Key facts on the 11th edition of the cricket World Cup, which will be co-hosted by Australia and New Zealand from February 14-March 29.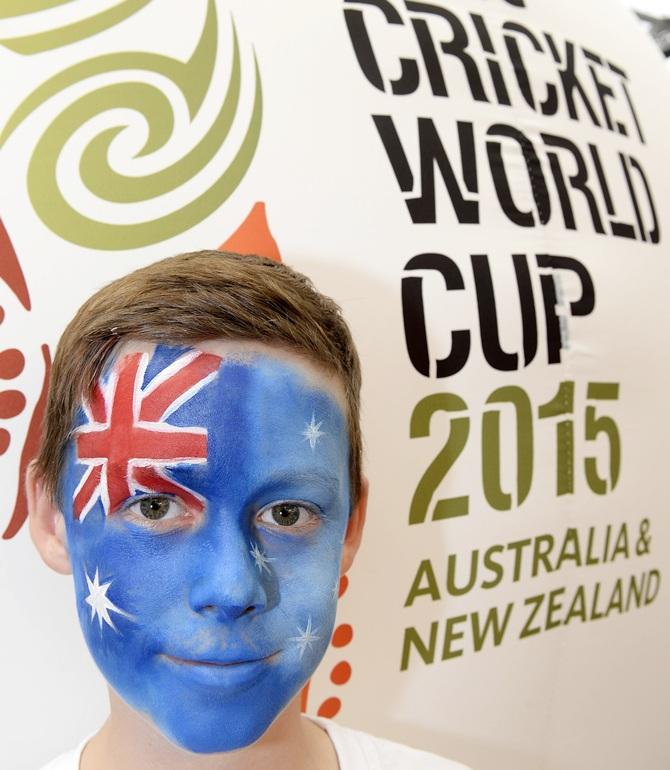 A young fan poses for a photo during the media opportunity as countdown begins for the 2015 ICC Cricket World Cup. Photograph: Bradley Kanaris/Getty Images for the ICC
1. The first men's cricket World Cup was held in England in 1975, four years after the first recognised One-day International had been played in 1971, on the fifth day of a washed out Test between Australia and England in Melbourne.
2. West Indies won the first two tournaments, beating Australia in 1975 and England in 1979 and then lost the 1983 final to India, but have not reached another final since.
3. Allan Border's Australia won the first of their four titles in 1987, sparking a period of dominance by the side in both one-day and test cricket for the next 20 years.
4. India also won the 2011 tournament. Pakistan (1992) and Sri Lanka (1996) are the only other winners.
5. New Zealand and Australia will host 21 pool matches each, amongst 14 venues, seven in each country. It is the second time the two countries have co-hosted the tournament, having previously done so in 1992.
6. Afghanistan will make their World Cup debut, having played three World Twenty20 tournaments.
7. There are two groups of seven teams playing a round robin format, with the top four in each pool making the quarter-finals, which will be straight knockouts.
8. New Zealand will host one quarter-final in Wellington and one semi-final in Auckland.
9. They can possibly reach the final in Melbourne without having played any of their games in Australia. The two co-hosts are in the same pool and play that match on February 28 in Auckland.
10. The final will be at the Melbourne Cricket Ground, only the second venue after Lord's in London, to host more than one final.
11. India's Sachin Tendulkar is the leading run scorer with 2,278 runs in 45 matches and has scored the most centuries (six). He also holds the record for most runs in one tournament, 673 from 11 matches in 2003.
12. Australia's Glenn McGrath has the most wickets, 71 in 39 matches. McGrath also has the best bowling figures of 7-15 against Namibia in 2003.
13. South Africa's Gary Kirsten has the highest score in a World Cup match, making 188 not out against UAE in 1996.
14. The highest score in a World Cup match is 413-5 by India against Bermuda in 2007, while the lowest is 36 by Canada against Sri Lanka in 2003.
15. Australian wicketkeeper Adam Gilchrist has the most dismissals, 52 from 31 matches (45 catches, seven stumpings), though he could be overtaken by Sri Lanka's Kumar Sangakkara (46) in this tournament.
16. Australia's Ricky Ponting has taken 28 catches, the most by a non-wicketkeeper.