Nagpur Police Commissioner SPS Yadav has always been an ardent cricket fan, having played the game in his youth. He feels betting on cricket is a menace, as it strengthens the hands of the underworld.
Since completing his IPS in 1977 he has held various postings, in Air-India, MSEB and as police commissioner of Aurangabad. He also served with Mumbai's crime branch unit.
Yadav spoke to rediff.com Chief Correspondent Syed Firdaus Ashraf on the alleged player-bookie nexus involving West Indies cricketer Marlon Samuels.
Just when we thought cricketers were no longer involved in betting in India, and betting was over in India, you unearthed this. Was it an accidental finding or you knew something would happen?
Actually, we keep a watch all the time whenever a cricket match is going on. Bookies do illegal betting all the time. When the turnover is very high they pass on some money to the players. In this nexus all of them make money. Players get influenced sometimes in these conditions. If a result is known to a bookie in advance he can make a killing and, therefore, we have to keep watch all the time.
Was finding this deal accidental?
No, we had a tip on this particular case. We knew somebody who was involved in past would be involved again and, therefore, we tapped the phone. That is how we got Mukesh Kochar.
But Pride Hotel authorities are upset over the fact that you did not inform them before tapping the phone?
No, it is not that way. We tap the phone only when it is in the interest of the nation. We have the authority to tap the phone and we don't tap anybody's phone like that. This was a serious problem and we are not tapping phones of any people.
Have you detained any people in this case?
No, we have not detained anyone so far. We have not come to a conclusion in this case so far. Match-fixing, cheating or violation of the IT Act [Income Tax] has not been done. So, instead of closing the case, we sent a report to the concerned authorities rather than keep quite. We didn't want to keep mum and therefore we sent a report on breach of the Code of Conduct to the ICC and BCCI.
Do you have authority to call Marlon Samuels and interrogate him?
Nothing concrete was there in our hand and it was not wise to call a foreign national for interrogation. We found him talking to Mukesh Kochar and we feel there is no point in calling him on this issue. We therefore had to keep self-restraint.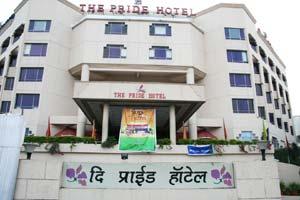 Do you think Nagpur is a betting centre in India today, or it is just that one incident?
You see this discussion is not going to Nagpur region only. We were more vigilant because this match was being played in Nagpur.
Do you think illegal cricket betting still occurs in big way in India?
Yes, of course. If that was not the case then why would the ICC keep an anti-corruption team? There is presumption.
Do you feel people like Dawood Ibrahim are still involved in betting?
Earlier that was very clear, but it was still difficult to prove it. Now those people are no more active, but still it is possible and therefore watch is necessary.
What is the turnover of this illegal betting?
(Laughs) If I knew details I would have caught the bookies. I can only say that the turnover is very, very high and runs into many, many crores.
You detained some people in Nagpur though?
Yes, but it was not related to this particular case. It was betting in isolation.
What is the punishment for illegal betting?
It is meager and a bailable offence. We make a case and they get bail. It is not very deterring.
Will this be forgotten like the Herschelle Gibbs case?
This depends on the West Indies Board and if the ICC takes action. If they want any help from us we are ready. We have to eliminate this evil from game for cricket fans. Illegal betting strengthens the hands of gangsters.
Can you take action against Kochar?
We have informed Gurgaon Superintendent of Police Hanif Qureshi, as he stays there with his family. We have also informed the state-level intelligence agency, so that further queries can be done at their level.
Can Kochar be detained if he comes to India?
Unless I find him doing something illegal. I found breach of conduct by a West Indian player and I informed the authorities. This does not mean a crime under my jurisdiction, but it is breach and violation of the ICC Code of Conduct. So when I found it was not a crime I informed the authorities.
Kochar, in an interview, said he talks to Samuels like a son and advises him on matches?
It means he [Samuels] must be knowing about Kochar's association and habit of gambling. [Smiles]. I am sure of it. I heard Kochar talking to him on the phone and on the same telephone he [Kochar] was betting on cricket.
PHOTOGRAPHS: Uttam Ghosh