The Insurance Amendment Bill must be passed urgently and without compromises, notes Sunil Mehta in an open letter to the Finance Minister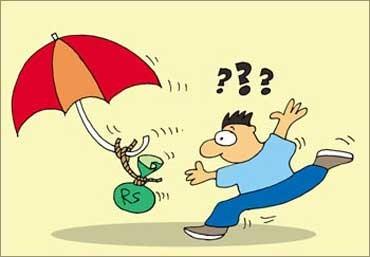 Honourable finance minister, as you prepare the economic agenda for the country, I take the liberty of drawing your attention to the serious challenges the insurance industry is facing and the long-pending Insurance Amendment Bill in Parliament.

The insurance reforms of 2000 under the National Democratic Alliance government, enabling private participation, significantly enhanced insurance coverage through 65 new private insurers and existing government-owned companies.

Regrettably, it has struggled over the last several years and requires your immediate attention.

It faces many challenges and calls for prompt corrective action to revitalise this industry, which has immense strategic relevance, employment generation potential and a strong multiplier effect.

India is woefully underinsured

For an economy nearing a GDP of $2 trillion, we have woefully low insurance penetration and density.

Only six per cent Indians have a reasonable insurance cover. Most small businesses, that are family-owned, have little or no protection.

For a country's balanced growth and development, protection of life and productive assets is critical.

The insurance sector is capital starved

The Indian insurance industry has struggled due to the lack of domestic capital required for orderly growth.

The country's life insurance industry growth in the private sector has been negative in recent years, leading to market consolidation.

According to Insurance Regulatory and Development Authority estimates, India's insurance industry needs $10-12 billion capital up to 2020.

Indian companies have already invested close to $3.5 billion over the last 10 years.

An increase in foreign direct investment (FDI) limit to 49 per cent will bring in an estimated $3-4 billion in the near term, providing relief to a capital-starved sector.

The industry urgently needs incremental domestic and foreign capital.

In addition to the importance of enhancing the FDI cap limit, it is concurrently important to identify new sources of domestic capital. The domestic institutional fund route provides stable long-term sources of capital.

It takes away dependence on domestic corporates that face capital constraints.

It is crucial that regulators enable this dispensation for seamless growth.

Many Indian joint venture partners have taken advantage of FDI restrictions, benefitting from excessive guaranteed returns being provided by foreign partners on change of FDI cap. Consequently, FDI restrictions are raising the cost of capital to industry, detrimental to policyholders' interests.

Insurance Amendment Bill must be passed urgently

The Insurance Amendment Bill has been languishing in the Rajya Sabha since 2008.

There are high expectations on the Bill being passed in its entirety in the next session of Parliament.

Apart from the FDI cap increase to 49 per cent in this Bill, it has several other significant amendments, imperative for robust growth of the sector and effective regulation by Irda.

The industry desperately needs a more contemporary regulatory framework in line with current market conditions.

But must be passed without compromises

The Bill should be passed in its current form and not sidetracked by compromise approaches such as limiting voting rights or restricting new investment to foreign institutional investors or increase in FDI cap lifted sequentially in non-life, health and life companies or variations thereof.

These disregard ground realities and cause serious unintended consequences, sending confused signals to global insurers and investor community:
FII vs FDI: Any proposal to increase foreign equity through the FII route to achieve 49 per cent, does not align with the long-term nature of this business. Life companies take about 10 years to break even. Under such circumstances and extremely volatile market environment, FDI is more prudent capital badly needed for stable growth.
Fresh equity only: The proposal to increase the FDI limit to 49 per cent through the "fresh equity" route is discriminatory. Many domestic sponsors are challenged to inject additional capital. Any constraints on several domestic sponsors, bearing the ostensible burden of risk capital to sell their stake to partner foreign insurers, will create severe limitations for free flow of FDI.
Limiting voting rights: The proposal to increase foreign ownership to 49 per cent but limiting their voting rights to 26 per cent is totally inconsistent with the spirit of equity. The limitation is untenable and will not elicit FDI.
Testing patience

Mr Minister, your predecessor in the United Progressive Alliance-I announced the government's intent to raise the insurance FDI cap in Parliament over 10 years back.

Foreign insurers have patiently awaited the outcome of our democratic process of building political consensus.

Many insurance JVs are facing serious partner issues, resulting in limiting growth and eroding employee/policyholder confidence.

A number of foreign insurers have exited or announced their intention to exit from India.

Any delay in getting to a meaningful ownership of their Indian JVs, which can be consolidated and not treated merely an investment, will wear down interest of global insurers.

There are no limitations imposed on 100 per cent foreign commercial/investment banks, asset management companies or non-banking finance companies.

The Reserve Bank of India's dispensation to foreign banks to incorporate 'wholly-owned subsidiaries' and acquire stake in local banks defies logic of limiting foreign ownership in insurance companies to 26 per cent.

The FDI cap of 26 per cent in the insurance sector is the lowest in the world.

India needs long-term capital to fund insurance growth

We need new and concurrent sources of long-term domestic and foreign capital to fund the growth of our insurance sector.

There are limitations on the availability of domestic capital, which need to be addressed.

Global capital will flow to markets that provide higher and sustainable returns.

With a restrictive FDI cap of 26 per cent, domestic slowdown and mounting liability of guaranteed returns to local JV partners, several global insurers are losing interest.

Given our fiscal situation and evolving geopolitical developments, it is important to send clear signals to global investors on the increase of FDI cap to 49 per cent.

Robust growth of insurance is critical for domestic capital formation, financing much-needed infrastructure and employment generation. The catalytic effect is visible.

Bold steps by the regulator to overhaul distribution, products and inappropriate market practices will enable this sector to realise its true potential.

Mr Minister, the urgent passage of the Insurance Amendment Bill with a clean FDI increase will be a good start.

Sincerely,
Sunil Mehta
Please click here for the Complete Coverage of Budget 2014 -15
Sunil Mehta is Chairman & MD of SPM Capital Advisers Pvt Ltd and former Country Head of AIG in India. These views are personal