Budget 2015-16 will have to be a cracker because that will be the best chance of convincing investors the National Democratic Alliance government can deliver on growth in a year when the global economy will be under par.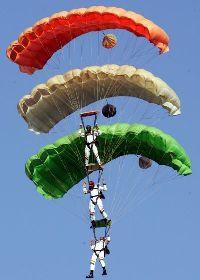 Macroeconomic data make it clear the government will struggle to meet the fiscal deficit target of 4.1 per cent of gross domestic product for this financial year, with 89 per cent of the targeted deficit being hit by October.
In the mid-year assessment, tax collections were seen to be Rs 1,05,000 crore (Rs 1,050 billion) behind the Budget projection.
And, so far, disinvestment proceeds stand at about Rs 1,700 crore (Rs 17 billion), against the target of Rs 58,000 crore (Rs 580 billion).
This target, too, is unlikely to be met.
Back-of-the-envelope calculations suggest in nominal terms, one per cent of GDP amounts to about Rs 120,000 crore (Rs 1,200 billion).
The government could well fall short of the fiscal deficit target by more than that.
To stay within touching distance of the 4.1 per cent target, it will have to drastically cut or postpone expenditure during the second half of FY15.
For this financial year, GDP growth is expected to be about 5.5 per cent, an improvement over 4.7 per cent in 2013-14.
But as this is within the projections made when the National Democratic Alliance came to power, it won't be a positive surprise.
If inflation falls further in the fourth quarter and growth stays at current levels, GDP growth could exceed 5.5 per cent.
However, nobody will bet on it.
Though the market is braced for the fiscal deficit to somewhat exceed 4.1 per cent, there are psychological dimensions.
If the deficit exceeds five per cent, it will lead to loss of credibility for the National Democratic Alliance government, which will be in power for 10 months of this financial year.
In the interim Budget, it accepted the United Progressive Alliance's numbers and projections. Now, it will be difficult to shrug off responsibility for missing targets.
Assumptions about tax collections have been optimistic.
While assuming GDP growth would be five-six per cent, Finance Minister Arun Jaitley and his predecessor Chidambaram had estimated very high tax buoyancy.
As tax rates weren't changed much, this was an odd assumption, as many commentators have said.
Missed projections have also resulted from a rapid slide in inflation.
Wholesale Price Index-based inflation was seen at eight per cent. In nominal terms, growth has been much lower than projected.
On the other hand, oil prices dropped dramatically, helping reduce subsidy.
But assumptions about oil subsidy were optimistic, too.
If crude oil had stayed at $120 a barrel, there was no way the subsidy would have been on target and fertiliser subsidy would have exceeded projections.
At the least, falling crude prices make these subsidies now seem closer to reality.
Another area of gains is Indian Railways.
The rise in passenger fares, coupled with lower fuel costs, should ensure the railways improves its operating ratio.
It is likely at the end of this financial year, GDP growth will be at levels projected before the elections, which means the NDA government hasn't made much difference in terms of energising growth in its first year.
It is also likely the government's fiscal deficit will be above the Budget estimate.
Trade data indicate India continues to import gold in huge quantities.
As such, household savings are still being parked in precious metals, rather than financial investments, which could contribute to growth.
Many 2015-16 projections suggest growth should accelerate to more than six per cent, perhaps 6.4 or 6.5 per cent.
Largely, it is a given that the Reserve Bank of India will cut rates soon, probably through 2015-16.
Nevertheless, hitting GDP growth of more than six per cent will require substantial foreign direct investment, especially if household savings largely continue to remain locked.
Attracting FDI will mean convincing foreign investors of a pick-up in the pace of reforms and of economic activity.
It is expected 2015 won't be good for emerging market economies.
Brazil is seeing stagflation, with zero growth and rising inflation; Russia is busted; China is slowing, scaling down GDP growth estimates; Indonesia faces a scenario of lower growth and higher inflation; South Africa has suffered sovereign credit rating downgrades and is likely to see GDP growth of less than one per cent.
Budget 2015-16 will have to be a cracker because that will be the best chance of convincing investors the National Democratic Alliance government can deliver on growth in a year when the global economy will be under par.
Image: Indian Air Force sky divers form the Indian tri-colour at Hindon airport in Ghaziabad. Photograph: Adnan Abidi/Reuters