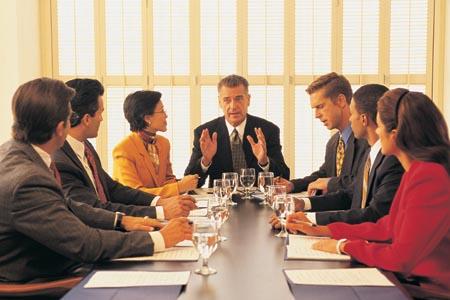 The gender diversity exercise in the workplace is so pro forma as to make a mockery of the concept, says Kanika Datta.

Tata Group Chairman Cyrus Mistry has established his progressive credentials by unequivocally stating that he was looking forward to seeing more women in key leadership positions at Tata Global Beverages (TGB).

He is on strong ground here because this company, like many fast-moving consumer goods companies worldwide, has an impressively large complement of women - 41 per cent, according to its annual report (notably too, TGB's joint venture with Starbucks is headed by a woman).

It is not clear whether this statistic is the result of a deliberate affirmative action on TGB's part or a serendipitous development because there are more women entering the workforce who are qualified for jobs in the company, or both.

It's a slender distinction but an important one because the nature of a company's approach to gender diversity will determine the outcome.

Globally, white-collar gender diversity in the workplace has become as politically correct a cause to espouse as, say, corporate social responsibility (CSR).

This is not a bad thing if only because it puts the issue squarely out there in the boardrooms and C-Suites so that women get a better chance at the jobs sweepstakes than they did before.

But political correctness should not be confused with sincerity of action. Indeed, the fact that TGB chose to highlight the issue on the cover of its annual report unintentionally suggests just how firmly the glass ceiling is still in place in corporate India.

Other indicators: the assiduous publicity for women who head our financial sector or frequent dewy-eyed profiles of female CEOs.

A little over a year ago, Britannia's Managing Director Vinita Bali, with over a decade of experience of heading an Indian company, wryly observed that India Inc is "still very much an old boys' network".

In reality, therefore, not unlike commitments to CSR, the gender diversity exercise is so pro forma as to make a mockery of the concept.

A big part of the problem, globally and in India, is the nature of the discussion around gender workplace diversity. For one, there's this odd notion that corporations derive some sort of measurable benefit from hiring more women or having them on their boards or appointing them as CEOs.

Highly generalised studies appear from time to time – some of them in fairly serious journals – suggesting, for instance, that companies with women CEOs are better performers or are more ethical or are better places to work than those headed by men.

Given that the comparative sample sizes are decidedly unequal – less than five per cent of the world's 500 largest companies are headed by women –
these are questionable assumptions to make.
Many of these conclusions follow from warm, fuzzy popular notions that ascribe discrete attributes to the sexes. Broadly, they follow the clichéd "Men are from Mars, Women are from Venus" pattern.
One study on "Gender Based Perceptions in the Workplace," for instance, goes like this. In terms of "Organisational structure" being "participative" is a "feminine attribute" and being "hierarchical" is masculine (apparently this flows from the way boys and girls are socialised in America).
At the other end of the spectrum are those who see gender diversity in the workplace as an end in itself. Over the past decades any number of articles lament the lack of women in senior corporate positions or applaud Norway's global record in having corporations there reserve 40 per cent of their non-executive directorships for women. Well, good for Norwegian corporations. But so what?
This was an issue that the academic Anne Applebaum captured well in her sharply perceptive review of Sheryl Sandberg's heavily publicised book
Lean In in the New York Review of Books.
"Sandberg… does really seem to care about the dearth of top women bosses. I'm therefore inclined to give her the benefit of the doubt, and to accept that she really means it.
But in that case, the question needs to be thrown back at her. For yes, it's absolutely true, only twenty-one Fortune 500 CEOs are females. But is this really a major social problem? Is this an issue that 'transcends all of us'?
Does the solution require 'reigniting the revolution,' and does it mean men and women alike must rethink their lives and priorities? To put it differently, would the world be very different for women – or for men – if two hundred and fifty Fortune 500 CEOs were female?"
Efficiency and performance, at least at the corporate level, are gender-neutral, which is why gender-based affirmative action can backfire on corporations looking to earn good karma. It makes men resentful and hardly helps the cause of working women.
The argument for gender diversity is actually a practical one. The competitive advantage of the future organisation lies in the quality of its talent. With a growing number of qualified women entering the workforce, the market for talent is widening steadily.
If corporations do not create opportunities for competent women, they will be depriving themselves of a wider talent pool.
Mr Mistry alluded to this in the TGB annual report and described the issue as both "important and urgent". Gender diversity in the workplace is not about including women for their gender; it's about not excluding them.