Both competitive intensity and environmental factors are contributing to the leading oral care brand's pain points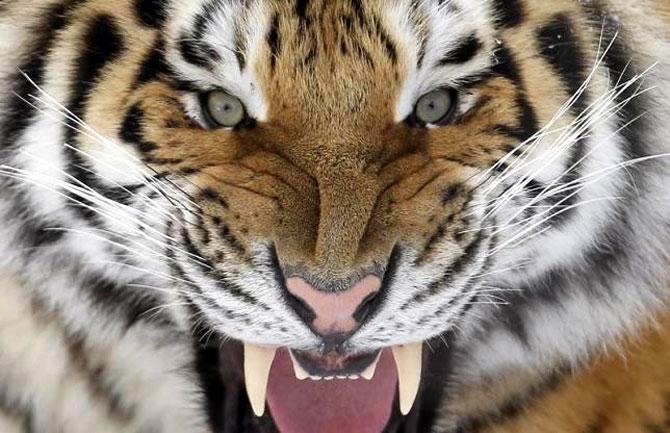 It remains one of India's most-loved brands, according to the 2015 edition of the Brand Footprint Report by IMRB Kantar Worldpanel. But oral care major, Colgate is no longer as invincible as it used to be. The 80-year-old brand is under duress.
Consider this: Toothpaste sales volume growth, which hovered around 11 per cent two years ago, is now down to one per cent, Colgate's slowest rate in a decade. Colgate, for the record, derives bulk of its India revenues (Rs 3,982 crore for the financial year 2014-15) from toothpastes, which means that sales volume growth in this category is critical. A slide in this segment hardly bodes well for the company.
Colgate, in fact, has consistently lost volume growth in toothpaste sales over the last two years, from 11 per cent in the December 2013 quarter to seven per cent in the March 2014 quarter, five per cent in the June, December 2014 and March 2015 quarters, three per cent in the June and October 2015 quarters and one per cent in the December 2015 quarter. The drop quite clearly has been dramatic.
Falling off the perch
While Colgate remains the leader in the Rs 7,000-crore (Rs 70 billion) toothpaste market with a market share of 57.3 per cent for calendar year 2015, the brand has been hard hit by the actions of its rivals, notably, Patanjali, a brand that has scaled dizzying heights in a remarkably short span of time and has drawn consumer as well as investor attention.
Colgate's stock has fallen 10 per cent in the last one year on the Bombay Stock Exchange. While the drop is not as much as the benchmark Sensex (a drop of 16 per cent in the last one year), it is still more than the FMCG Index, which has fallen 9.31 per cent in the last one year.
To be sure, Colgate has gained share - 60 basis points in 2015 over 2014. But analysts say it is a confluence of competitive intensity and environmental factors that are contributing to its pain these days. Brokerage Elara Capital says, "Colgate cites extreme slowdown in oral care category and that its market shares have actually fared better year-on-year. However as Patanjali's sales are not captured by Nielsen it does not reflect true share of the market."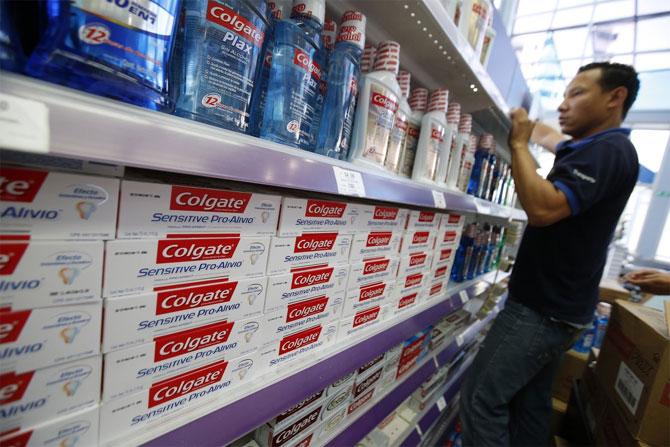 Analysts Sachin Bobade and Mehernosh Panthaki of HDFC Securities say, "With a mere one per cent volume growth in the domestic market, we are sceptical about the company's claim of market share gain. Despite the volume slowdown, the company did not cut prices. We believe the industry will face stiff competition from new entrants, such as Patanjali, which can have a sizeable impact on Colgate among other companies."
Analysts say that Patanjali has grabbed a market share of 7-8 per cent in the matter of a year in toothpastes putting pressure on market leader Colgate. These numbers are not verified by any independent research agency because none captures Patanjali's sales numbers. Secondly, the shift towards herbal products in oral care is a clear trend, which has caught Colgate off-guard.
Naveen Kulkarni, co-head, research at brokerage PhillipCapital, says, "Colgate has a bigger worry today among FMCG companies. Consumers are clearly opting for natural/ ayurvedic products in oral care, which is something Colgate did not quite anticipate. The manner in which Patanjali has grabbed share is a clear threat for Colgate and something it will have to fend off in the future."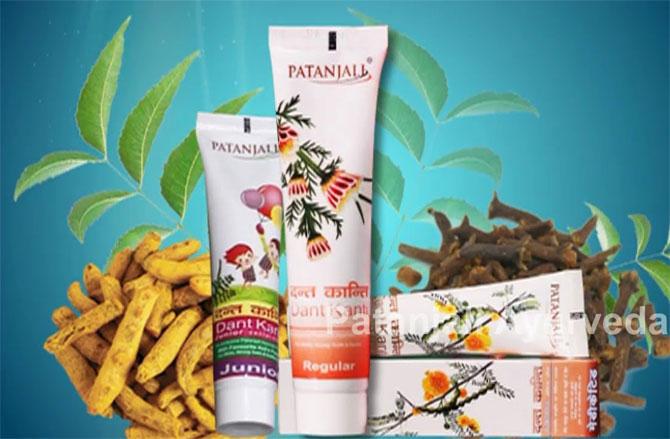 Patanjali's Dant Kanti toothpaste, considered to be a best-seller in its category, is estimated to be a brand worth Rs 300-crore (Rs 3 billion) today, according to industry sources. And the company says it is eyeing a turnover of Rs 500 crore (Rs 5 billion) for Dant Kanti in the future; the key selling points will be quality and affordability say experts tracking the market.
As if this were not all, old rival brands such as Dabur's Red toothpaste and Sensodyne from GlaxoSmithKline Consumer at the premium end of the market are also snapping at Colgate's heels.
The company seems to be acknowledging the need for action as it has begun putting in place its strategy to counter the growing threat from new and old contenders to the throne.
Herbal assault
Colgate set the ball rolling a few months ago launching an 'active salt neem' toothpaste and bringing actor Priyanka Chopra on board as endorser.
This product, a variant of Colgate's Active Salt toothpaste, was made in India to address the herbal revolution, say industry sources. Colgate is expected to come up with more such offerings as the threat from Patanjali and others gets more real.
Colgate will also probably need to get more aggressive with its communication and branding strategies. While the company has cut advertising spends by 230 basis points year-on-year, bringing it to 15.6 per cent of sales in the December 2015 quarter, it is expected to bounce it up in the coming quarters, industry sources said.
In the past, when Procter & Gamble, Hindustan Unilever, Dabur and GlaxoSmithKline Consumer increased competitive activity in the category, Colgate had not shied away from taking advertising spends to nearly 20 per cent of sales. During Procter & Gamble's Oral-B toothpaste launch a few years ago, it blocked sale of the brand in general and modern trade by taking up shelf space across stores.
The company has never hesitated to be aggressive with its marketing communication, dragging rivals such as HUL to court over misleading and disparaging ads in the past. It also has a strong research and development team in Mumbai, say sources, implying that all is not lost for the 80-year-old brand. It will have to simply reset its priorities.
Photographs: Mathieu Belanger/Reuters and Jorge Silva/Reuters