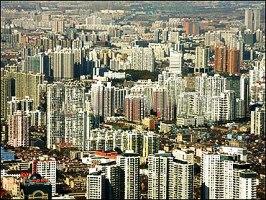 Luxury and ultra-luxury housing is keeping developers busy in an otherwise slow market.

The year so far has witnessed several luxury project launches by major real estate companies such as DLF, Unitech, Supertech, Tata Housing and Godrej Properties.

For instance, DLF announced the launch of The Crest in Gurgaon and King's Court in Delhi, while Unitech is coming with The One in Gurgaon and another project in the same city.

Supertech has announced two luxury projects in the National Capital Region , wherein it has tied up with Armani and Disney for branded theme-based residencies.

Tata Housing has announced its luxury project, The Getaway, in Gurgaon, and Godrej will soon launch its luxury venture in Delhi.

Lodha Group and IndiaBulls Real Estate, too, came up with such projects in Mumbai and Purvankara Group in Bengaluru.

Numbers, too, show that more and more real estate players are going all out to launch luxury projects, compared to the mid or the affordable segments.

For instance, the number of luxury units launched in 2012 in Gurgaon (South Peripheral Road) stood at 3,144 against none in 2009 and 1,344 units in 2010.

In comparison, the new units that came up in the mid-segment were 2,774 in 2009, which came down to 1,468 in 2012.

In Malad, a Mumbai suburb, the luxury units launched in 2012 stood at 624, against just 32 in 2009.

In comparison, there were about 276 units in the mid-segment in 2009 and just 21 in 2012, according to data by real estate research firm PropEquity.

Experts reason that luxury is a slowdown-proof segment. And being a high margin business, it offers enough incentives for developers to focus on this segment.

The trend is expected to continue through this year, too, they said.

"In coming times, luxury will have more weight in a developer's portfolio, both in terms of the number and value.

The NCR, Mumbai and Bangalore will continue to be luxury destinations because of high net worth individuals and investors," a person tracking the real estate sector said.

Santhosh Kumar, chief executive -- operations, Jones Lang LaSalle India, said: "Mumbai, Delhi-NCR and Bangalore -- luxury and ultra-luxury residential projects have witnessed 10-fold appreciation over their launch prices in the last decade, implying more than 100
per cent annual returns on investment."
In fact, demand for luxury and ultra-luxury housing in cities like Gurgaon has always outpaced supply, which has encouraged developers to increasingly shift their focus on to this segment, he said in an article on JLL's blog.
Among the other cities, in Bangalore (Hebbal), the number of luxury units launched increased to 1,329 in 2012 from 220 in 2010 and none in 2009.
In Ghansoli, Navi Mumbai, the luxury units launch stood at 258 in 2012 from none in 2009.
Although definition of luxury can vary from city to city and locality to locality, over Rs 1 crore (Rs 10 million) is usually referred to as the start of luxury.
Mid-segment ranges between Rs 40 lakh (Rs 4 million) and Rs 1 crore (Rs 10 million) depending on the city.
The price swing also reflects the rush for luxury.
The average price of an absorbed unit in the luxury segment in Gurgaon increased to Rs 6,345 a sq ft in 2012 from Rs 2,563 a sq ft in 2009.
In Malad, the price stood at Rs 11,227 a sq ft in 2012 against Rs 7,312 in 2009 (see chart).
An executive from a company, which is present across all segments -- affordable, mid as well as luxury -- said luxury projects gave high returns compared to other segments.
But the volume of sales comes from the affordable and mid-segments. "Luxury units sell off even in an otherwise slow market, which is why developers are going on for such projects."
In a recent interview with
Business Standard
, Brotin Banerjee, managing director and chief executive, Tata Housing, said the luxury segment would grow as people aspired for better homes and a better quality of life.
"The demand for luxury housing in India is growing due to the changing lifestyle and aspirations among young India. With rapid urbanisation and influx of global lifestyle trends, more and more affluent home buyers are looking for homes to reflect the financial and social standing," Banerjee had said.
In another indicator that luxury means business, developers are roping in global celebrities such as Maria Sharapova and Michael Schumacher to endorse their projects.
Besides, many Bollywood star wives have been designing real estate projects.