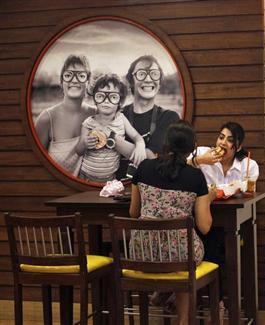 After 11 years at the helm of Jubilant, Ajay Kaul, the 'nuts and bolts' executive, called it a day amid speculation that his expansionist strategy was not clicking, says Viveat Susan Pinto.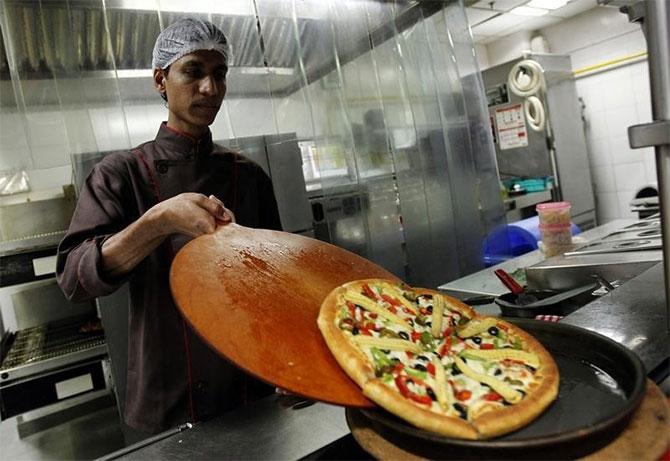 Jubilant FoodWorks Chief Executive Officer Ajay Kaul has a knack of surprising people. At an event to announce the company's initial public offering a few years ago, Kaul dramatically exited the stage to join the Domino staff at a special counter created for doling out pizzas to people in the room.
To cynics, this was nothing more than a publicity stunt, designed to influence opinion. Kaul insisted this was routine behaviour for him; he preferred to be hands-on.
The "nuts and bolts" executive, an IIT-XLRI alumnus, surprised observers this week when he tendered his resignation after 11 years at the helm of affairs at Jubilant, the country's largest food service operator. For a man, who'd become the poster boy of QSRs (short for quick-service restaurants), positioning Jubilant as a bellwether in food services, his resignation predictably riled investors.
In the last five days, the stock has tanked 10.34 per cent on the Bombay Stock Exchange, remaining largely range-bound since his resignation. Jubilant, the master franchisee of Domino's and Dunkin' Donuts in the country, issued a clarification this week that said Kaul's departure had nothing to do with the company's June quarter results, when same-store sales growth (SSG) declined 3.2 per cent, its lowest in seven quarters.
But analysts say store additions in a slowing market have contributed to sustained weakness in SSG, a crucial metric tracked by investors. SSG typically gives an indication of the health of the retailer from a topline point of view. It takes into account sales growth in stores that are one year and above in existence.
In Jubilant's case, SSG has steadily moved down as the number of stores has increased. This even as India emerged as Domino's second-largest market after the US in 2014-15, according to its annual report.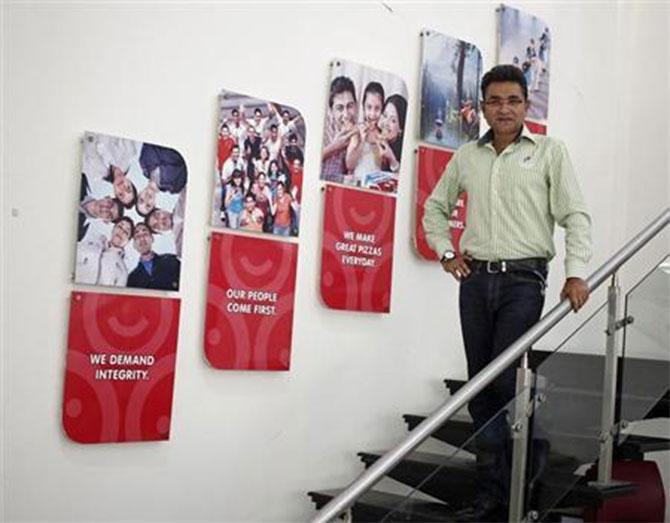 Between the June quarters of 2012 and 2016, Domino's stores have more than doubled to 1,049 from 489. On an average, store additions annually during this period were around 140, say analysts. But SSG fell from 22 per cent to -3.2 per cent during the same time.
"This is a test case of a growing base and the challenges of managing it," says Naveen Kulkarni, co-head (research), PhillipCapital. The task for the new CEO will be to look at store-level innovations rather than adding new stores across cities. Expansion will have to be vertical rather than horizontal," he says.
Abneesh Roy, senior vice-president (institutional equities, research), Edelweiss, says, "Expansion of Domino's stores has led to cannibalisation. Store additions need to slow to 100 a year."
Despite the challenges that Kaul, 52, has faced in recent years, there is no denying his legacy, say industry sources. Between financial years 2005-2006 and 2015-2016, when Kaul was in charge, Jubilant's net sales grew nearly 23 times to Rs 2,438 crore (Rs 24.38 billion) from Rs 108 crore (Rs 1.08 billion).
Net profit jumped over 50 times to nearly Rs 105 crore (Rs 1.05 billion). The latter coming against growing operating expenditure as Jubilant's base of stores increased annually.
"Jubilant emerged at a time when food services was beginning to evolve in India," says a senior industry executive working for a rival food chain.
"Ajay was quick to see the opportunity and expand stores quickly to tap this demand that was emerging in the metros, mini metros and smaller cities. The manner in which he organised Jubilant's back-end from sourcing to supply chain and delivery even as the front-end was growing is commendable. In many respects, he positioned Jubilant as being future-ready, drawing investor interest," the executive says.
As things stand now, Jubilant has nine supply chain centres, or manufacturing facilities, across the country. This includes units at Mumbai, Mohali, Kolkata, Bengaluru, Nagpur, Hyderabad, Guwahati and Noida (which has two supply chain centres).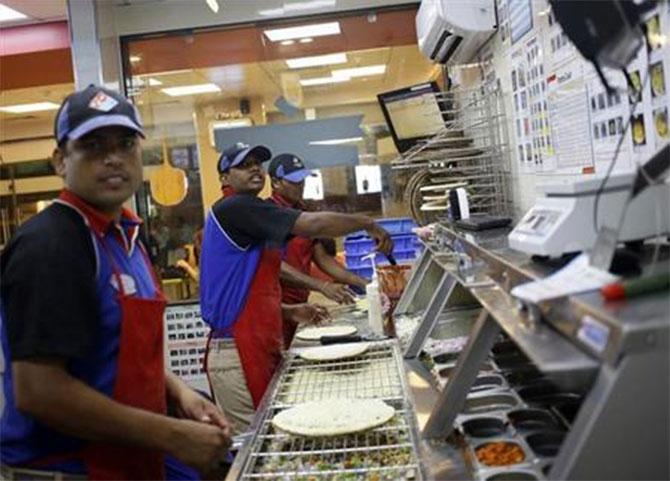 A new manufacturing unit, billed as a mega commissary, is being built in Greater Noida. This is expected to take care of future requirements, Jubilant had said when announcing its June quarter results.
On service, Kaul, say sources, literally pushed the boundaries for players by introducing the 30-minute guarantee - a gold-standard in delivery - where pizzas are prepared and delivered within half hour from the time of order.
The stringent standard ensured that not only did his boys fall in line both at the store and en-route to the point of delivery, but rivals were also forced to up the ante when it came to service.
Kaul, who has over 20 years behind him working in various industries, has given no indication of where he is headed next.
The former Modiluft and American Express executive will have a mandatory cooling-off period, say sources, preventing him from taking up any assignment with rival food chains following departure in March 2017.
But the task for his successor is clearly cut out: not only will the new CEO have the challenge of steering Jubilant to growth, he could also find himself constantly being compared to Kaul.
Photographs: Anindito Mukherjee/Reuters