He is widely admired for maintaining an almost military like discipline and is not known to smoke or drink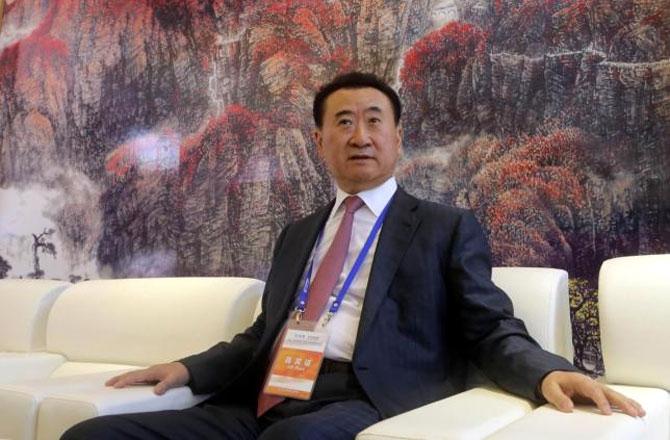 Last week, China's Dalian Wanda group announced its intention to invest $10 billion in an industrial park at Kharkhoda in Sonepat, in Haryana.
Promoted by Wang Jianlin, who with an estimated net worth of $23 billion is China's wealthiest man and ranks 29th on the Forbes billionaires list in 2015, the Dalian Wanda group is by some estimates the largest real estate developer in China. The real estate arm of the company, Dalian Wanda Commercial Properties, is reported to own 125 shopping plazas and 68 five-star hotels.
While the group began its operations in the real estate sector, it is now a diversified conglomerate with business interests spanning entertainment, sports and finance. Wang recently acquired a 20 per cent stake in Spanish football club Atletico Madrid for $52.3 million and has also purchased the US-based organiser of long-distance races, Ironman Triathlons, for $650 million.
His forays into the movie business have made him a force to reckon with in the entertainment world. In 2012, he bought AMC Entertainment, the largest theatre operator in the world, for $2.6 billion. He has also announced a deal to acquire Legendary Entertainment, the production company behind the highly successful Dark Knight and Jurassic World series. Wanda Cinema Line is one of China's largest movie theatre chains.
Born in 1954, Wang served in the army between 1970 and 1986, after which he was appointed office director of the Xigang district government in Dalian. He is widely admired for maintaining an almost military like discipline and is not known to smoke or drink. He also loves karaoke, one of China's favourite pastime. At a Chinese new year gala, Wang is reported to have entertained his employees by singing Fake Monk by chinese rock legend Cui Jian.
The billionaire came under scrutiny last year when a New York Times investigation revealed that President Xi Jinping's sister, Qi Qiaoqiao, had held stakes in the group's real estate arm.
In a surprising move, Wang, at a public event, acknowledged that Xi's relatives had indeed invested in Wanda Commercial Properties. However, he said that they had sold their shares two months before the company's initial public offering, even though they would have made a killing had they stayed invested.
While ostentatious displays of wealth are being discouraged by the Chinese establishment, Forbes reports that his son stirred up controversy when he posted photos on social media of a dog with two Apple watches on its front legs. Wang also made headlines when he bought a ten bedroom home in Kensington Palace Gardens, on the same street as the owner of Chelsea club and Russian billionaire, Roman Abramovich, and Tamara Ecclestone, daughter of F1 mogul Bernie Ecclestone for $80 million last year.
While there is some concern even within China on the sharp slowdown in growth, Wang appears unruffled. "From the outside looking in, perhaps from a European or American perspective, you might think China's economy is crashing, but actually this couldn't be further from the truth," he is reported to have said to South China Morning Post.
"This is the necessary pain of economic transformation, and it takes 10 years. I think it can be shortened to six or seven years, so I think we can get it down to five years, before we can emerge from the pain. When consumption accounts for two thirds of China's GDP, I think our problems will be resolved," he added.
Photograph: Jason Lee/Reuters