Based on the evidence at hand, Modi's goal of scripting a broader, lasting upturn appears some way off, says Rajesh Kumar Singh.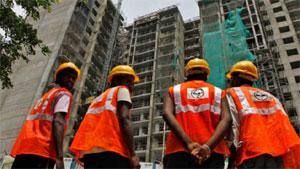 Optimism that sunny growth figures herald an economic revival in India is probably misplaced - in fact there is little hard evidence to support the idea that Asia's third-largest economy is heading for a broader and sustained rebound anytime soon.
India's economy grew 5.7 per cent in the June quarter compared with a year earlier, the strongest pace in 2-1/2 years, accelerating from 4.6 per cent in the March quarter thanks to a rebound in industrial activity.
But the encouraging headline numbers masked the deeper malaise gripping the economy, which is being hobbled by slack consumption, weak business investment, creaking infrastructure and painfully slow structural reforms, economists say.
"The uptick in GDP growth was mainly driven by front-loading of government expenditure," says Izumi Devalier, an economist with HSBC in Hong Kong. "A curtailment in expenditure will make it challenging to sustain this pace of growth."
Prime Minister Narendra Modi, who won power in May's general election with a promise of "good times", trumpeted the growth data on a visit to Japan, saying it had "generated huge positive sentiment".
And economists at Citi declared after the GDP figures that the recovery was a matter of when, and not if: "While there is plenty of debate on pace and timing, India is on its way back to 7 per cent growth and 6 per cent inflation."
But there is a difference between sentiment and ground reality. Based on the evidence at hand, Modi's goal of scripting a broader, lasting upturn appears some way off.
Much of the growth in the last quarter came from robust government spending, the pace of which could slow down as Finance Minister Arun Jaitley seeks to stick to this year's ambitious fiscal deficit target of 4.1 per cent of gross domestic product.
A pickup in private spending could help offset the slowdown in government spending. But stubborn inflation, which at nearly 8 per cent is too high for the Reserve Bank of India to cut policy rates, and weak employment are hurting consumers.
The HSBC purchasing managers' index (PMI) for manufacturing in August showed no improvement in employment or inflation, clouding the consumer outlook.
A late monsoon and coal supply crunch that has depleted fuel supplies to just six days of forward cover at India's thermal power stations could undermine rural spending and constrain output at energy-intensive businesses.
Consumer confidence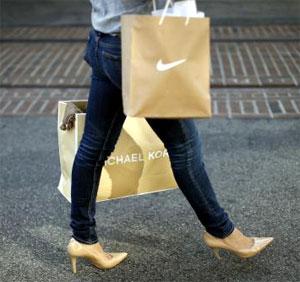 Consumers power nearly 60 per cent of the economy, so getting them to spend more is essential for India to end its longest spell of sub-5 per cent growth in a quarter of a century.
It needs at least 8 per cent annual growth to create enough jobs for the 200 million Indians who will be reaching working age over the next two decades, the largest youth bulge the world has ever seen.
However, without an overhaul of India's strained public finances, stringent land acquisition laws, chaotic tax regime and rigid labour rules, economists say, it will struggle to consistently grow beyond 7 per cent.
Modi's record as a leader of Gujarat has fuelled hopes among investors he can carry out these changes. But in his first 100 days in office, the prime minister has shown little appetite for structural reforms and has focused more on cutting bureaucratic discretion and speeding up decision making.
Shilan Shah, an analyst at Capital Economics, says there is no alternative to more serious and deeper reform because piecemeal measures collectively do not amount to much.
A slowdown in infrastructure output growth in July and the manufacturing sector last month suggests further moderation in industrial activity, which could drag down economic growth for the current quarter.
Worryingly, capital investment, which barely grew in the past two years, has still to show tangible signs of an upturn. Although capital investment rose 7 percent in the last quarter over a year earlier, it fell 7.4 per cent from the previous quarter.
In a poll by the Economic Times last week, 46 per cent of the respondents in a poll of 50 chief executives said they were watching for improved economic conditions before making planned investments that would help revive growth.
Last year, bumper harvests boosted sales of tractors, motorbikes and other consumer goods in rural areas, helping to compensate for weaker urban demand.
In a sign of things to come, tractor sales at India's largest utility vehicle maker Mahindra and Mahindra fell 1 per cent year-on-year between April and August compared with 22 per cent growth during the same period a year ago.
"We think that Q2's (April-June quarter) pickup in growth might be as good as it gets for the Indian economy for some time," said Shah of Capital Economics.