Several states that imposed prohibition in the past lifted it once revenue loss began to pinch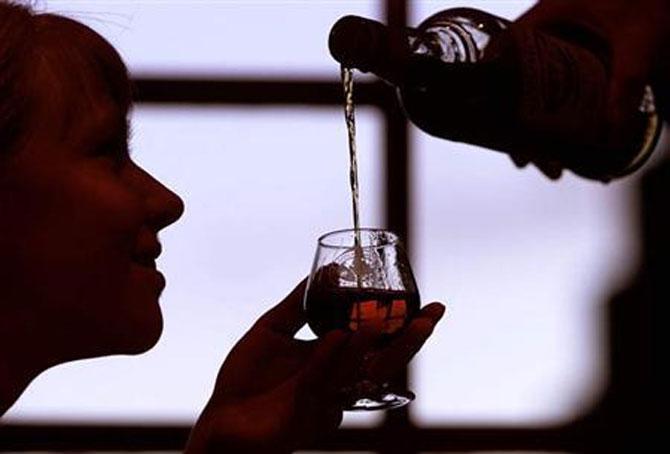 Nitish Kumar's first decision after taking over as the new chief minister, to impose an all-encompassing ban on alcohol, will take Bihar back by 40 years. In 1977, Karpoori Thakur, Kumar and Lalu Prasad's mentor, too had banned alcohol - but it lasted only a little over a year.
When the ban comes into effect on April 1, Bihar will become the third state under prohibition after Gujarat and Nagaland.
The idea of the ban came to Kumar on July 9 when he was at a function related to women's self-help groups in Patna. After he finished his speech and returned to his seat, the women in the audience complained about the widespread addiction to country liquor in rural areas and demanded a total ban on alcohol. At first, Kumar was taken aback, but returned to the podium with a smile: "You are correct. If I retain power, I will impose a ban on liquor in the state."
Kumar has kept his promise. "I have directed my officers to begin work for the formulation of the new policy which will come into effect from April 1," he said recently. The chief minister blamed increased liquor consumption as one of the causes responsible for domestic violence and said its consumption created "strife in the family".
The decision runs contrary to Kumar's earlier decisions, which were seen - at least by his now ally Lalu Prasad - loaded in favour of alcohol consumption. In fact, Prasad had often accused Kumar of promoting alcohol sale indiscriminately in Bihar.
Legal consumption of alcohol did rise in Bihar during Kumar's tenure. It is estimated that between 2005 and 2015, the number of alcohol shops doubled in Bihar. In 2006, Kumar established the Bihar State Beverages Corporation to provide suppliers remunerative prices, make liquor available at reasonable prices, maintain buffer stock and intervene in the market for price stabilisation.
These steps gave the state's finances a huge leg-up. In 2004-05, a year before Kumar first became the chief minister, the state's earnings from excise on liquor were Rs 272 crore (Rs 2.72 billion), or 8.15 per cent of total own-tax revenue. In 2013-14, the earnings had shot up to Rs 3,300 crore (Rs 33 billion) and their contribution to the state's own-tax revenue increased to 15.60 per cent.
So far, Kumar has not explained how he will make up for this revenue loss, which looks all the more ominous, considering the state's fiscal parameters are not healthy. Bihar's gross fiscal deficit was 6.3 per cent of the state's gross domestic product (GDP) in 2013-14, way above the average of 2.5 per cent for all states.
A bitter taste
Kumar has said his officers will "find ways to make up for the possible loss". But talk to his bureaucrats and you will realise they are clueless - and angry.
"Our expenditure is soon going to be sky-high. We have to implement the recommendations of the Pay Commission and the central government has cut its share in the centrally sponsored schemes," says one officer. He lists other items that require serious investments: the electoral promises of providing road, electricity and water to every household, and unemployment allowances. "And now we have decided to shut our second-largest source of income."
Also bitter are liquor retailers, bars and hotels. Especially worried are the retailers and wholesalers who have placed orders for large consignments - they will have to liquidate them before April 1, even if they have to do so at a loss.
Politics trumps economics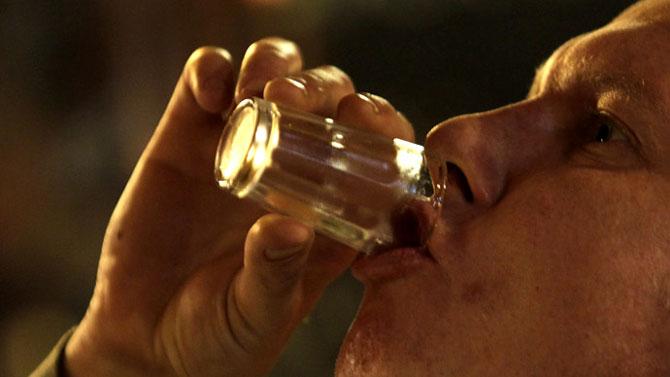 But does Bihar really have an alcohol problem? The data from the National Sample Survey Organisation suggest otherwise.
According to it, people in Bihar spend very little on alcohol. The per capita expenditure on alcohol is around Rs 15.50 a month in the state, which is below undivided Andhra Pradesh (Rs 173), Kerala (Rs 80.85), and Punjab (around Rs 72). The all-India average is around Rs 35 - more than double of Bihar's share.
However, a slightly different picture emerges if the per capita expenditure on alcohol is seen as a proportion of the per capita income. In this, Bihar is placed at the 12th position out of the 29 states and Delhi.
The ban may be bad economics with uncertain social results, but it is smart politics. Kumar received a lot of votes from women in the recent elections to the Bihar legislative assembly, and he clearly wants to consolidate this vote bank.
"Kumar knows that he is in command despite the fact that we are the junior partners in the collation," says a senior Janata Dal (United) leader. "He knows that it will be tough to manage the aspirations of Lalu Prasad, his family members and his party leaders. Therefore, he wants to be ready beforehand for any eventuality."
Like Lalu Prasad has a solid vote bank of Yadavs and Muslims, Nitish wants one for himself: women. Prohibition appeals to all women, cutting across caste and religious barriers.
Kumar had earlier too struck a chord with women through empowerment schemes such as cycles for girls and 50 per cent reservation for women in the police and local bodies. "Prohibition is our masterstroke, now they will love him," says the JD(U) leader.
What would happen if the prohibition fails? "It doesn't matter. It's a matter of perception," he says. "Women want the government to shut down liquor shops in their neighbourhood and we are doing it."
Lessons from the past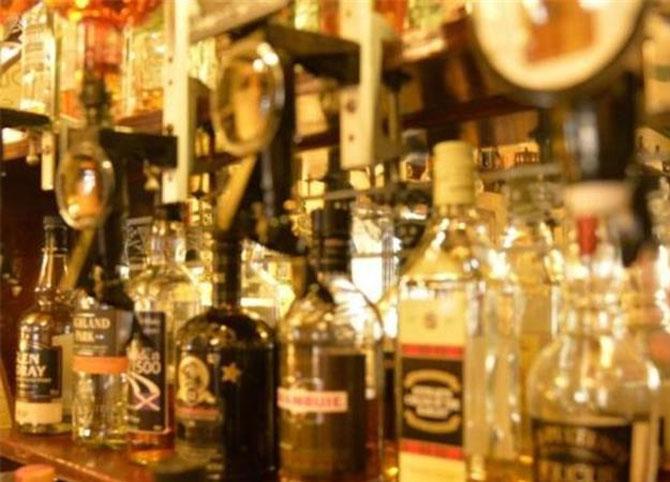 Prohibition in India has met with only partial success. Several states have experimented with prohibition and eventually repealed it. Alcohol was banned in Haryana in 1996 by the Bansi Lal-led Haryana Vikas Party and the Bharatiya Janata Party government. The ban was removed in 1998 after the state government had lost Rs 1,200 crore (Rs 12 billion) in revenue.
In Andhra Pradesh, N T Ramarao imposed a ban in 1995. However, the government soon realised it couldn't fulfill its other promises - cheap rice and electricity - without the alcohol revenue. In 1996, after NTR died and his son-in-law, Chandrababu Naidu, took over as the chief minister, the ban was lifted. Naidu had admitted that illicit brewing had increased 20 to 30 times after the ban.
Last year, Mizoram ended its 17-year-old ban. Manipur (only in capital Imphal) and Nagaland are also contemplating doing away with prohibition on alcohol. Earlier this year, Manipur Chief Minister O Ibobi Singh told the state assembly that it was "about time the prohibition [was] withdrawn", while Nagaland Chief Minister T R Zeliand described his state as the "wettest dry state" because of rampant illegal sale.
Gujarat is the only state where prohibition has consistently existed since the 1960s.
The road ahead
Still, Kumar has decided to press ahead. On Friday, he said there will be "complete prohibition" in the state that will extend to all forms of alcohol. He was reacting to reports that the prohibition might just be limited to country liquor.
Besides, there are implementation challenges ahead for Kumar's government. One, he will need the cooperation of the governments of Uttar Pradesh, Jharkhand and West Bengal, where the sale of alcohol is allowed. These governments will have vested interests and might not be as excited by Kumar's idea since the increased sale will add to their revenue. This is reminiscent of 1996 when Punjab did little to help Haryana ensure a ban on alcohol sale in the state.
Usually, as in Gujarat, shops proliferate just across the state border. Moreover, Bihar has a long open international border with Nepal, which is manned by the central government's Sashastra Seema Bal. Tipplers are likely to troop into Nepal, have their fill and come back. The Bihar government's loss will be Nepal's gain.
Two, a correlation can be drawn between an increase in deaths owing to the consumption of toxic liquor and prohibition. Take Gujarat, for instance. The National Crime Records Bureau recorded 29 cases of consumption of toxic liquor in Gujarat in 2013. Neighbouring Rajasthan had zero cases. However, the removal of ban doesn't necessarily ensure an absence of deaths due to toxic liquor, as was evident in over 100 deaths in Mumbai due to consumption of poisonous liquor earlier this year.

One thing is clear: politics, as always, has the final say.
Photographs: Reuters