While Mumbai-based Parle Products is opting to mark its presence in both cookies and cream biscuits, rivals Britannia and ITC have been chosen to put their might behind either creams or cookies.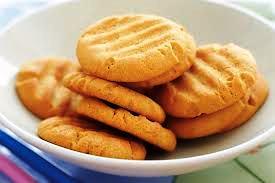 The consumer's preference for better varieties of biscuits is prompting the country's three major biscuit makers -- Parle Products, ITC and Britannia -- to rapidly add to their premium ranges.
But each is taking a different route do so.
While Mumbai-based Parle Products is opting to mark its presence in both cookies and cream biscuits, rivals Britannia and ITC have been chosen to put their might behind either creams or cookies.
Market share data bears this out. Britannia, according to industry sources, is the leading player in cookies with an estimated market share of 30 per cent.
ITC, on the other hand, is the largest player in creams with an estimated share of around 26 per cent.
Parle Products, the number two in both creams (22 per cent) and cookies (27 per cent), takes the top spot when the two segments are combined.
It has a share of 25 per cent in the Rs 7,200-crore (Rs 72-billion) cookie-plus-cream market.
PREMIUM BITES
Parle Products is strong in both cookies and cream biscuits, (second to the leaders in both the segments); Britannia leads in cookies while ITC in cream biscuits

The Rs 7,200-crore cookie-plus-cream market is 30% of the overall Rs 24,000-crore biscuit market and comprises its premium end

Known for its volume play, Parle has actively ramped up its premium brands with 18 launches in 24 months

Both ITC and Britannia are looking to beef up the segments where they have lagged
The combo is 30 per cent of the overall Rs 24,000-crore (Rs 24-billion) biscuit market.
Bengaluru-based Britannia is a close second in the combined segment with a share of 24 per cent, while ITC has a share of 15 per cent.
The pecking order shows that the three players are working hard in their focus areas in the premium end.
Even volume-player Parle Products: "I have lost count of the number of launches we have made in premium biscuits.
"Possibly 18 in 24 months," says Shalin Desai, deputy marketing manager, Parle Products.
Tasked with identifying opportunities to upsell Parle's existing brands, Desai has wasted no time.
"We have historically been a mass-market player in biscuits (with Parle G and Marie). With the premium market showing enormous growth as disposable incomes increase and tastes improve, it made ample sense for us to shift our attention," Desai says.
In the last one to two years, Parle has launched products such as Mini Milano, a smaller variant of the premium Milano chocolate chip cookie, Milano centre-filled biscuits, Golden Arcs (also centre-filled), Monaco Cream, a variant of the popular Monaco snacks biscuit, Happy Cream, another cream variant of Parle's Happy Happy brand and Black Bourbon, a premium variant of the traditional bourbon biscuit.
Britannia, the first of the three companies to begin its premiumisation journey a few years ago, has launched three cookies in the last three months -- Tiger Butter Krunch in September, Nutrichoice Heavens in early-November and Good Day Chunkies last month.
To increase the buzz around Good Day Chunkies, Britannia test-launched the brand on Amazon.com, in a first for a biscuit company, before taking it to physical stores.
Bengaluru-based ITC food division, meanwhile, has been beefing up its creams portfolio under Dark Fantasy, launching new variants and flavours in a bid to enhance its lead over rivals.
When the paths converge
Parle's domination, however, in the cream-plus-cookie space could be increasingly challenged as Britannia and ITC up the ante in segments where they have traditionally lagged.
ITC has set the ball rolling with the launch of its Farmlite cookies, eight months ago, signalling its intent to grab a larger share of the cookie market.
It already has brands such as Delishus and Mom's Magic operating in the space.
Britannia, on the other hand, according to industry sources, could increase its presence in creams in a bid to hedge its bets against the onslaught of ITC and Parle Products in its stronghold -- cookies.
Its Pure Magic, which was relaunched two years back, could see more variants or the company could launch a new cream biscuit.
The company has already refurbished its bourbon and jam biscuits to improve its share in creams.
Varun Berry, MD, Britannia Industries, said a few months ago that he was eying a larger presence at the top-end of the biscuit market.
"I see a three-way fight between us, Mondelez and ITC," prominently excluding Parle from his consideration.
"Mondelez has its cream sandwich brand, Oreo, in the Indian market.
Mondelez in the running too
But Berry is not wrong in taking Mondelez into account.
According to market experts, Mondelez is the fourth leg in this multi-cornered fight for dominance in premium biscuits.
While Oreo has an estimated share of around 6 per cent in cream biscuits, the company's global chairperson, Irene Rosenfeld, said on a recent visit to India, it would increase its presence in the biscuits space by getting in more of its international brands.
"We are the world's largest biscuit company and we will bring more biscuit offerings into India," said Rosenfeld, without specifying which products would be brought to the country.
"But speculation is that brands such as Nabisco (which has crackers and wafers), Ritz, Belvita, Barni and Mikado could find their way into the Indian market, as the US major ramps up its snacks portfolio.
Mondelez, is the leader in the Rs 5,500-crore (Rs 55-billion) chocolate market, with a share of 70 per cent.