He didn't think much of advertising awards, and yet as he moves on from Mullen Lowe Lintas, he leaves the agency at its strongest ever, says Alokananda Chakraborty.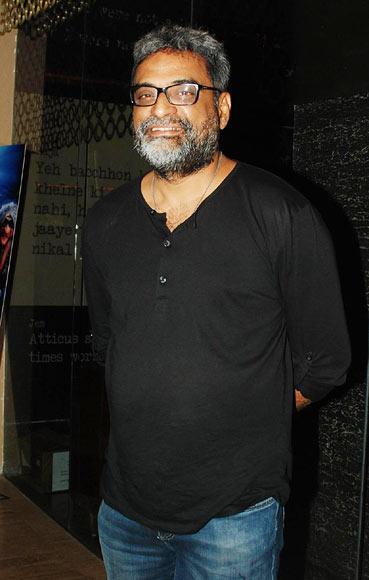 For many, advertising is Don Draper*. And if you were to look specifically at India, it would be an industry represented by 30,000 Don Drapers. Smooth and loquacious on the surface. But deep down they are really terrible people - facile and manipulative - who are paid a bomb to keep their hair perfectly gelled at all times or holiday on the sublime beaches of Cannes.
If only they had met Balki.
First, strike off the gelled hair and the glib talk. That rough mop of hair - which is increasingly salt and pepper - and the beard gives R Balakrishnan, who stepped down from his position as group chairman at Mullen Lowe Lintas (part of global advertising conglomerate Interpublic Group) just recently, his signature scruffy look.
That look also accentuates his quietly combative disposition - something one could safely ascribe to his passion for the craft and his seemingly unmethodical approach to advertising.
I still remember what he said about advertising at an industry do many years ago. Balki, then one of the executive creative directors at Lowe, said that advertising is not something that can be taught through a secret formula. "Advertising is a series of accidents, and we have to try and make sure that the right accidents happen instead of the wrong ones," those were his exact words.
I am inclined to think that his entry into advertising and the sharp climb up the ladder might have been a series of accidents. Balki had studied science in college. After completing his BSc from Bangalore University, he applied to the Madras Film Institute for a course in film direction. He didn't join the course eventually and enrolled himself for a Masters in Computer Application.
Of course, he didn't complete the course either; instead, he applied for a job at Mudra, then an up and coming advertising agency based in Ahmedabad. He joined the agency as a trainee copywriter in 1987 - and thus began his tryst with advertising. After a seven year stint there, he joined Lowe Bangalore in 1994, moving to the agency headquarters in Mumbai in 1997.
It was also the time when advertising was hit by a severe slowdown - there was an increasing focus on making the advertising buck work harder. Lintas, though a stable house, had traditionally focused on doing things "right", rather than being "creative". Balki rolled up his sleeves to make a lot of "correct" things look "interesting".
Among his first few projects in Mumbai was Hindustan Unilever's Surf Excel, which had relied on hardcore testimonial advertising. His team worked hard to change the game and came up with "Surf Excel hai na" - a tagline that went on to change the paradigm of detergents advertising in the country. A derivative of that line - "Daag achche hai" - works even today.
Among some of the other memorable campaigns Balki has worked on are Bajaj Avenger's "Feel like God" and "Hoodibaba" for Bajaj Caliber, Idea's "Walk while you talk", Havells' "Wires that don't catch fire".
All these were remembered for their contribution to the respective brands, though Lowe was never the top player in the awards playground. "He was an advertising guy who moved away from awards and focused on advertising," says MG Parameswaran, brand strategist and founder Brand-Building.com. "In a way he gave birth to a school of advertising that had a strong social connect."
He had a good reason to shun the glamour of awards (Lintas skipped the eleventh edition of the Goafest and the Abby awards in 2016). "Lintas has always believed that this 'so-called creative' kind of work is bad. That if you let creative have a free run, they'll ruin our brands. This is because Lintas has seen a lot of false advertising, where people have been doing things for their own glory," he had said after taking over the creative reigns at Lintas Mumbai.
Now he wants to concentrate on his other passion - film making. He has already directed four films Cheeni Kum (2007), Paa (2009), Shamitabh (2015) and Ki & Ka (2016).
He must have been toying with the idea of moving out of Mullen Lintas and out of advertising for quite some time now. Balki said as much to the media: "It has been a long process of succession planning that concludes with my move. The agency is at its strongest today and I leave feeling satisfied and excited."
* Donald Francis 'Don' Draper is a fictional ad executive of a television drama.