Recently, the Karnataka high court issued a notice to the government on a public interest litigation (PIL) seeking a directive for filling up vacancies in the Consumer Commission and several district forums in the state. According to the provisions of the Act, a case has to be disposed of within 90 days. But the petitioners claimed that many cases were pending beyond 180 days due to inadequate manpower in consumer courts.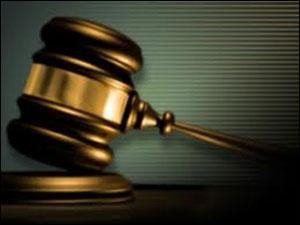 The PIL was filed by Basavanagowda Patil, students of National Law School of India University, Bangalore (NLSIU) and an NGO. According to the petitioners, under the right to information Act (RTI), as many as 4,393 cases were pending in the state commission and 4,211 cases in various district forums till July 2012. Even though the Central government had asked Karnataka to set up an additional Bench way back in 2004, to clear some 2,700 cases which were pending then, the state did not take any steps. In August 2012, the state replied saying the finance department did not approve filling the vacant posts.
Says a senior member of a Karnataka Consumer Forum: "The vacancies are not being filled by the state government. But we are giving priority to old cases and those filed by senior citizens. There are even cases pending since 2008."
According to data from the National Consumer Disputes Redressal Commission (NCDRC), since its inception, the commission has disposed of 86.96 per cent cases and 10,230 cases are pending with it (as on November 30, 2012). In comparison, all the state commissions together have solved 84 per cent cases with 93,839 pending before them.
The number of consumer forums are not very encouraging in many states. "For a population of 25 million in Mumbai, there are only four Benches and even those are non-functional for the past seven months due to lack of human resources," says Mumbai-based senior consumer lawyer Uday Wavikar.
Even if there are lawyers, reliability is an issue, says consumer activist Jehangir Gai. "Many times, we see those practising in consumer courts are the ones who have not succeeded in civil or criminal courts," he says. There are very few exclusive consumer lawyers and activists in the field.
No lawyer wants to be appointed at consumer courts, say consumer lawyers and activists. Reason: poor pay and poor facilities. There are not even decent toilets in most forums, say lawyers. Also, the rooms are much smaller measuring just 10X10, and there not enough seats. Sample this, a high court lawyer earns Rs 30,000-40,000 per appearance, going up to Rs 3 lakh. In comparison, a consumer lawyer either gets a lumpsum of Rs 30,000-40,000 and Rs 5,000-10,000 per appearance provided he/she is a veteran. Juniors are given only Rs 3,000. Many non-judicial employee earn Rs 500-750 per case.
On the other hand, filing a consumer case is also not easy. "The idea behind consumer courts was speedy justice to consumers without going to court or lawyers. Grievance written on a piece of paper was also accepted. But, no longer," says Bangalore-based consumer activist Y G Muralidharan. "Consumer courts were not supposed to charge fees also. But, now they levy a fee. The fee is not huge, but there are all sort of claims asked for. If you claim for Rs 500, it does not make sense to pay Rs 200 as fee." This norm was part of the third amendment of the Consumer Protection Act in 2011.
Add to that money is also charged for expenses for stamps and envelops. Muralidharan remembers a client's case wasn't notified for three months after filing the complaint because they did not have funds for buying postal stamps and envelops. He then filed 10-15 RTI applications to find out if other courts were also charging for stamps and envelops and all confirmed they do. Then, lawyers charge over and above the pre-decided fee if you win the case based on the compensation received.
The process to file a complaint is also very technical. Complaint should be typed, double spaced, with at least one-and-a-half-inch margin on all sides. Also complaint-related documents should be arranged in a particular order, without which it wont be accepted. And the documents should be numbered. There should also be a content index prepared giving the page number(s) of each document. And this is after the laws have been streamlined.
Then the problem arises if you want to fight your own case. The Consumer Protection Act allows complainants to fight their own case. However, lawyers and judges discourage this. Firstly, you should be in the know of all nuances of consumer law to appear for the case. The dearth of good consumer lawyers, expensive civil lawyers, has added to the problem. When you appear on your own, there are higher chances of the court adjourning the case frequently and the judge constantly requesting you to take a consumer lawyer's help, say experts. And lawyers also do not let the case proceed if you haven't hired one. Result: complainant will be so frustrated with adjournment that he/she will either quit or hire a lawyer.
"I would advise taking help of a lawyer because of the time taken for each case," says Wavikar.
On an average, a consumer court case takes three years to get over with at least 30-40 dates each. "It isn't possible for any one to leave their business 30-40 times to fight a case," he points out.
In regular courts, ex-parte orders are also given if any of the parties is unable to make it due to some reason. However, in consumer courts, the case is put on hold and the party is asked to make an application for being absent, if the judge is convinced the case is heard or a fresh application needs to be made to a higher authority, Gai adds.
Vasanth Kumar Parigi, managing trustee of Consumer Education Centre, Bangalore, says the orders given by consumer courts are not taken seriously as there is no one to see if the orders are being carried out. "In case an arrest has to be made in a consumer complaint, the civil court has to give the arrest order. That has its own procedure. This means despite an order in hand, the consumer has to do the running around for implementation, which is something the consumer court could follow up on but often does not," he said.
<B>'The consumer forum didn't have the money to send notice to the defendant'</B><BR>
Bangalore-based Shakuna N is fed up with the Karnataka State Consumer Dispute Redressal Commission. The irony is, the 70-year old is a consumer activist and writer herself. She has been to the court nine times in the past two years for a case she has filed. She has all the documents ready, which can help her win the case, but the case is still dragging on. The next hearing is on the 21st of this month.
Shakuna's case is simple: Her digital camera's battery compartment had been faulty since the time she bought it two years ago. Shakuna approached the showroom from where she had bought the camera to get the problem rectified or get it replaced. The executives at the showroom told her that the camera was working fine and returned it to her. However, the next time Shakuna tried to use the camera, battery problems would erupt. She would go back to the showroom and the executives would tell her all is fine the camera. This happened a couple of times.
Then she had to go abroad on a three-month trip. "This was on a important trip abroad and the battery compartment started troubling me again," she recalls. Soon after she returned from the trip, Shakuna went back to the showroom. But they refused to repair the camera saying something must have gone wrong when it was being used abroad. The company also refused to replace it.
Shakuna approached the state consumer forum. She filed the case and was to appear for herself. A month later when Shakuna checked the status of her case, she was told the opposite party was yet to be informed! The consumer forum's allocation had been cut and so the complainant needed to provide for stamps and envelope. When Shakuna enquired about this new norm, she learnt this was being done at the court's level.
"It's not that you can just pay and get away. I was given the exact stamp denomination and asked to buy stamps, envelop and even send it to the opposite party. If you request the consumer court employees to help you buy and mail the notices, they say they cannot take money because Consumer Protection Act does not ask the complainant to incur this cost. As a result, getting the notice made and sending was delayed by two months, which should be done in 15 days," Shakuna recalls.
Additionally, there is no fix on the value of stamps required for this purpose. "I remember I was asked to buy stamps worth Rs 25, at the same time another gentleman was asked to buy stamps worth Rs 75 and a third person was told the court will do the needful. If you question, you are threatened that your case will not be taken up," she says.
The judge always asks to summarise the case in a minute. Once Shakuna and the opposite party are done, she says, the next date for hearing is given and the file is closed for the day.
In many cases, especially if the opposite party is a heavyweight, they can drag the case for months or even for years.