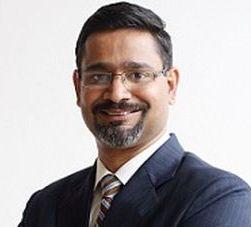 Abid Ali Neemuchwala, 48, created waves when he announced his decision to quit Tata Consultancy Services in February.
Having worked at India's largest information technology services provider for 23 years, and being an integral part of the transformation of the company's business process outsourcing operations, few had thought he would opt out.
"He was close to Chandra (N Chandrasekaran, TCS's managing director and chief executive). Abid's working style is almost similar to that of Chandra," said a sector expert who had known Neemuchwala.
A graduate from the Indian Institute of Technology, Bombay, Neemuchwala will take over as the chief operating officer at India's third-largest infotech services provider, Wipro.
He will head global infrastructure services, business application services, business process services, and advanced technology solutions.
He will also head business operations in Europe, Africa, and Latin America; strategic engagement; advisor relationship; and marketing.
Appointing Neemuchwala is seen as a big shift for Wipro, which prefers to fill senior posts from within.
Neemuchwala will have several Wipro veterans reporting to him.
"During his initial days, he was managing the GE account for TCS.
"Chandra had a couple of years ago given him the role of heading process excellence.
"He is active and client-focused," said Sudin Apte, research director and chief executive, Offshore Insights.
"It will be interesting to see how he copes at Wipro. The company is a maze."
Neemuchwala was responsible for managing over 12 per cent of TCS's revenues. According to Nasscom's list of top-15 business process outsourcing companies in the country in 2013-14, TCS ranked second to Genpact.
A chess buff, Neemuchwala is married, has three children and lives in Dallas.
Image: Abid Ali Neemuchwala