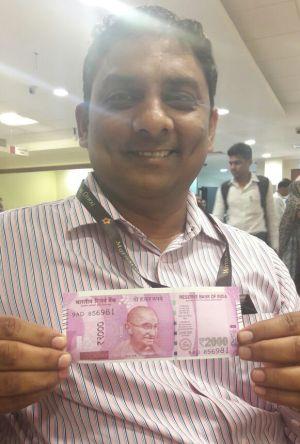 So, you went to the bank.
You stood in line.
You filled the form.
You showed your identification.
And, finally, you were one of the lucky Indians who handed over your Rs 500 and Rs 1,000 notes and got a brand new Rs 500 or Rs 2,000 note in return.
Hey, share a selfie with the new currency.
Image: Mahesh Kaware, an employee with Motilal Oswal, posing with the new Rs 2000 note he got from Axix Bank in exchange for his old notes.