Images from the Bhanga Mela, India's only e-waste market.
Text and photographs: Abhiroop Dey Sarkar
For centuries Mandir bazaar, a nondescript locality about 80 kilometres south of Kolkata, has been drawing people from far and wide for a special reason.
Around Makar Sankranti, people come to be part of the Bhanga Mela, or the broken items fair, which can aptly claim to be India's -- even Asia's -- only e-waste market.
Organised between the last two weeks of January, the Mela offers a one-stop shop for antiques, farming equipments, broken furniture and even used mobile chargers and earplugs.
Abhiroop Dey Sarkar travelled to the Bhanga Mela to find out more.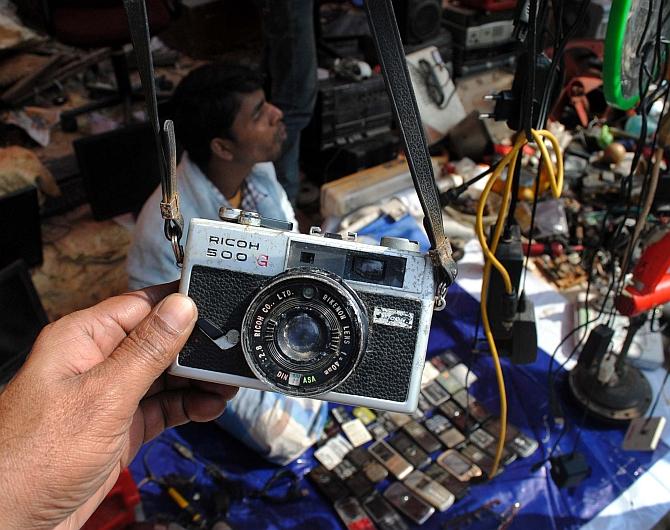 A rare camera on sale at Shekh Ali's shop. Ali can be seen talking to customers with a collection of used mobile handsets neatly arranged. All Photographs: Abhiroop Dey Sarkar
---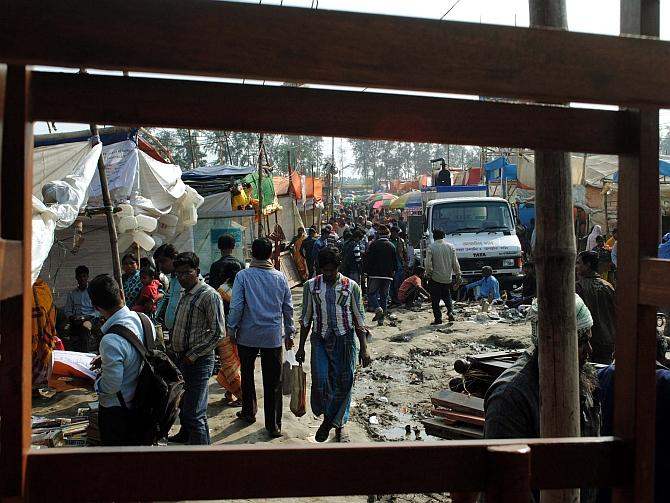 Every year around 800 stalls are set up at the fair, which deals exclusively in e-waste and second-hand gadgets. The only condition: There's no guarantee that what you buy will last.
---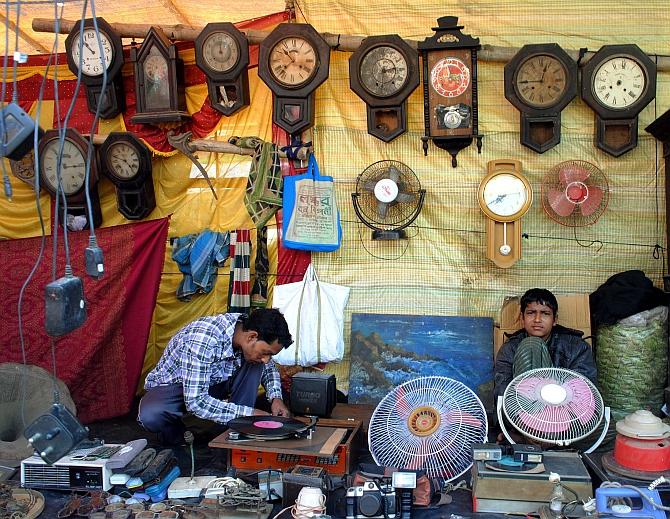 Interested in picking up a rare first edition? Then this is the place to come to. Prices range from Rs 10 to Rs 2,000.
---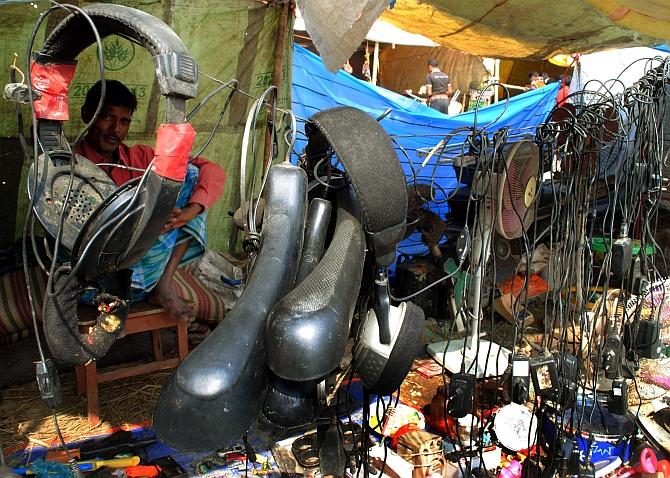 What is intriguing is that even though the fair is organised every year and is managed by the local panchayat, officials of the Bengal pollution control board, the environment department or NGOs who deal with e-waste have no knowledge about it.
---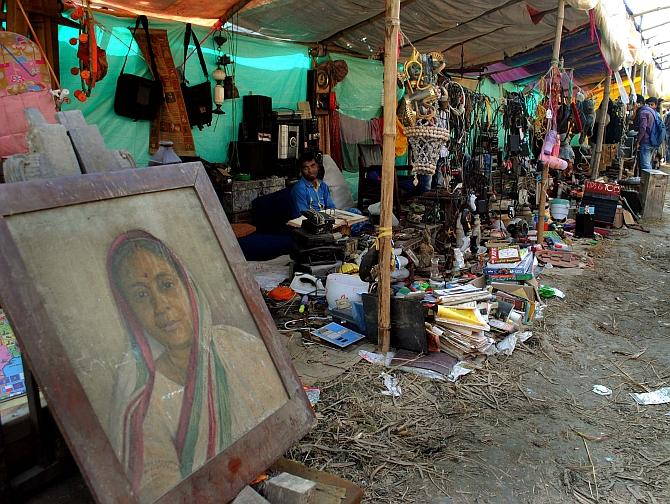 A wide range of antiques and rare items are sold at the fair. The police have been keeping a close watch for stolen goods.
---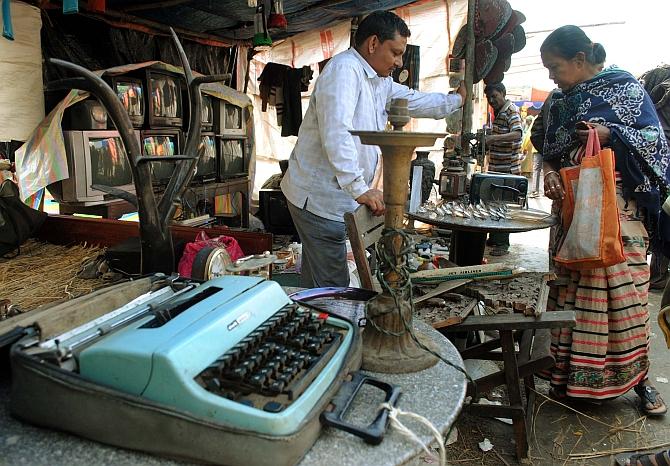 The fair attracts many pilgrims from far-off districts who cannot reach the Ganga Sagar Mela. These pilgrims take a dip in a pond located adjacent to a ghat on Makar Sankranti, when hundreds of thousands of devotees take the holy dip at Sagar island.
---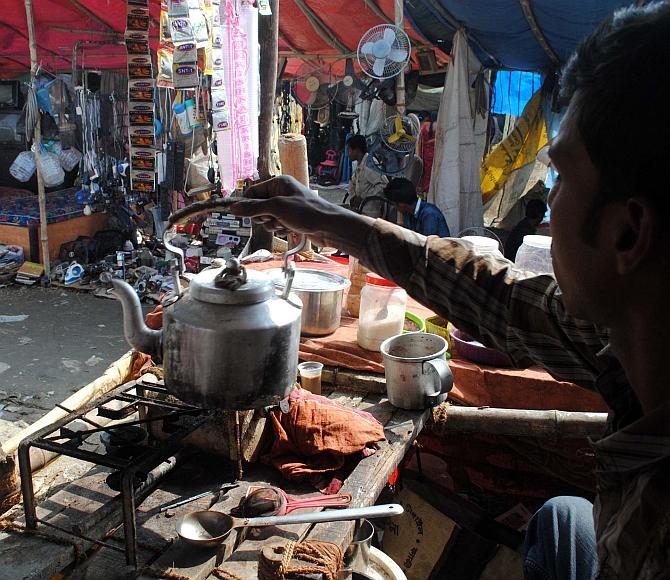 This tea seller does brisk business during the days the Mela is on.
---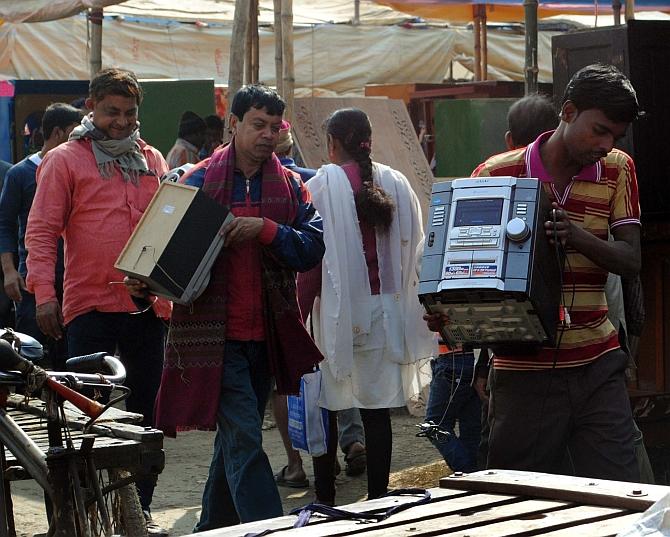 Only here can someone, especially village folk from nearby areas, get a home theatre system (working model) for as cheap as Rs 300 to Rs 700.
---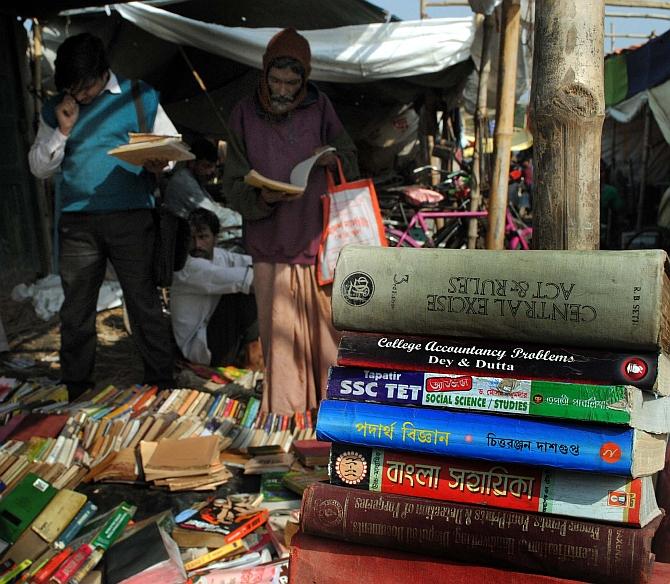 From journals to novels to research papers, the fair is a book-lovers' paradise.
---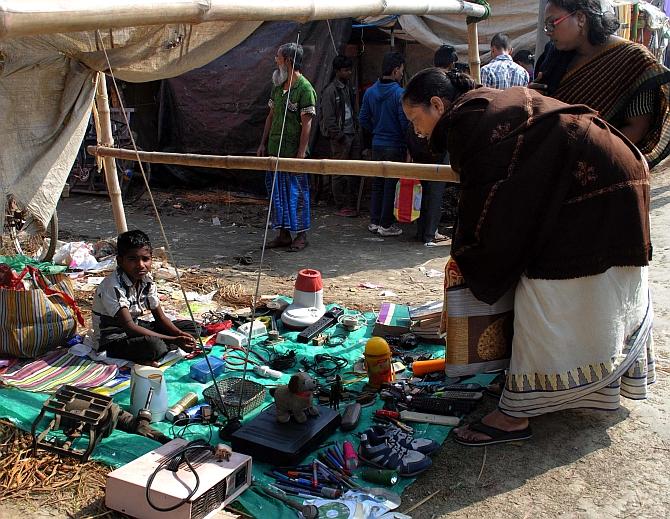 Goods once sold are non-refundable.
---

Products, which remain unsold even after heavy discounts, are disposed off here.
---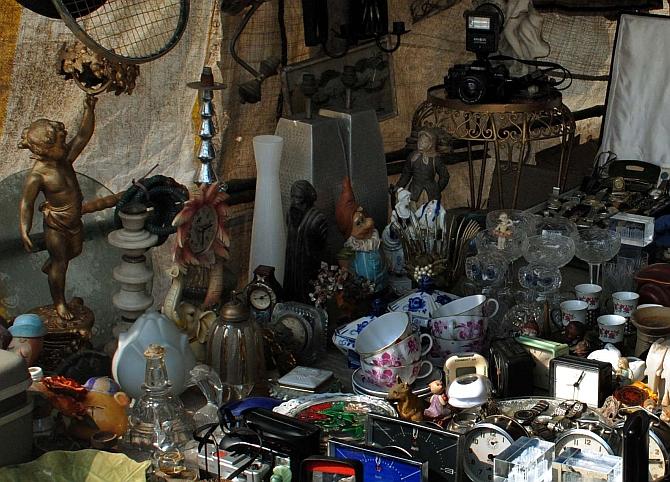 This shop sells antiques like a century-old metal candle stand, a British-era train station lamp, a chandelier from an ex-zamindar's family, swords and guns.