K Vaitheeswaran, co-founder of Indiaplaza, one of India's first e-commerce companies, shares the lessons he learnt from its failure.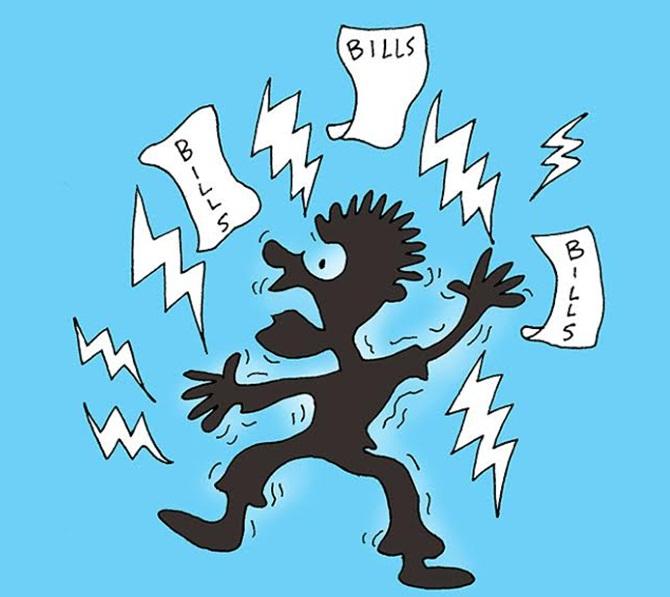 Online retail, if run smartly, needs negative working capital and, to achieve this goal, we had negotiated average 40 per cent gross margins at 90 days' credit with most book publishers.
Flipkart, only an online bookstore then, started shipping large volumes by selling below cost and with free shipping.
Flush with early funding, they paid vendors in advance which destroyed any chance we had of continuing business with publishers.
With no funds, the online bookstore we had built over eight years with great passion and strong fundamentals rapidly went downhill.
Other categories were worse.
Electronics, our largest category by value, had low margins and lower credit periods which meant that, if we could not manage books, we could not manage any other category.
Recently, I read an interview by a couple of unicorn founders and learnt, albeit several years late, that back then I too could have requested for government protection since we were a vulnerable Indian start-up being undercut and destroyed by predatory commercial terms from competitors who were indulging in capital dumping backed by foreign funds. LOL!
We changed strategy and focused on the loyalty and institutional business but ran into a fresh challenge.
Loyalty clients enjoyed an average of sixty days' credit which meant we had to buy items upfront, ship and collect later.
We pleaded for some working capital, but to no avail, and since we were unable to adhere to shipment deadlines, most marquee clients moved on.
Another high gross margin business with bluechip clients, built over years of painstaking work, was destroyed.
With a small team of around 35 people, our focus was to somehow survive.
Every day, a few committed employees would go to wholesale markets and negotiate a deal for some interesting item with high margins and seven days' credit.
We would email these deals to customers and use the margins to pay rentals and salaries.
It was a measure of our email marketing skills and high conversion rates that we managed to keep the business running by just doing this.
Interestingly, this period was financially good for us.
Our margins grew steadily, we earned more than our monthly cash needs and for almost two years we survived with neither funds nor support from investors.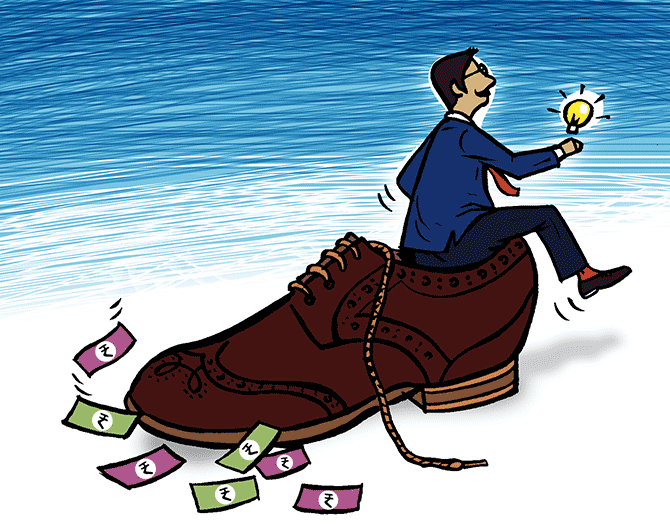 Lessons in crisis management
Through this madness of trying to survive physically from thugs while making sure the company also survives, I learnt some valuable lessons in crisis management.
The first lesson was the universal truth that any crisis will pass.
If you are stuck without funds, time will seem to crawl but you must believe that good times are around the corner.
Positivity at all times is a key ingredient for an entrepreneur.
The second lesson was that creditors must be able to access us at all times.
Under intense pressure that is hard to explain in words, I stopped picking my phone calls.
This was a big mistake.
Then, a long time vendor from Delhi walked into my office and offered simple words of advice: 'As a first-generation entrepreneur you may not know this, but ups and downs are common in business. You pay me whenever you can, I will wait. But do not stop picking up my calls.'
'In times like this, when you pick the phone on the other side, we also continue to live on the hope of better times ahead. If you do not pick the phone, then we are forced to explore other methods.'
In 2013 when things became much worse with creditors, I religiously followed this vendor's advice and never stopped taking calls, despite facing massive abuse.
I still use the same mobile phone number I got in the year 1999.
The third lesson is that you will find out who your most loyal employees are.
The committed ones who still have faith stay longer, willing to put up with salary delays, hoping to see turnarounds in future and generally trying harder.
It is easy to be cynical and think that these people are just waiting for another opportunity, but that is not always true.
To people like this, all you can offer is your personal commitment that you undergo the same hardships as others and more often than not the employees will be able to appreciate the sincerity.
On the other end of the spectrum, there are founders who would have made their millions when money is flowing endlessly by selling part of their stake but, when things get tough, they announce personal salary cuts while sacking hundreds of employees.
This is like mocking the sacked employees.
There have been several cases where investors have allowed founders to convert some of their shares to cash and subsequently become investors in other start-ups.
Founders must believe they are building the best company in the world and should not be investing into other start-ups while their own company is struggling to attain profitability.
This approach is not much different from Tiger ploughing in huge sums in Ola and Flipkart, yet subsequently investing in competitors Uber and Amazon as insurance in case the earlier bets don't to pay off as expected.
Excerpted from Failing To Succeed: The Story Of India's First Ecommerce Company by K Vaitheeswaran, with the kind permission of the publishers, Rupa.