Together with TCS, the conglomerate is creating capacity to take advantage of the big new opportunity in 5G network and broadband rollout by acquiring Tejas a reputed telecom gear manufacturer and tying up with Airtel.
Surajeet Das Gupta reports.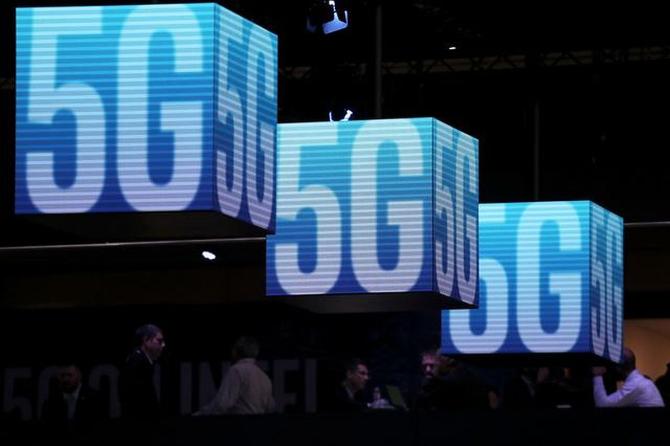 The Tata group's tryst with mobile services, with either CDMA or GSM technology, did not really fly, forcing it to close operations and write off los­s­es.
Now the group is back in the big game, this time straddling the telecom eq­uipment, network and technology space in India as well as the global market.
To this end, it is leveraging the opportuni­ties that flow from 5G technology through open radio access network, or O-RAN.
Recently, the Tata Sons' subsidiary Pan­a­tone Finvest acquired 43.3 per cent in Ben­galuru-based telecom equipment manufact­u­rer Tejas Network for Rs 1,850 crore and an­­­­­nounced it would buy another 26 per cent of the voting capital through an open offer.
The acquisition of a telecom equipment maker with R&D expertise (half of Tejas' employees are in R&D) is part of the group's overarching strategy to get into the game.
But there are many others in play, too: Reliance Jio, Sterlite Technologies, Tech Mahindra and HFCL, all of which are eyeing the lucrative $100 billion-plus global market for 5G networks and broadband equipment.
What is more, all these domestic players will be locking horns with incumbent global telecom gear giants such as Ericsson, Nokia, Huawei, ZTE and Samsung.
The new 5G networks will have two key fundamental differences — they will be dominated by software that provides flexibility and ease in scaling up as well as more automation in operating networks, and will be less about hardware.
Analysts estimate that 70 per cent of the cost of the next generation 5G network would be for software and system integration; the rest is for hardware. Earlier that ratio was in reverse.
That is why Indian IT companies see an opportunity now.
O-RAN will be based on open standards not proprietary platforms — so that operators can source components separately from a myriad companies, increasing competition and lowering price.
The saving in capital costs could be as high as 30-40 per cent.
But to put the disparate elements together requires a systems integrator, which, again, offers IT companies an opportunity to leverage their competence as service providers to global corporations for decades.
But if software development builds on TCS' traditional strengths, it needs a hardware manufacturer who can manufacture radios, base stations controllers, the core of the network, and so on.
Tejas fits the bill, the added advantage being that the two have already been collaborating.
Government-owned ITI has partnered with the Centre for Development of Telematics (C-DoT) for the core and with Tejas for 4G RAN base station for a "proof of concept" contract for BSNL's 4G network.
It also has a tie-up with the Tata group for systems integration. As a state-owned company, ITI has 20 per cent of the BSNL 4G contract reserved for it.
Sources say the Tata group, which has bid on its own for the contract, has also roped in Tejas as a partner for radio base stations and C-DoT for the core.
Besides, the Tatas have developed O-RAN 5G radio as well as standalone and non-standalone core, which can be manufactured by Tejas.
Also, Tejas has applied to the government to be eligible under the production-linked incentive scheme under which it will get 4-6 per cent incentive on sales of telecom equipment.
It would, however, require additional investments of Rs 100 crore at the minimum (the company has said it will put in much more) — and that could well come from the Tata group.
The Tata group also needs an Indian telco partner to test its equipment and network offerings.
That is why TCS has also tied the knot with Bharti Airtel.
The collaboration between TCS and Airtel is aimed at using O-RAN to roll out networks and solutions for Airtel and then for the rest of the world.
TCS has been roped in to provide system integration and software support.
Said a senior executive of Airtel: "If you can showcase that the network works in a complex country like India with different terrains and climate, it ensures you can succeed in any other country."
Airtel also has sewn up other alliances that both can leverage, given that no one company can provide all the elements or equipment.
So Airtel has a tie-up with Altiostar to build small cells, cloud player Red Hat and US-based Mavenir, which has developed a core and is willing to transfer technology for manufacturing.
The Tata group can offer to manufacture these products via Tejas.
An operator partner of the size of Bharti Airtel will make it easier for the Tata group to lock horns with Reliance Jio, which has publicly said it will sell its 5G technology to the world once it is tested in India.
But non-telecom operators say they have a big advantage over companies such as Jio.
Being a global IT provider, TCS has relationships with many top global telcos already, so it has access to customers.
Sterlite Technologies chief technology officer Badri Gomatam said: "We don't see any disadvantage.
"We have had relationships with many global companies for the last 15-20 years.
"All we have to do is to extend our offering."
Also, thanks to Airtel's tie-up, the Tatas-Tejas combine will have access to their telco operations ac­ross Africa, which is again one of the hottest growing markets for telecom equipment.
But many industry experts in the business are sceptical.
A senior executive of a leading European telecom equipment maker said: "There is euphoria about O-RAN.
"And with Chinese telecom players under scrutiny, there is a substantial new opportunity to grab the vacuum left by them in India where they clearly will not play a role in 5G.
"But incumbent gear makers have already built over 164 5G networks, which are up and running, and are far ahead of the curve. And even we are incorporating the advantages of O-RAN and building hybrid models."
The test for the new players, therefore, will be a stiff one.
Photograph: Sergio Perez/Reuters