The electric vehicle market in India needs a policy push that goes beyond targets, says Vandana Gombar.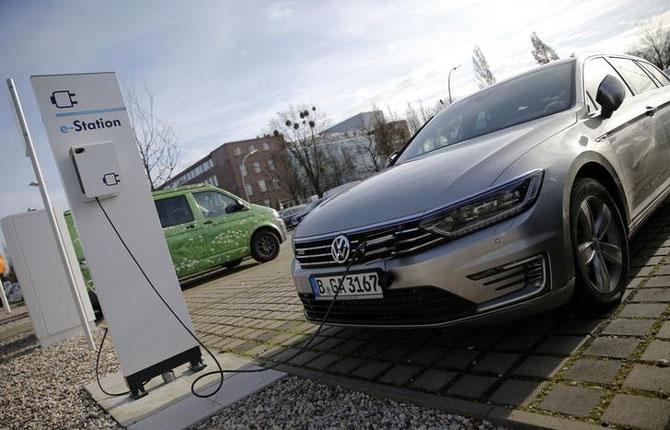 India has a power surplus, and a pollution problem. Zero-emission electric vehicles could use the excess power to provide mobility and also ensure that the air is cleaner.
There is a target to see anywhere from five to seven million electric vehicles on the road by 2020, including "mild" hybrid electric vehicles, strong hybrids, plug-in hybrids and battery electric vehicles. However, the numbers so far do not inspire much confidence.
Sales of electric vehicles totalled some 21,000 units last year, of which over 95 per cent were two-wheelers, according to the Society of Manufacturers of Electric Vehicles (SMEV).
Hybrid car sales totalled 31,000 units. Though sales were higher than the year before, it does not put the country anywhere near the 2020 target. SMEV does not track the sales of electric three-wheelers.
"India's focus is on two-wheelers. The National Electricity Mobility Mission Plan states that 80 per cent of the five-six million target should be met by two-wheelers, and a significant part from public transport solutions such as buses, taxis and autos," says Sohinder Gill, chief executive officer at Hero Electric, and also the official spokesperson of SMEV.
Where are the multiple vehicle models? Where are the charging points? Where are the incentives?
There are three main things that other countries are doing to promote electric vehicles and that could serve as a good guide for India.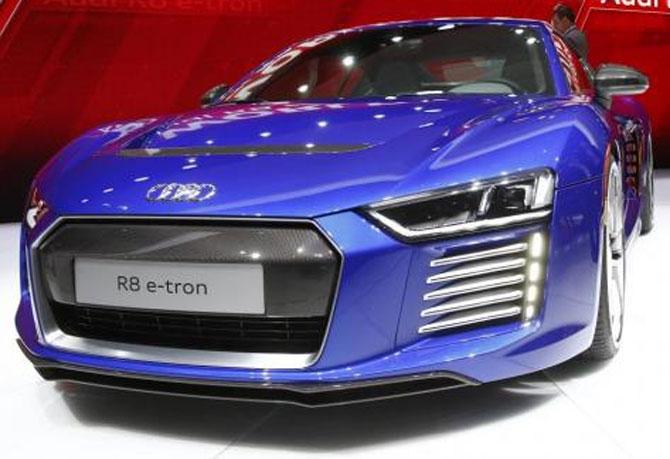 Plentiful charging points: Electric vehicles would not go very far without adequate public charging points. China - the largest market for electric vehicles - has targets for installing millions of charging points and thousands of charging stations by 2020.
State-owned companies are leading the installation of this infrastructure. The US also has targets for charging infrastructure.
Wireless charging of cars could be a game changer in the future but for now, a fast charge is a market enabler. Tesla Motors' "Superchargers" manage to provide juice to the Model S and Model X in minutes instead of hours. Over 4,000 of these are installed across the world.
Activity on charging points is in a nascent stage in India. "There is a proposal under discussion which could see Indian Oil fuel outlets also offering charging services," Gill says. Rajasthan State Electricity Board is among agencies in advance talks with the government for installation of charging infrastructure pilots.
Globally, sales of electric vehicles (four-wheelers) are set to hit a record in 2016. In the last quarter, almost 160,000 battery electric vehicles and plug-in hybrids were sold, up 60 per cent year on year, according to Bloomberg New Energy Finance data.
China took the lead, with sales of more than 67,000 vehicles, followed by Europe and North America.
Simultaneously, activity is picking up pace in the electric trucks and bus sector. Companies active in this sector range from Warren Buffett-backed BYD at one end to niche players like Proterra on the other.
Tesla's Elon Musk talked about the company's plan for electric heavy vehicles in the part deux of his master plan.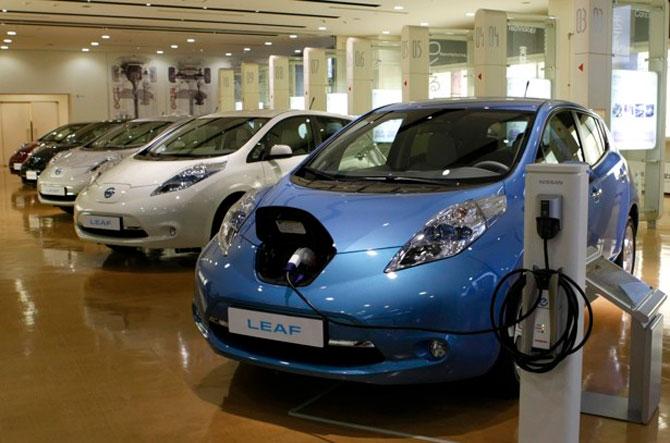 Incentives: The US offers a tax credit to buyers of electric vehicles. There is no registration tax on electric vehicles in Hong Kong. Electric cars are allowed to drive in bus lanes in Norway and additionally get tax exemptions.
Incentives are also available for charging stations. As much as $4.5 billion in loan guarantees from the US Department of Energy will support a commercial rollout of charging stations in the country.
There is a subsidy available under the programme called FAME (Faster Adoption and Manufacturing of Hybrid and Electric Vehicles in India) for vehicles purchased by March 31, 2017.
However, import of electric cars entails a duty, which is why a Volvo plug-in hybrid could cost over Rs 1 crore ($150,000) in India. In contrast, General Motors' Chevy Bolt, with its record 238-mile range on a fully charged battery, will begin selling this year in the US at around $30,000.
Policy: Earlier this month, the US put up for discussion a policy on self-driving cars. Many countries have targets for the number of electric vehicles they want on the road. Poland wants one million by 2025 while China wants annual sales of three million units by that date.

Gill suggests making electric two-wheelers a part of the commercial delivery fleets of online food or merchandise selling sites, to push up the cumulative numbers significantly beyond the 350,000-mark currently. There also needs to be a mechanism to offer financing for the purchase of these vehicles, he says.

Coal, power and renewable energy minister Piyush Goyal has said that India could become a 100 per cent e-vehicle nation by 2030. What the electric vehicle market needs is a policy push that goes beyond targets.
Images used for representation purpose only.
Photographs: Fabrizio Bensch/Reuters

Vandana Gombar is editor, Global Policy, for Bloomberg New Energy Finance.