Image:
A labourer ties cloth around his head before unloading coir rolls at a wholesale market in Kolkata.
Photographs:
Rupak De Chowdhuri/Reuters
Shaheen Mansuri and Indrani Roy
in Mumbai and Kolkata
The Union Budget is just round the corner.
And while economists, analysts and political pundits are busy making predictions about the biggest annual financial event in the country, common people are no less interested either.
Just as the people want Finance Minister Arun Jaitley's maiden Budget to introduce measures to counter price rise, the salaried individuals and those in business want a revision in tax norms.
How important is the Budget to the masses? How does it affect them?
Will Jaitley emerge the winner post Budget?
Will he be able to dish out a solution for the vexed issue of price rise?
We went around asking some people from various strata of life about their understanding of the Budget, their concerns and expectations.
Please . . .
Please click here for the Complete Coverage of Budget 2014 -15
'The FM must announce setting up of premier colleges on PPP model'

Image:
Finance Minister Arun Jaitley.
Photographs:
World Economic Forum/Wikimedia Commons
Gitesh Jadhav (below)
Student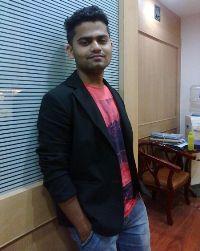 There are six most important reforms in the education sector that I expect from finance minister Arun Jaitley in the upcoming Budget.
To begin with, the Right to Information Act which was enacted in 2009, talks about opening up of more schools, colleges and vocational institutions.
But implementation of the same looks difficult.
I feel the government should allocate land and funds to set up educational centres, especially in rural belts.
For the past 2-3 years, I have been hearing that premier institutes on the lines of IIT and IIM will be set up in the country.
Though, the idea was mooted by the erstwhile ruling party, the United Progressive Alliance, it is of utmost importance for the current government to implement this model so that students do not go abroad for further studies.
These academic centres can be set up on public-private-partnership model.
Though, most corporate houses run charitable schools and colleges as a part of their corporate social responsibility, the government should set up committees to monitor such institutions.
This will ensure more transparency on how much is actually being spent by corporates on CSR.
Today, higher education is becoming extremely expensive due to corruption in most city-based renowned colleges.
During the start of the academic year, we hear stories about colleges demanding lakhs of rupees for admitting a student with a less score.
In such circumstances, meritorious students may not manage to get a seat despite having qualifying for it.
There should be a central committee to vigil such malpractices.
The government should give some status to vocational colleges also.
This will encourage academically weak students to take up courses that can help them carve out a better living.
Laslty, the government should take steps to increase accessibility, affordability and quality of education.
This can be achieved through a strong policy framework.
Please . . .

Please click here for the Complete Coverage of Budget 2014 -15
'Curbing prises should be the govt's first priority'

Gopa Chakraborty (below)
Teacher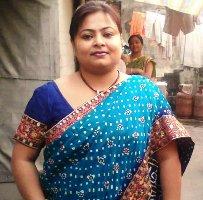 The primary thing that the Finance Minister must focus on is inflation.
We are reeling under a steep rise in prices of essential commodities.
As a teacher, I get a modest salary.
I could manage all my expenses with it comfortably even six months back.
Not any more.
Prices of everything under the roof has almost trebled.
I don't know how to make the both ends meet.
When a new government came to power at the centre, we had thought things would look up.
Alas, within a couple of months of taking over the reins, the government hiked train fares and also raised the fuel prices.
Naturally, therefore, prices are destined to escalate further.
Now, the responsibility rests with the government to make our lives easier.
People brought the new party to power with a lot of hope and it should not let the people down.
Please . . .
Photograph: Dipak Chakraborty/Rediff.com
Please click here for the Complete Coverage of Budget 2014 -15
FM should lower taxes on hotel bills, excite duty on smartphones

Photographs:
Reuters
Amreen Mansuri (below)
Law intern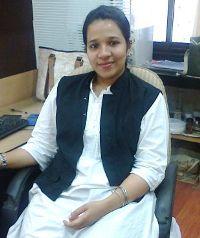 The burgeoning middle class are the highest tax payers in the country is a known fact.
And it will be fair by all means if we expect some tax relief from finance minister Arun Jaitley in the Union Budget 2013-14.
Currently, a decent smartphone cost no less then Rs 5,000 due to a 6 per cent excise duty on it. The government should look at reducing taxes on it.
Youngsters who have just begun their careers will be happy to pick up a smartphone at cheaper rates.
Most restaurants charge 12 per cent service tax on the overall dinner/lunch bill.
Hotel menus already charge more for food items and additional taxes on it burns a hole in one's pocket.
Why can't the taxes be lowered to 5 per cent?
The government must introduce education loan at nominal interest rates.
This will encourage economically weak students to pursue higher education along with a job.
There should be more schemes like the Rajiv Gandhi Equity Savings Scheme under sector 80 CCG for first time investors where salaried citizens can avail benefits for consecutive years.
The FM should raise tax breaks for making mutual fund investment more friendly, Currently, an individual saves only Rs 5,000 on investing Rs 50,000 in MF.
This amount can be doubled, if MF investment norms are revised.
Can there be any provision to restructure your salary as changing few components can reduce one's tax liability?
It may sound mean, but the government should raise taxes for the wealthy individuals.
There should be some kind of additional surcharge of may be 10 per cent on an income beyond a certain threshold.
Please . . .
Please click here for the Complete Coverage of Budget 2014 -15
'Does this govt want the poor to die of starvation?'

Image:
Vegetable vendor Sabita Mondal.
Photographs:
Dipak Chakraborty/Rediff.com
Sabita Mondal
Vegetable vendor
I earn Rs 1,500 a month.
My daughter gets another Rs 2,000 working as a maid.
With this pittance, we have to run a family of five.
My husband is ill and bed-ridden most of the time.
He has chronic asthma.
Earlier, he used to work as a rickshaw pulller.
But now he is too frail to go out.
The local doctor he had gone to wrote a prescription for him long back but we couldn't buy the medicines.
When the (Narendra) Modi government came to power, we thought he would do something to counter inflation.
But the government did just the opposite.
First, it hiked the train fares and then the prices of fuel.
From next month, all of us would be forced to be happy with only one square meal a day.
And if prices go up further, we would have no other option but to starve.
Does this government want the poor to die of starvation?
Please . . .
Please click here for the Complete Coverage of Budget 2014 -15
'The finance minister must raise the tax exemption limit'

Photographs:
Reuters
Arup Chatterjee (below)
Government employee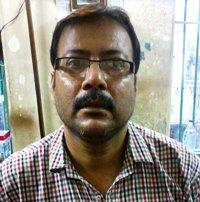 This year's budget is of great importance to us.
During the United Progressive Alliance government's regime, we had expected a substantial cut in our tax burden but that didn't happen.
Since the National Democratic Alliance government under Prime Minister Narendra Modi promised an economic turnaround, we, the middle class, are eagerly awaiting a tax cut.

As we did not receive any significant tax sop in the last two budgets, we look forward to some serious realignment in the Income Tax structure.

During his election campaign, Modi had hinted at taking some concrete steps in this regard.
Now, it's the time for him and his Cabinet of ministers to deliver.
I read somewhere that the tax exemption limit might be raised to Rs 300,000.
I would appeal to Finance Minister Arun Jaitley to hike it to Rs 500,000 in one shot.
The people of this country voted for a change and it's time they got something in return.
Please . . .
Please click here for the Complete Coverage of Budget 2014 -15
Photograph: Dipak Chakraborty/Rediff.com
'Can we have a parity in salaries, please?'

Photographs:
Reuters
Palash Das
Corporate employee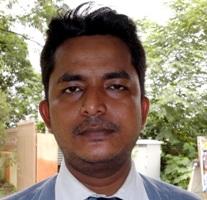 When I was a student, my parents insisted that I joined some professional training college to appear for central government jobs.
I did not pay heed to them.
Instead I joined a private firm, thinking that would be the best for me.
I do regret that decision.
For now, after after more than 12 years of service, the salary that I draw is one third of what a friend of mine gets from his job in a central government office.
He is much less qualified than me and puts in less hours at work daily.
It's frustrating and humiliating too.
In one of the largest democracies of the world, why should a government allow so much disparity in pay structures?
Can't the finance minister make some provisions in the Budget this year that would address the issue?
We hear that Prime Minister Narendra Modi worked at a tea stall in his early life.
Now that he is at the helm, can't he do something that would drastically improve the lives of the middle class?
We look forward to this Budget with a lot of hope.
We earnestly wish that the government doesn't disappoint us.
Please . . .
Please click here for the Complete Coverage of Budget 2014 -15
'Could you please check the inflation, Mr Jaitley?'

Image:
Job creation should be one of the top agendas for the finance minister in the Budget.
Photographs:
Reuters
Pradnya Shaligram (below with her daughter)
Private firm employee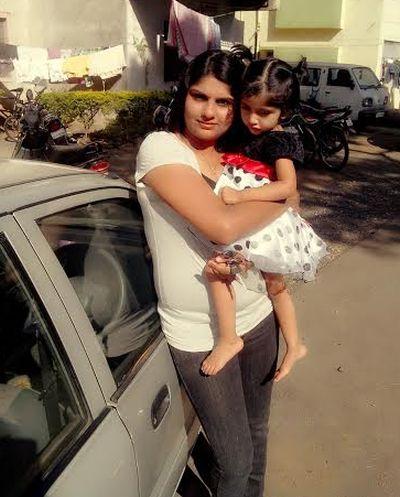 Daily expenses for me and and my family have gone up so much that I can't save anything for my child's education.
Rising cost of vegetables, electricity tariff, travel and other routine expenses are bothering me a lot.
I believe ache din won't be too far if finance minister Arun Jaitley who will be presenting the Budget on July 10, keeps in mind sentiment of the burgeoning middle-class.
If I were to compare prices with last year, there is almost a 40 per cent hike.
Can something be done to control food inflation?
I have been through a tough situation because of unavailability of jobs in the past two years.
I sincerely hope, finance minister opens up investments in most sectors so that fresh graduates and even mid-level professionals get good opportunities.
The government should announce special schemes or loans for women who want to become entrepreneurs.
This will throw up opportunities for middle class homemakers who may have kept aside aspirations of becoming an entrepreneur because of lack of funds.
Consumer goods are very expensive now, thanks to value-added and other indirect taxes.
These taxes should be removed.
Currently, one has to pay anything between 14-25 per cent on personal loans.
If the rate of interest is lowered to 8-9 per cent, salaried class will surely manage to lower their monthly expenses.
I hope that interest rates for National Savings Scheme, Public provident Fund and other such investment instrument are revised each quarter depending on the rate of inflation.
Please click here for the Complete Coverage of Budget 2014 -15