Centre, with states, to change methodology of calculating domestic power rates, set standards for consumer tariffs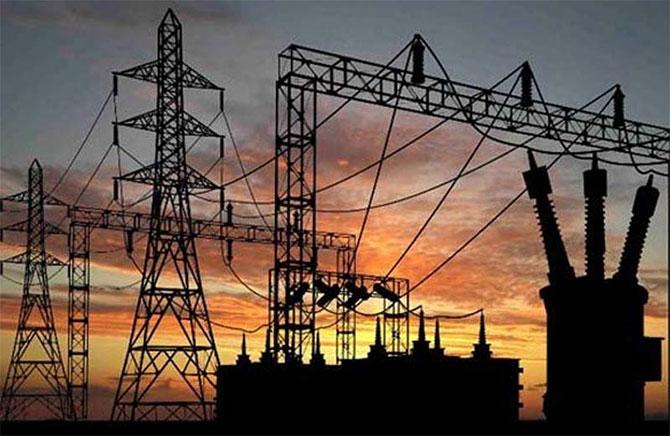 Electricity bills are set to go through a process of rationalisation, reflecting the cost of generating power and lessening the burden of the consumer.
The central government, along with the states and independent experts, is looking to change the methodology of calculating domestic power rates, set standards for consumer tariffs and optimise industry dues.
The first step is to swap the fixed and energy rates in the consumer bill. In an electricity bill, there are two components: The fixed rate, which forms close to 70 per cent of the tariffs, and the variable part, which is the energy charge.
For a power generator, the energy charge, or the cost of fuel, forms a major portion of the cost and the fixed one is minimal.
"The idea is to make tariffs reflective of the cost incurred by a generator to provide electricity to the consumers. There are more than 150 types of power slabs in the country. There is a dire need for tariff rationalization, so that the consumer pays for what he gets and the power generator gets paid for what he produces," said a senior power ministry official.
Since units that are more than 20 years old produce over 20,000 megawatt (Mw), the idea makes sense for leading generators such as NTPC.
"As generation units grow older and the fixed rate becomes nil (because of declining depreciation rates), a generator needs to be compensated for the increasing energy charge. But as tariff revision is not regular in discoms, power rates are not reflective of the changing dynamics of costs. Syncing tariffs with costs would bring down consumer rates," said a senior NTPC executive.
A government official said changes in the tariff structure would help industry, currently facing high power rates and cross-subsidy charges.
"Across all states, power rates for industry are very high. Industry then is forced to go for captive or group captive power production. This leaves distribution companies (discoms) with surplus power and prevents them from recovering dues from high-value customers," said an official.
Industry, on the other hand, prefers to set up captive plants or choose open access (buying from other states or utilities). To prevent this, states impose high cross-subsidy charges to subsidise power for economically weaker consumers.
In the past financial year, cross-subsidy charges went up in the range of 30-600 per cent in several states. West Bengal, Haryana, Bihar, Maharashtra and Karnataka are among the states charging more than Rs 6 a unit from industry.
"The need for tariff simplification and rationalisation has become critical now as utilities are dealing with surplus power and the exit of high-value customers due to cross-subsidies. At the same time, the government needs to look at streamlining captive rules and open access regulations to ensure it's a level playing field," said Sambitosh Mohapatra, partner (energy & utilities), PwC India.
As for discoms, the expert committee on tariffs has suggested that this would pave the way for them to recover what they supply.
"Discoms in all states have surplus power now or will have till 2022. Unless industrial demand increases, this surplus will go to waste. So if industrial demand is met at affordable rates, discoms wouldn't have to recover their costs from domestic users or through curtailing power supply," said an official.
State-owned discoms cumulatively have a debt of Rs 4 lakh crore as of August 2016 and 21 of them are going through restructuring under the Ujwal Discom Assurance Yojana. The scheme aims to clean the account books of the discoms and make them commercially and operationally efficient.
Through the tariff rationalisation process of the government, discoms can look at optimising costs and improving the revenue flow.
Photograph: PTI Photo