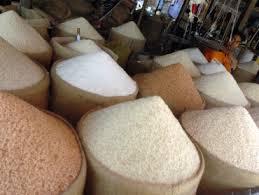 In an unprecedented move, the World Trade Organization will hold a 'Special General Council' meeting on November 26 to discuss India's demand for food security, as well as signing of the trade facilitation agreement.
This follows an understanding reached between India and the US on the food security issue.

WTO has decided to call a meeting of delegations from all member countries to seek their views on food stockpiling and whether or not India, and other developing countries, should be offered a 'Peace Clause' in perpetuity till a permanent solution to the issue is achieved.

"It is a Special General Council meeting, with only two items on the agenda -- the protocol of amendment for TFA and the public stockholding limit for food security purposes. This was inspired by the India-US breakthrough; other members need to be informed what is going on and brought on board," a top official who did not wish to be named told Business Standard.

If a broad consensus was achieved during this meeting, 'it is highly possible' that TFA would be signed and an understanding on the 'Peace Clause' for food stockpile be achieved when the General Council would formally meet on December 10 and 11, the official added.

It is learnt that the WTO Secretariat has already issued invitations for this 'special' meet to all 160 member countries.

TFA and public stockholding for food security are the main pillars of the Bali Package, signed during WTO's ninth ministerial conference in the Indonesian island resort in December last year.

India and the US recently reached an understanding that the US will support India's demand for a permanent 'Peace Clause' till the issue of providing farm subsidies under public stockholding programmes is settled. The 'Peace Clause' also gives India immunity from legal challenges on farm subsidies.
A permanent solution, though, will require an amendment to WTO's Agreement on Agriculture.

The India-US understanding, however, does not seem to have enthused farmers and civil societies, which believe India should have tried for a permanent solution, and not settled for a perpetual 'Peace Clause.'

"The US is playing such games because it needs TFA. No one will be able to bring them back to negotiate for a permanent solution after the trade agreement has been implemented.
"India is not playing its cards right in international negotiations.
"This was the time to bargain for a permanent solution on the food security issue.
"Once TFA comes into affect, no one can stop other countries from pointing fingers at us," said Devinder Sharma, a food and trade policy expert.

There also are concerns over the nature of deal struck between India and the US on the 'Peace Clause', as the countries availing of the provision would have to adhere to certain strict riders.
According to Ranja Sengupta of Third World Network, the government has not been forthcoming in negotiating the conditions required to be followed for using the so-called 'Peace Clause'.