For this it has entered into a tie up with First Book, a non-profit social enterprise.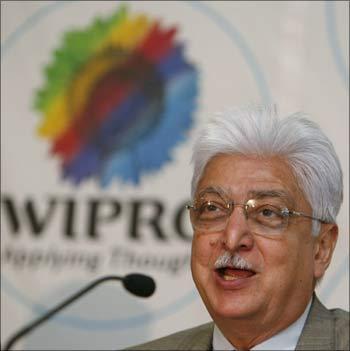 India's leading global IT company Wipro has said it will provide new books to tens of thousands of children in need across five cities in North America.
For this it has entered into a tie up with First Book, a non-profit social enterprise.
Wipro and First Book will distribute 35,000 books to educators and programme leaders in 2015, serving kids from low-income families in Jefferson City (Missouri), Atlanta, Houston, East Brunswick (New Jersey) and Edmonton in Canada, the company said on Thursday.
"The program is designed to help children and young people gain access to excellent reading material, such access is integral to good education," said Anurag Behar, chief sustainability officer, Wipro Limited.
Wipro offices across the US and Canada recently completed a fundraising effort to support local schools and programs as part of the annual Spirit of Wipro Run.
The funds raised by employees were matched by an equal contribution from Wipro.
"First Book is thrilled to begin a partnership with Wipro to bolster the heroic work of educators and program leaders with vital books and educational resources for the kids they serve," said Kyle Zimmer, president and CEO of First Book.
According to a recent Nasscom report, the philanthropic contributions of India-based IT services companies touch tens of thousands of American lives annually.
Indian IT firms also support their American communities by contributing to disaster relief, food banks, health organisations, and other programs benefiting those in need.
Major charitable programs supported by India-based IT companies in 2015 include a $5 million per year grant by Infosys for nonprofit organisations engaged in delivering services, research and advocacy; a $8 million commitment from Wipro to support fellowships for STEM education teachers; and a $35 million commitment from Tata Consultancy Services to Carnegie Mellon University in August for a new 40,000 square-foot technology building plus fellowships and scholarships for outstanding students.