The road ahead is not expected to be easy for one of India's best-loved brands.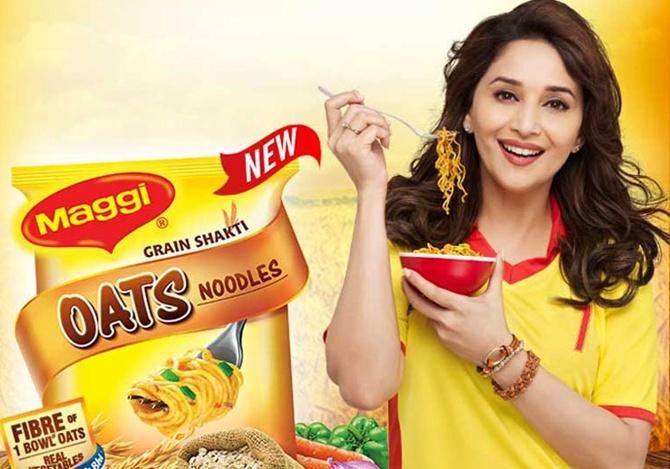 The question of Maggi's return has been on people's minds from the time it was banned two months ago in India, its largest market.

While the company's newly appointed Managing Director Suresh Narayanan had indicated on the first day of his taking over (August 1) that he was committed to getting Maggi back, at least for now that seems unlikely.
Nestlé will have to first satisfy the Bombay High Court that its product is safe. The court, in a ruling on Thursday, gave the company partial relief by ordering a retest, even as it lifted the ban on Maggi.

Nestlé predictably welcomed the move, saying it would comply.
The domestic instant noodle market has shrunk to a fraction of its size, since the Maggi ban. Ensuring it can make its way back to shop shelves will be Nestlé India's top priority, said analysts tracking the market.
"We see this development (court ruling) as a positive one for Nestlé. This comes after positive lab tests in many other countries.

However, the order today is conditional, based on lab reports. Much depends on what comes out of it," said Abneesh Roy, associate director, research, institutional equities, Edelweiss.
Prior to the ban, the instant noodle market in India stood at Rs 3,500 crore (Rs 35 billion), according to industry estimates, growing at 15 per cent per annum.

But, Rs 2,500 crore (Rs 25 billion) was straightaway wiped out. This is because Maggi noodles, which contributed 25-26 per cent to Nestlé India's Rs 9,800-crore (Rs 98 billion) top line prior to the ban, was of that size. Banning it meant the category shrunk by that amount.
The second and third-ranked brands were also impacted. Sales of ITC's Sunfeast Yippee noodles and Indo-Nissin Foods' Top Ramen noodles had suffered in the wake of the ban, market sources say.

Top Ramen announced June-end it was withdrawing from the market pending approval from the Food Safety & Standards Authority of India (FSSAI). It had a turnover of Rs 150 crore (Rs 1.5 billion), according to industry estimates.

ITC's Sunfeast Yippee has estimated annual turnover of Rs 400 crore (Rs 4 billion) and ranks second after Maggi in the pecking order of instant noodle brands in India. Top Ramen was third on this list. It is important to note here that instant noodles as a category came under regulatory scanner post the Maggi row.
States such as Tamil Nadu banned the manufacture and sale of not only Maggi Noodles, but also brands such as Wai Wai Xpress Noodles, Reliance Select Instant Noodles and Smith and Jones Chicken Masala Noodles for three months in June.

While samples of Top Ramen tested positive for lead in samples taken from Daman and tested in Gujarat. ITC's Sunfeast Yippee, in the interim, was banned in Gujarat in July, prompting the company to indicate it was neither informed nor allowed to present its matter on the issue.
An executive from a top consumer goods company said, "Winning back consumers is not easy once your brand equity takes a hit. FY16 in my view will be a washout for Nestlé. The company will have to work hard to win back trust."
On August 1, Narayanan had said he would look to rebuild Maggi block-by-block. The company, according to insiders, has quietly put a blue-print in place, which involves a packaging overhaul to mark a complete break from the past.

The company may also change its labelling on the pack to ensure it does not breach food safety norms. Labels such as 'No added MSG' could be removed from new packs, persons in the know said.