Experts view this as a case of "failed experiment" in succession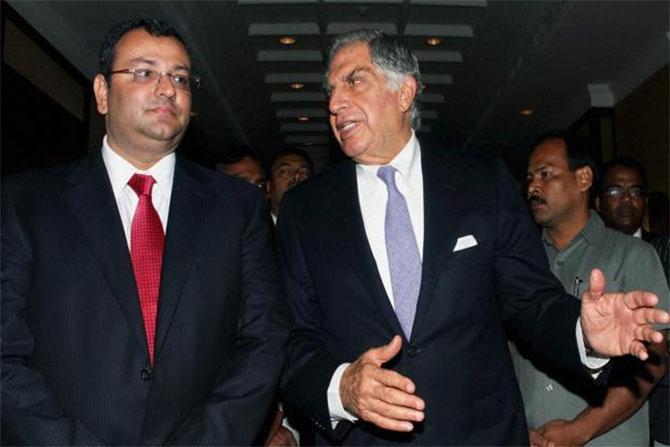 Going back to an insider with little experience probably backfired for the salt-to-steel Tata group. Four years after he took over as the chief of Tata Sons, the holding company of the Tata group, Cyrus Mistry had to say ta-ta to the chairman's office on Monday.
Proxy advisory firms view this as a case of "failed experiment" in succession. "Obviously, it is an experiment in succession that did not work. The reasons are still unclear. They had taken years to zero in on Mistry after an international search. And, this new group has only four months (to choose a new chairman)," said Shriram Subramanian, founder, Ingovern Research Services.
According to Subramanian, the continuous stress the group companies had gone through could have triggered the move, unless there is something more serious. "His (Mistry's) experience in handling such a diversified group with numerous entities was doubtful. He was parachuted into running multiple entities. He should have been groomed," he added.
J N Gupta of Stakeholders Empowerment Services said: "Such a sudden change is unheard of in the history of the Tata group. The reason for such a move is unknown. And, this unknown worries us."
Gupta said as a good governance practice, Tatas should explain the circumstances and reasons for the decision. Experts also wondered if the decision would lead to or was the result of dynamics between the Tatas and the Mistry family.
Although Mistry has stepped down, his father Pallonji Shapoorji Mistry remains the single-largest individual shareholder in Tata Sons.
"Cyrus Mistry resigns as Chairman, Tata Sons. @RNTata2000 back. An experiment in succession that failed at the Tatas? Leadership vacuum?" Ingovern tweeted soon after the decision.
Welspun acquisition
People in the know said it was building up. The latest trigger was Tata Power's acquisition of Welspun Renewables' solar and power assets - the deal went through without consultation with the Tata Sons board, according to a source.
In fact, the process of consultation and getting approvals from a Tata Trusts committee for issues related to the group resulted in tension on several occasions, another source said.
Tata Sons is controlled by Tata Trusts, which formed a committee with Tata Sons board member and Bain Capital Managing Director Amit Chandra, Managing Trustee of the Sir Dorabji Tata Trust R Venkataramanan (Venkat), Trustee Noshir Soonawala and Tata as members.
The tension between Tata and Mistry over bringing group issues to this committee may have been another hurdle that could not be removed.
Tata Steel
Tata was unhappy with Mistry's decision to shut down or sell the group's UK steel business. He, rather,He wanted the group to turn around the loss-making business.
Management
The recent controversy over NTT Docomo, the Japanese telecom service provider and erstwhile partner of Tata Telecommunications, that moved courts over an exit clause in the deal, could have been a point of tussle too between Tata and Mistry.
Vision missing?
However, sources said the real issue was that Tata felt Mistry may not be the best bet for the group in the long-term and that there was hardly any forward movement under his leadership.
The vision was missing, as a source described it. But questions are being raised on this assessment by a board that has at least three members – Ajay Piramal, Venu Srinivasan and Amit Chandra – who were appointed just a few months ago.
The appointments were seen as a move to tighten the grip of Tata Trusts over the Tata Sons board chaired by Mistry.
Sources said Mistry was not even consulted on these appointments, reflecting the simmering discontent between Tata Trusts and the chairman.
Earliest sign
A media report suggests, the earliest signs of strain between Tata and Mistry were evident when he sacked Indian Hotels managing director Raymond Bickson in 2014.
Bickson, perceived to be close to Tata , was replaced with Hyatt veteran Rakesh Sarna. Matters worsened when Mistry continued with Sarna despite alleged complaints against him.
Additional inputs: Nivedita Mookerji in New Delhi & Agencies.

Photograph: PTI Photo.