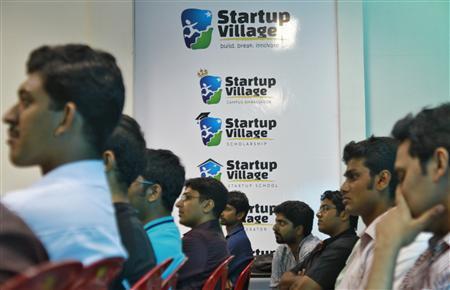 In a reversal of early trend, employees are no more finding start-ups attractive with nearly 88 per cent of staff saying they are ready to leave their current jobs in new ventures if offered opportunities in larger and more established companies, says a survey.
According to a JobBuzz survey, the employer rating platform from TimesJobs.com, 88 per cent of professionals working in different startups want to switch to larger companies.
Only 12 per cent respondents felt content with their current startup work profiles.
The best of the best talents once eagerly joined startups, but after a year or so, a majority of professionals seem desperate to leave for more established players.
"The recent spate of retrenchments have deeply affected the very important and high-engagement sense of ownership and belonging that young professionals felt when they joined these start-ups," TimesJobs.com chief operating officer Vivek Madhukar said.
The survey findings seem to point towards an impending attrition problem that start-ups could face in the near future as they seek to scale.
"The start-ups need to have a relook at their hiring strategy so they pick people who share the vision of the founders and feel themselves part of the company's growth story," Madhukar added.
Asked why they were thinking of quitting their startup jobs, 43 per cent felt they would be able to draw higher salaries in established companies.
But a significant 30 per cent said it was due to the nature of their jobs in startups as they were unable to maintain work-life balance.
Only 15 per cent survey respondents admitted that they wanted to switch to an established company to seek better job security.
Over 750 professionals working in different new ventures across the start-up hotbeds of Delhi, Bengaluru, Hyderabad, Mumbai, Pune, Gurgaon, Delhi and Noida took part in the survey.
The image is used for representational purpose only