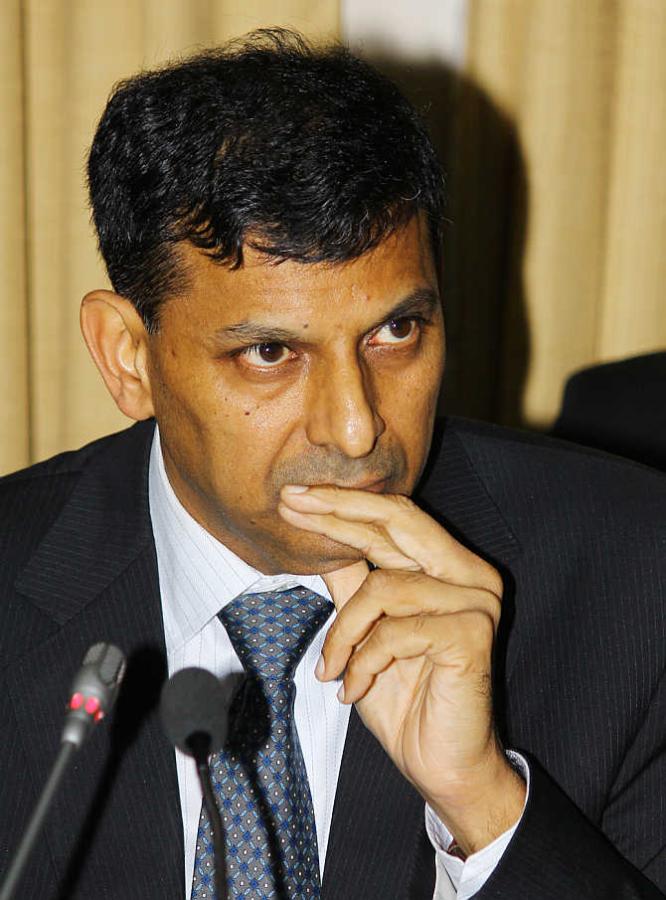 Weak corporate balance sheets need monitoring, says Reserve Bank's Financial Stability Report

Reserve Bank of India Governor Raghuram Rajan has called for closer monitoring of the threat to banks from weakening corporate performance and debt-servicing capabilities of leveraged business groups.
"Corporate sector vulnerabilities and the impact of their weak balance sheets on the financial system need closer monitoring," Rajan said, in his foreword to the Financial Stability Report released on Wednesday by RBI on behalf of the Financial Stability Development Council.
India Inc's overall ability to repay debt, as measured by earnings relative to interest owed, improved in the months to September, but the report warned bad debt was becoming more concentrated among large, highly-leveraged borrowers.
The proportion of bad loans held by large borrowers rose to 87.4 per cent in September 2015, from 78.2 per cent in March.
"One of the possible inferences. . . could be that banks extended disproportionately high levels of credit to corporate entities/promoters who had much less 'skin in the game' during the boom period," said the report.
It also said capital expenditure, which had risen sharply, was declining despite rising debt.
This is because corporate profitability has declined and consequently companies' debt-servicing capabilities.
Capex by Indian companies in 2014-15 was at a five-year low of Rs 2.76 lakh crore (Rs 2.76 trillion).
As of June, five sectors -- mining, iron and steel, textiles, infrastructure and aviation -- accounted for 24.2 per cent of advances from India's banks, but 53 per cent of stressed debt, the report said.
Gross non-performing assets of scheduled commercial banks, as a percentage of loans, rose to 5.1 per cent in September 2015, from 4.6 per cent in March.
Overall stressed debt -- which includes restructured loans -- went up to 11.3 per cent from 11.1 per cent. Public sector banks saw stressed assets at 14.1 per cent of their total loans.
Under the baseline scenario tested for the report, overall non-performing loans will rise to 5.4 per cent by September 2016, before improving.
Under a severe stress scenario -- if the economy worsens -- bad loans could deteriorate to 6.9 per cent by March 2017.
A report by India Ratings in September had said the large number of companies that were struggling with high leverage, low cash generation and challenges in accessing capital would drag down capex growth over the next two to three years.
This is not the first time Rajan has warned about problems arising from high corporate debt.
Earlier, too, he had said large wilful defaulters should be recognised as freeloaders and should not be lionised as industry captains.
"The banking stability indicator shows risks increased since the publication of the previous FSR (in June).
The factors contributing towards increase in risk during the current half-year are deteriorating asset quality, lower soundness and sluggish profitability," said the report.
"While the benign outlook for oil prices carries the risk of complacency, especially for countries prone to twin deficits, the structural changes/innovations in financial markets that are apparently pushed through in the name of 'enhancing liquidity' could have implications for financial stability in the light of recent 'flash' crashes," the report said.
The report also raised concerns over volatility in global financial and commodities markets.
Uncertainty related to the US Federal Reserve's interest rate hike has roiled India and other emerging markets even as markets cheered when the actual hike occurred. The report observed global markets were increasingly nervous and central banks, too, were not sure about their course of action.
It also warned against becoming complacent about benign oil prices.
Projection of system level GNPA ratios
All signs point to rising stress on bank books
Share of large firms in bad loans going up
Loans to infrastructure, steel, construction pose risk
Banks resilient to withstand shocks backed by capital
Image: Raghuram Rajan addresses a press conference at the Reserve Bank of India headquarters in Mumbai on Wednesday, soon after taking over from D Subbarao Photograph: Hitesh Harisinghani/Rediff.com