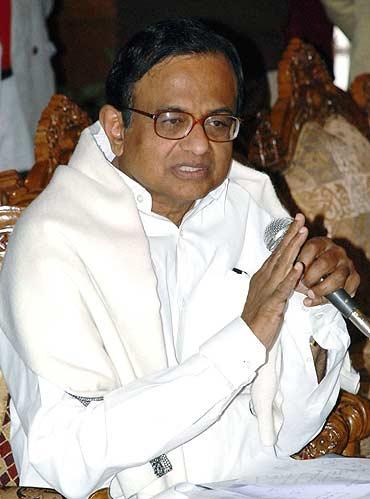 Former union finance minister P Chidambaram on Saturday criticised Prime Minister Narendra Modi and the Bharatiya Janata Party for continuing to be in campaign mode and not coming out with any concrete policies for the revival of the economy.

''Time has come to ask what Modi has delivered in 140 days.

"What are the new initiatives.

"Some of the apparent new decisions are nothing but continuation of the old policies including Jan Dhan scheme or Swachh Bharat Yojana.

"I have no complaint that they are continuing the United Progressive Alliance government's programmes.

"I welcome new emphasis but the fact is these are old programmes continued.

Where is the new policy initiative for steel, coal mining, infrastructure, road, shipping and aviation,'' Chidambaram said.

''What are the steps you are taking? I do not think that you are blank but please spell it out to revive the economy.

"On Friday in Washington, Reserve Bank of India Governor Raghuram Rajan said in the second quarter he expected things to go worse.

"It is very unfortunate. Why are things going worse when you are in power? What steps are you taking to counter that?''

The former finance minister, who was in Mumbai to address Congress party's poll rallies, said, ''Europe is in recession, US unemployment is still at six per cent.

"What is the government doing to tackle these issues?'' he added.

Chidambaram said despite all such issues the United Progressive Alliance government had taken steps that helped India gross domestic product to grow at five per cent.

''China's growth rate has slipped to 7.5 per cent from nine to 10 per cent. India witnessed its highest growth during 2004 and 2009 but later declined. We are not running away,'' he added.

''The first quarter of 2014-15, we got 5.7 per cent growth rate.

"But after that, specially after May 26 what we want to ask: Is your foot on the accelerator at all?'' he asked.

Further, Chidambaram took a swipe against Modi government on bringing back black money in 100 days.

''Modi had said in 100 days black money will be brought back. When is the first day to count 100 days from May 26 or from October 11?'' he asked.

He criticized Modi government for its track record on good governance.

''How does it good governance when dozens of organizations are head less and member less.

"What is the substitute for Planning Commission which has been abolished.

"There has been not constitution of Prime Minister's Economic Advisory Council or appointment of chief economic advisor or Finance Minister's advisors. Where are the economic thinkers.

"From where economic thinking is coming from.

"Besides, the posts of chief vigilance commission and chief information commissioner are lying vacant and the government has not yet framed Lok Ayukta rules,'' he observed.

On anti corruption, the UPA government had passed few bills and six bill are still pending.

However, Chidambaram said the government has not reveal its plan in this regard.
Image: P Chidambaram; Photograph: Reuters