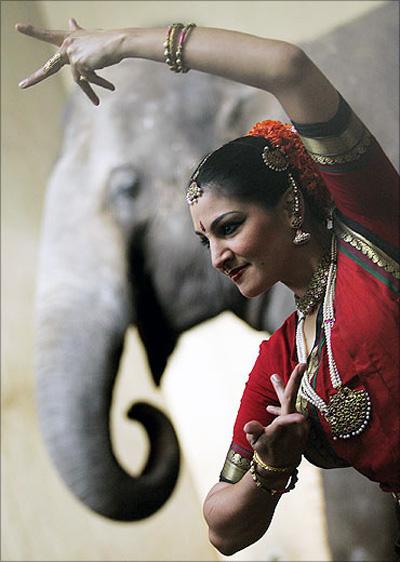 They now believe their money will be repaid after completion of the tenure of the instruments they have invested in, says Anup Roy.

The central government and regulators have stepped up engagement with foreign investors in order to enable home companies to raise funds from the international market, said senior executives of the London Stock Exchange.

According to Darko Hajdukovic, head of analytics, funds and fixed income, and Lillian Georgopoulou, fixed income product specialist of the exchange, investors have started trusting the India story.
They now believe their money will be repaid after completion of the tenure of the instruments they have invested in.
The duo is in India on a roadshow, meeting representatives of companies to get them to raise money through LSE. International issuance comes cheaper by 15-20 basis points over the onshore market and, therefore, it makes sense for Indian companies to tap the overseas investor base, they said.

"It's very important for investors to understand the India story. In programmes organised at LSE, Indian ministers communicated their vision but also took feedback and listened to the comments and suggestions of investors. I think this continuous dialogue has been instrumental in shaping this market, particularly the masala bonds (issued outside India but denominated in rupees) market," said Georgopoulou.

The Reserve Bank of India and Securities & Exchange Board of India had also, he said, been doing public consultation and listening to investor feedback. Some liberalisation had resulted.

"These are all very encouraging signs of a stable economy, of a government that is sticking to its agenda. All these things are very encouraging for global investors to come and invest in India," said Hajdukovic.
Indian companies have issued 15 masala bonds, raising $2.21 billion equivalent in rupees. Of these, 11 are from International Finance Corp, raising $1.09 bn equivalent, three from Indian companies ($1.05 bn) and one from a Canadian firm ($74 mn).
"Given the low rate environment, international investors are looking for yield at the moment. The attraction of the rupee, as it stands now, is the very credible government reforms," said Georgopoulou.
She added, "Investors now have confidence in both the country and the currency. The rupee, in the past, had been quite a volatile currency. With the credible government reforms of the Modi administration, investors have got the confidence to invest even longer term in India."

Rupee bond issuances used to be in the one to two-year segment, she said. Now, there is a 15-year bond as well. "This shows the investors have confidence in the India story, not only that they will get a yield but they believe they will get repaid and the currency will remain stable."

By issuing the bonds in different tenures, investors are now getting a ready yield curve, which should further the investments in Indian bonds, said Hajdukovic.
"It's a new market but a growing market. The issuers have justified the investors' expectation and so we expect the market to continue to grow."
By tapping the LSE, he promised, Indian issuers could easily get a "very efficient and cost-effective process of listing," with investors from all over the world queuing to buy the papers.
But, the market is yet to mature fully and would require higher rated firms to issue more before lower rated ones could crowd in.
"This is the natural path when a country tries to globalise its currency. You can draw a parallel with China. In London, what we saw was the largest Chinese banks doing renminbi bond issuances and then smaller corporates came," said Georgopoulou.
Photograph: Hannibal Hanschke/Reuters