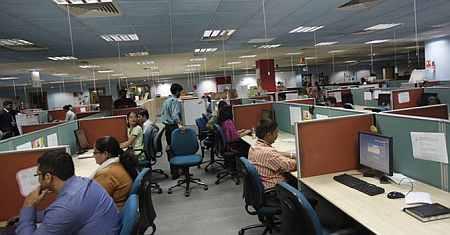 G
erman software company SAP will hire 1,600 people in India in 2016, its largest recruitment drive in the country.
This is not a big number against hiring by Indian information technology services companies but SAP has an engineering staff count here of 6,500.
As hiring by IT services companies slows because of automation and onshore recruitment, global technology companies are ramping up their engineering and research presence in the country. Google, Microsoft, Oracle and Cisco are hiring engineers in India.
"Over 10 years, SAP Labs in India has become the second biggest R&D hub for the company," said Dilipkumar Khandelwal, managing director.
Of the 1,600 people SAP wants to hire this year, 600 will be fresh campus recruits from 60 engineering colleges. Last year, the company hired 1,200 engineers.
"Google is looking at hiring people for Bengaluru and Hyderabad.
"We will build a huge new campus in Hyderabad," said Sundar Pichai during his maiden visit to India last December, after taking over as Google's chief executive officer.
Microsoft is on the lookout for about a million square foot office space in Bengaluru to house 7,000 employees.
Its India-born chief executive officer, Satya Nadella, is keen on tapping local engineering talent as the company makes inroads in the Indian market.
Oracle in February announced it would invest $400 million to build a 2.8 million sq ft campus here, the company's largest outside its headquarters.
It will accommodate over 11,000 employees.
India provides Oracle its second largest employee base, with 40,000 staff and 2,000 job openings.
"All these companies are undergoing transformation," said Anand Subramaniam, engagement manager and project lead at consulting firm Zinnov.
"India can play a leading role because there is a large base of talent. While being bolstered by the cost perspective, India also has the scale and the skill sets," he added.
India has also emerged as a favoured location for captive technology units of companies like Walmart, Lowes and Daimler.
RESOURCE POOL
WHY GLOBAL TECH FIRMS WANT INDIANS?
Shortage of STEM (science, tech, engineering and maths) graduates in the US
Easy availability of such talents in India, cost-effective
Access to pool of talents in Indian tech varsities
Craze to hire millennials seen as early adopters and identifiers of change
INDIA R&D IN FOCUS BY GLOBAL TECH FIRMS
SAP plans to hire 1,600 more for India R&D in CY16, highest for firm in a single year so far; expands Bengaluru campus
Oracle has committed $400 mn for R&D centre
Google plans to hire more engg staff in Hyderabad, Bengaluru
Microsoft plans to expand in country
The image is used for representational purpose only. Photograph: Reuters