Despite Nirav Modi 'win', in the last five years, India managed to bring only about 20 fugitive offenders.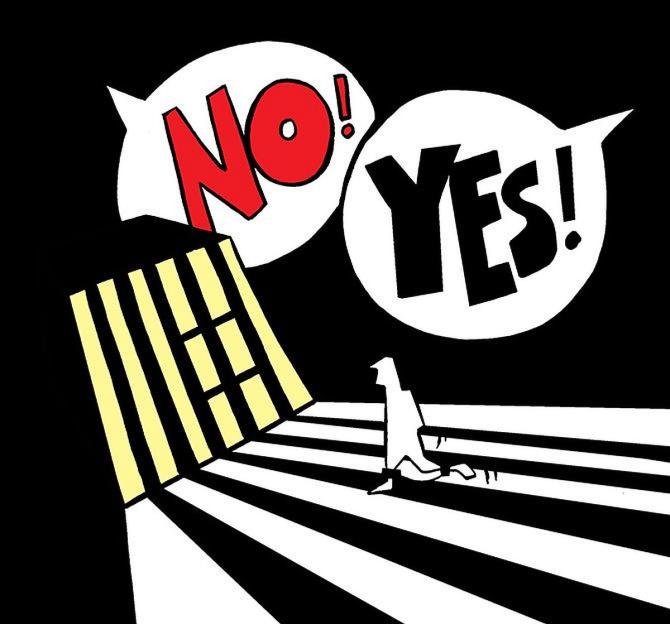 Even as the government is moving closer to seek custody of fugitive offender Nirav Modi from the UK, its success rate in extraditing fugitives has been low due to the complex diplomatic process.
In the last five years, India managed to bring only about 20 fugitive offenders including AgustaWestland deal middleman Christian Michel James, and is strongly pursuing extradition cases of liquor baron Vijay Mallya and jeweller Mehul Choksi.
Mehul Choksi
Wanted in connection with India's biggest banking fraud of $1.8 billion at Punjab National Bank (along with Nirav Modi).
India is trying to bring him back from Antigua.
Vijay Mallya
Fled from the country in March 2016 after loan default of around Rs 9,000 crore.
He remains on bail owing to a separate secret legal process in the UK.
Sanjay Bhandari
The extradition case of the arms dealer, accused of possessing undisclosed properties in foreign countries, is scheduled for hearing in April.
At least 65 more fugitives are on the extradition list including Sunny Kalra, Sanjay Kalra, Jatin Mehta, Umesh Parekh, Neeshal Modi, Sabya Seth, Rajiv Goyal, Alka Goyal, Lalit Modi and Sandesara brothers among others.
Sanjeev Chawla: One of the prime accused in the Hansie-gate scandal extradited to India from the UK 20 years after the scandal rocked the cricket universe.
Rajeev Saxena: AgustaWestland chopper deal co-accused extradited from the UAE end of January along with corporate lobbyist Deepak Talwar.
Christian Michel James: A British national, he was extradited from the UAE in December 2018 in a case of cheating and criminal conspiracy for his role as middleman in AgustraWestland case.
Mohammed Yahya and Vinay Mittal: Involved in cases of cheating, forgery and criminal conspiracy, were extradited from Indonesia in 2018.
Mansoor/Farooq Takla: Extradited from the UAE in March 2018 over terrorism charges.
Abubakr Kadir Lonut Alexandru: Extradited from Singapore in September 2017 in job scam racket case.
Legal options before Nirav: UK magistrates' court ruling in Nirav Modi's matter is not a final verdict on extradition.
Both Nirav Modi and the prosecution will have the option of challenging the ruling in a UK high court.
He was arrested on an extradition warrant on March 19, 2019.