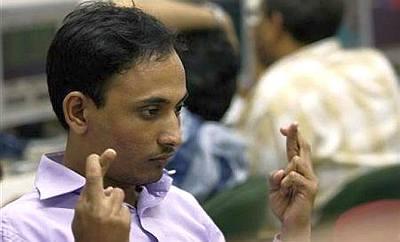 Stocks of ICICI Bank, Axis Bank, State Bank of India, Bank of Baroda and HDFC Bank are among the top banking picks of analysts for 2017.
A decline in cost of funds and treasury gains are expected to help stabilise their net interest margins, analysts tell Hamsini Karthik.
Despite the Reserve Bank of India spelling out a weak outlook for banks in its recently published Financial Stability Report, market experts continue to repose faith in banking stocks. The recent correction adds support to their belief.
While some of the front-line non-banking financial company (NBFC) stocks such as HDFC, Bharat Financial Inclusion, Shriram Transport Finance and Bajaj Finance have corrected by 9-28 per cent since November 8 -- when the central government announced demonetisation -- ICICI Bank and HDFC Bank have corrected by 3-10 per cent and State Bank of India (SBI) has lost less than one per cent.
Following the correction, experts believe that after two successive years of dominance by NBFC stocks, investor preference will once again shift back to banking stocks in 2017.
There has been a surge in deposits, an overall decline in cost of funds, and treasury gains are expected to boost an otherwise-dull December quarter. These factors are expected to help net interest margins stabilise in the near-term. Analysts also believe that with a reasonable amount of asset quality pressures baked in the price of banking stocks, there won't be much incremental pressures due to the ongoing asset quality review.
As with NBFCs, Siddharth Purohit of Angel Broking feels that more clarity is required to gauge the situation. "Growth rate will certainly moderate for NBFCs going forward, though at this juncture it is tough to exactly quantify the pain," he adds.
Nilesh Shah, managing director and CEO of Envision Capital, feels the coming year will discover the weak links within NBFCs. "While 2017 will be an easy environment for lending, it will put the risk management systems of all NBFCs under test." For this reason, he feels that retail-oriented banks in particular might be safer bets for investors in 2017.
Anand Radhakrishnan, chief investment officer (equity) at Franklin Templeton Investments India, also feels that it may be prudent to exercise caution on NBFC stocks at this juncture. "After a burst of action in the NBFC space, the sector requires some monitoring now."
From valuations perspective, the recent correction tilts the balance in favour of banking stocks that are trading at an average 1.8 times book value (top five-six banks) versus 2.4 times for NBFCs.
"Most NBFCs were trading at a premium to even best quality banks in expectation of high growth. Now, growth is capped for NBFCs," says Santosh Singh, head of research at Haitong Securities.
Stocks such as ICICI Bank, Axis Bank, State Bank of India, Bank of Baroda and HDFC Bank are among the top banking picks of analysts for 2017.
Image used for representational purposes only. Photograph: Reuters.