The government, however, amended the laws with retrospective effect to undo the judgment and claim taxes.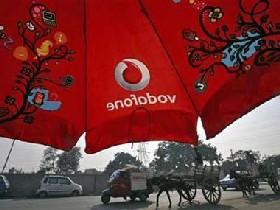 The government and Vodafone are getting closer to settling their eight-year tax spat over the 2007 Hutch-Vodafone cross-border deal.
The British telecom major, which had sought arbitration under the Indo-UK bilateral investment protection treaty in June, has formally approached the finance ministry for conciliation.

In a series of tweets on Wednesday, Revenue Secretary Hashmukh Adia said, "Vodafone has in a written communication expressed its desire to go for conciliation for its tax disputes with India" and the government held a preliminary meeting to explore the terms of reference of such conciliation on October 10.
He, however, was quick to add that more follow-up meetings would be held for finalisation of the terms.

Sources familiar with the developments said in their meeting with Vodafone's global chief executive Vittorio Colao last month, finance ministry officials had told him the government could look at waiving the penalty and interest component, if the firm is willing to pay the principal outstanding tax of about Rs 8,000 crore (Rs 80 billion) of the total disputed amount of about Rs 20,000 crore (Rs 200 billion).

A spokesperson from London did not want to share specific enquiries by Business Standard, but said the company has always made clear its openness to discuss the possibility of settlement, but the content of any discussions with the Indian government would remain confidential.

The Supreme Court had ruled in Vodafone's favour in 2012, saying it was not liable to pay tax over the acquisition of assets in India from Hutchison.
The government, however, amended the laws with retrospective effect to undo the judgment and claim taxes.

CASE HISTORY
Sept 2007: Vodafone International BV slapped with $2-billion income tax demand
Jan 2012: SC says transaction carried outside India cannot be taxed, sets aside I-T dept's claim
Feb 2012: I-T department slaps Rs 3,100-crore tax notice on Vodafone India
Mar 2012: Pranab Mukherjee (then FM) proposes to amend I-T Act to retrospectively tax foreign transactions
Sept 2013: Bombay HC dismisses Vodafone's petition, refers it back to tax tribunal
Oct 2014: Bombay HC strikes down Rs 3,100-crore tax demand in Vodafone India
Dec 2014: Tribunal says Vodafone liable for tax payments
Sep 2015: HC sets aside tribunal order on Vodafone tax notice
Oct 2015: Bombay HC rules in favour of Vodafone in transfer pricing case of call centre business