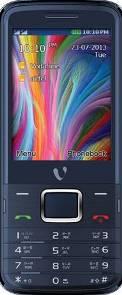 Videocon Telecom, the operator of mobile phone services in four circles, on Thursday announced a special tariff voucher offering a 50 per cent cut in outgoing roaming call rates.
Videocon Telecom consumers will have to buy the special tariff voucher to make outgoing local calls at 50 paise per minute instead of Re 1 per minute while roaming across the country. Each voucher costs Rs 45 and is valid for two weeks.
"Conventionally, benefit of tariff cutters or special tariff vouchers is only given in the home network, and no operator has extended this kind of benefit with 50 per cent straight drop to their customers while roaming," Videocon Telecom CEO and Director Arvind Bali said in a statement.
Outgoing STD call rates during roaming will be halved to 75 paise per minute from Rs 1.50 per minute. In addition, the voucher entitles customers to 20 minutes of free incoming calls a day for two weeks.
The company has operations in Punjab, Haryana, Gujarat and Madhya Pradesh.