Vodafone-Idea is working on a multi-pronged strategy to begin its long journey to get back in the game but much hinges on how much money it can raise following the government's decision to go for equity conversion last week.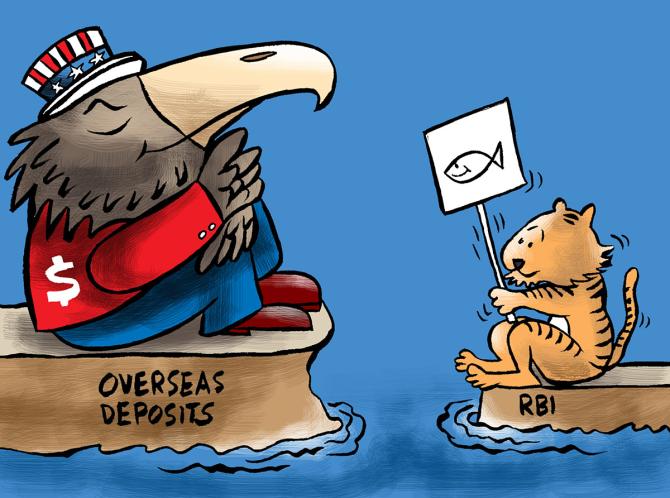 Based on discussions with sources aware of the company developments and with vendors, VIL's immediate plan is to invest in increasing 4G coverage to the level of its competitors.
Currently, it covers a 1 billion population with 4G while its competitors cover 1.2 billion people.
VIL needs to reach 200 million additional potential customers.
A VIL spokesperson declined to comment on its plans.
The second key area is to increase its 4G subscriber base by enhancing its network capacity.
This is important for ensuring the upgradation of its low Average Revenue Per User (ARPU) 2G customers to the higher ARPU 4G and 3G customers.
Around 51 per cent of its 231 million subscribers are currently on 4G; the bulk are on 2G or 3G.
More importantly, it has nearly 100 million non-data 2G customers and a large rural customer base.
In contrast, 100 per cent of Jio's customers are on 4G.
As for Bharti Airtel which has stopped 3G services, it already has 61.8 per cent of its customers on 4G and these customers pay more for the service than 2G customers.
This is one of the major reasons why VIL's ARPU is the lowest, at Rs 131 compared to Jio's Rs 177 and Bharti Airtel's Rs 190.
The plan requires fresh investments in the network.
According to vendors, last year VIL floated RFPs for both 4G as well as 5G equipment but no deals have been closed in either.
"We believe from our talks that its focus will be on enhancing the 4G network and transportation to support it which means fiberisation of towers and the use of the E band," said a senior executive in one of the vendor companies.
VIL also has outstanding dues to vendors.
Vendors say they expect these dues to be partly paid or renegotiated.
While VIL has bought limited 5G spectrum, it is clearly going slow on its plans for a 5G roll out.
It believes that, with no killer monetisable application, it has breathing space.
Experts say it could obviously use the more efficient 5G spectrum (because it has high bandwidth, its cost per GB is lower than using 4G spectrum) to build enhanced capacity to support 4G if it so wished.
Government officials say that the conversion of equity is not related to VIL's commitment to roll out 5G though some analysts say VIL might make a tactical play by offering the service in select cities where it has a large post-paid customer base.
A vendor points out that it is highly unlikely that the company would allow high post-paid customers to port out to the competition because it does not have 5G services.
A tariff hike seems inevitable. VIL has publicly stated that it is needed to push up its ARPUs quickly.
Given that Bharti Airtel has hiked the entry level tariff in nine circles by effectively 57 per cent from Rs 99 to Rs 150 without much impact on its subscriber base, it is a no brainer for VIL to go for it.
VIL is also expected to push its digital strategy.
The plan is to tie up with the top two or three players in key digital platforms categories including music, health , fitness, movies, gaming and ad platforms for advertisers and integrate them with VIL through its flagship app Vi.
The plan offers a substantial monetization opportunity.
All these aspects of VIL's strategy depend on how much money it will be able to raise.
According to Goldman Sachs estimates, the company will have a cash shortfall of over Rs 6400 crore by September 2023 at the current EBIDTA run rate.
For VIL to be competitive, it requires large investments combined with tariff increases for its EBITDA to rise 5.5 x times and for its ARPUs to go up by 2.4 x ( Rs 356).
Earlier, VIL had said that an additional raise of Rs 20,000 crore in a combination of debt and equity could be enough but its still elevated net debt to EBITDA of 21 X will not make it easy to get loans.
The key will be how much the Birlas are able to pump in equity on their own or with partners.
Analysts say Rs 40,000 crore is needed if VIL wants to be back in the game.