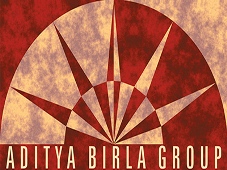 The $29-billion Aditya Birla Group is set to join the race to buy Australian coal mining company Whitehaven Coal.

Three independent people with knowledge of the talks said the group had been selected in the first round and was now likely to make a formal bid.

The bid will allow the group -- which has interests in sectors as varied as metals, telecom and financial services -- to conduct a detailed due diligence of the Sydney-based company, which is listed on the Australian Securities Exchange.

Close to 20 players -- including the Anil Dhirubhai Ambani Group and consortia of Korea Resources Corporation and Daewoo and China's Shenhua Energy and Yanzhou Coal -- are believed to be interested in the company.

Only half of them are likely to be selected for the formal bid-level discussions starting next month.

Most analysts are surprised at the move, as the Aditya Birla Group is yet to firm up its plan to re-enter the power sector.

But at a time when global coal prices are rising due to shortages, acquiring coal assets has become a strategic option for trading purposes as well.

Whitehaven mines metallurgical and high-grade thermal coal and sells to global steel, power and metallurgical industries.

Whitehaven had asked Goldman Sachs to run the sale process, which started in October last year.

The promoters, with related entities, hold 85 per cent in the company.

Whitehaven's market capitalisation is $3.2 billion.

However, it is not clear which arm of the Aditya Birla group will bid. Essel Mining & Industries, a closely-held group company that at times doubles up as a group holding company, has interests in iron ore mining and ferro alloys.

It is believed that coal from Whitehaven can also meet the requirements of group companies Hindalco and Ultratech Cement.

"The bid date is April 1. The group
is formalising the plan. It is too early to say who will bid and how money will be arranged," a source said on condition of anonymity.
Sources, however, said that given the size of the asset, it was possible the group was exploring the trading option.
This is because the requirement of Hindalco and Ultratech may not be as large as Whitehaven's production.
The group spokesperson did not comment ahead of Hindalco's quarterly results.
Whitehaven has interests in tenements covering 427 sq km in New South Wales.
The company also operates a coal handling and preparation plant and a rail loader.
Whitehaven has four open-cut coal mines -- Rocglen, Sunnyside, Tarrawonga and Werris Creek -- which produce around 1.5 million tonnes a year.
The Canyon mine is undergoing maintenance and has not produced since July 2009. Another coal mine, Narrabri North, was supposed to start producing in 2010, but did not.
The company also has 11 per cent stake in the Newcastle Coal Infrastructure Group, which is developing a coal export terminal at Port of Newcastle.
Thermal coal prices have been rising for the last six-eight months.
The thermal coal from Indonesia is being quoted at $130 per tonne in the spot market.
Increased imports from Indian power companies are one reason for rising thermal coal prices.
"The production of Coal India has been flat this year. So, there has been a lot of demand from Indian power companies," said Debashish Mishra, senior director, Deloitte Touche Tomatsu.
Since coal properties are in demand, there is a mad rush for any available resource.
In Australia alone, in the recent past, a host of Indian companies such as Adani Power and Lanco have bought coal mines.
With contributions from Shubhashish & Katya Naidu