The FM should quietly get the oil companies to offload the shares in the market and pocket the gains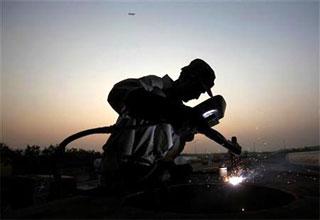 In March, the United Progressive Alliance (UPA) government did a smart thing. Or, so it appears in hindsight. After its multiple attempts to evince interest among investors for the shares of Indian Oil Corporation (IOC) failed amid internal protests against selling those cheap, it revived an old ghost called cross-holding.

Accordingly, the 10 per cent stake in the refiner, which the Cabinet had cleared for divestment, was placed with its cash-rich sister concerns Oil and Natural Gas Corp (ONGC) and Oil India Ltd (OIL). The 242 million shares, split equally between the two buyers, fetched the government Rs 5,340 crore (Rs 53.4 billion) at Rs 220 a share.

Today, a broader market rally and sector-specific sweeteners such as weak crude oil prices and diesel deregulation have taken the IOC stock to Rs 355 - up 60 per cent from the deal price. At a point, it had even touched Rs 400.

The market cap of IOC today is Rs 86,666 crore (Rs 866.66 billion). The 10 per cent stake today will fetch Rs 8,666 crore (Rs 86.66 billion). Even accounting for transaction and impact costs, the upstream twins are sitting on a cool profit of Rs 3,000 crore (Rs 30 billion).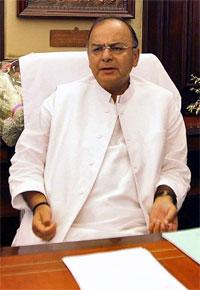 What would I do if I were Finance Minister Arun Jaitley? I would quietly get these public sector units to offload these shares in the market and pocket the gains. But wouldn't these gains go to the balance sheet of the respective companies? I can ask them to pay a special dividend. True, even the minority shareholders of these will get a portion of this dividend. Why not give them a reason to smile?

Considering the UPA move arose out of desperation and not out of any strategic intent, I can't think of any reasonable explanation for OIL and ONGC continuing to hold those shares.

I can give you reasons though why these shares should go as soon as possible. While this is the first time OIL came to hold IOC shares, ONGC already has another 8.77 per cent stake in the marketing firm, a legacy of another cross-holding exercise done more than a decade ago. Nobody knows what to do with those now. Nobody bothers. So, if you don't sell these new additions now, it is very likely that these will gather dust there forever.

Further, Life Insurance Corporation (LIC) holds 2.86 per cent and another 2.4 per cent is held by IOC Shares Trust, another decade-old legacy of the IBP (IOC subsidiary) merger. Thus, the total holding by entities directly/indirectly controlled by the government works out to 24 per cent as of September filings by the company.

The government directly holds over 68.6 per cent. You can't find a more spectacular mockery of the minimum public shareholding norms. Even the relaxed norm of 10 per cent public shareholding for PSUs is not being followed in spirit. So, sell and uphold the spirit. I am forced to milk my brains and unearth such hidden gems for Jaitley as his ministry's website shows a mighty Rs 51.76 crore as divestment proceeds for the year against the ambitious target of Rs 43,425 crore (Rs 434.25 billion).
Like IOC, shares of Coal India and ONGC have also rallied over 50 per cent from their year-ago levels. But, the promised divestment Diwali is nowhere in sight. I am tired of reading reports saying 'coming soon','roadshows', 'next week', etc. Soon, it will be Christmas and investors will go on a long holiday. By the time they return, the department will be only left with its usual, immoral, make-money-out-of-thin-air magic tricks such as LIC's bailouts and cross-holdings to meet the target. That sounds very UPA, doesn't it?