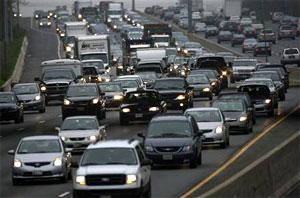 Higher disposable incomes, rural push and infra push to boost auto sector
Budget Provisions
I

ncrease in exemption limit for direct tax by Rs50,000 to Rs 2,50,000 for individuals and to Rs 3,00,000 for senior citizens. Exemption under section 80C raised by Rs 50,000 to Rs 1,50,000 for individuals. Positive for the sector as it will increase the disposable income of individuals, thereby boosting demand in personal mobility segments like two-wheelers and hatchbacks (positive for companies like Hero MotoCorp, Maruti, Bajaj Auto and TVS)

15% additional allowance for investment above Rs 25cr in plant in Manufacturing sector for 3 years (till 31.03.2017) will revive investment cycle

Pre-budget announcement to continue with the 4-6% cut in excise duty (announced in the interim budget) till 31 Dec. All companies in the sector to benefit
Rural thrust to continue with allocation of Rs 8000 crore for Rural Housing, Ý Rural Rs 14000 crore for PMGSY and continuation of NREGS. Rural players-Two-wheelers and Tractor player M&M to benefit
Continue with concessional rate of tax at 15% on dividends received by Indian companies from their foreign subsidiaries without any sunset date. To benefit Tata Motors
Cap on FDI in Insurance hiked to 49% to benefit Exide Industries with its stake in ING Vysya Life insurance
Proposal for the implementation of the Goods and Service Tax (GST) gets a green signal.
Corpus of Pooled Municipal Debt Obligation Facility raised from Rs.5,000 cr to Rs.50,000 crore for infra projects in urban areas including on public transport
Investment in National Highways Authority of India and State Roads of an amount of Rs.37,880 crore, which includes Rs.3,000 crore for the North East. Positive for the M&HCV segment – Tata Motors, M&M, Ashok Leyland, Eicher Motors
Reduction in custom duty on battery waste and battery scrap from 10% to 5% to benefit entire industry
Hike in FDI limit for defence from 26% to 49%. Companies with a focus on the defence sector such as Bharat Forge (BHFC) and Ashok Leyland to benefit.
Reduction in steel prices and elimination of customs duty on auto components.
Increased thrust of infrastructure development across the country.
Infrastructure growth such as development of 100 smart cities and rural roads development. Increased savings due to direct and indirect tax proposals.
Stockd to watch
Hero MotoCorp, BA, M&M, Tata Motors, MUL, AL, TVS, Atul Auto
Outlook
Though short-term demand outlook remains cautious, any positive trigger for consumer sentiment could drive strong growth in the auto industry.
The new government at the Centre is most likely to focus on infrastructure development and adopt policies that would improve GDP growth. In 2014-15, however, an overall economic recovery is also expected. Economic activity is expected to improve on the back of gathering pace in project clearance and clarity on the political front attracting investment activity from the fence sitters. Improved economic outlook and consequent improvement in business and consumers sentiments would be the key catalyst for further demand recovery.
Powered by

Please click here for the Complete Coverage of Budget 2014 -15