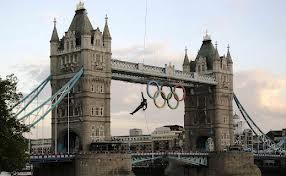 Indian and Chinese tourists will soon be able to travel to the UK and Ireland on a single visa under a 'ground-breaking' scheme jointly announced by both countries to boost tourism.

Under a new British-Irish visa scheme announced by Ireland's minister for justice Frances Fitzgerald, tourists and business visitors from India and China will be allowed to travel freely in the 'common travel area' of Britain and Ireland with either an Irish or a British visa.

"China and India will be the first to benefit from this ground-breaking scheme and I look forward to the successful implementation of the new arrangements in respect of both of those countries," said Fitzgerald.

"Our two governments are proud of what the UK and Ireland have to offer to Chinese and Indian visitors, and we look forward to welcoming many more to our countries through this new scheme," UK's Home Secretary Theresa May said.

The scheme is expected to boost tourism and business visits as tourism to Ireland had increased from the two Asian countries by 68 per cent between 2010 and 2013.

The British-Irish visa scheme was initiated by the Irish Naturalisation and Immigration
Service of the Department of Justice alongside the UK Home Office.
The scheme will operate through reciprocal visa arrangements whereby Ireland and the UK will recognise short-stay visas issued by each other for travel to their jurisdiction, allowing free travel between the countries for the duration of the visa.
Currently international tourists and business visitors from outside the EU need separate Irish and UK visas.
The new scheme, effective in a few weeks' time, replaces Ireland's short-stay waiver introduced in July 2011 which allowed visitors on a UK visa to enter Ireland for a short stay.
The latest changes coincide with new visa rules for all Chinese visitors to the UK, as part of efforts to smooth ties between the two countries.
A new fast-track application service, piloted last year for tour operators, is to be extended to all Chinese nationals applying to come to the UK.
The change means Chinese visitors to the European Union will not have to submit separate visa applications for Britain.
The move coincides with a visit to Britain by the Chinese Prime Minister Li Keqiang for a summit at which 17-billion pounds of trade deals are expected to be signed.
In addition, a new 24-hour visa service will be available to Chinese nationals from August.