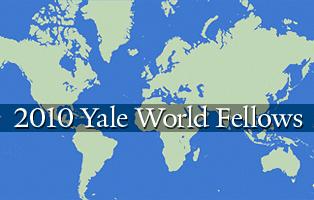 Two Indians -- Monika Halan and Sonali Kochhar -- have been selected for the prestigious Yale World Fellows, which is Yale University's signature global leadership development initiative.

Monika Halan is editor of Mint Money, India's second-largest business newspaper, which has an exclusive partnership with the Wall Street Journal.

She is a media personality who is well known for her financial expertise.

A medical doctor and clinical researcher, Sonali Kochhar is Medical Director, India, Institute for OneWorld Health.

She leads efforts to develop safe, affordable, and accessible drugs and vaccines for diseases prevalent in the developing world, including HIV/AIDS.

She previously served as the medical director for the International AIDS Vaccine Initiative.

In all 16 talented individuals have been selected for World Fellows for 2011.

This year's World Fellows include an executive at the Johannesburg Stock Exchange; a director at the World Economic Forum; the director of the World Health Organization's tuberculosis control program in China; a policymaker in Afghanistan's Ministry of Foreign Affairs; and the executive director of Greenpeace Brazil.

"We received more than twice as many nominations this year than ever before, evidence of the growing reputation and global awareness of this unique opportunity for leadership development," said the programme's director Michael Cappello, professor of pediatrics at the Yale School of Medicine.

"The 2011 fellows were carefully selected from an incredibly deep and
talented pool of international leaders. We are delighted to welcome them to Yale this fall," Capppello said.
This year's cohort brings the total number of Yale World Fellows to 171, representing 77 countries.
"I am thrilled and humbled," said Gavin Sheppard, a 2011 World Fellow and innovative cultural entrepreneur from Canada who uses art and music as tools for youth inclusion, capacity building, safer cities, and economic growth.
From August to December, the 2011 World Fellows will enroll in a specially designed seminar taught by leading Yale faculty; audit any of the 3,000 courses offered at the University; participate in weekly dinners with distinguished guest speakers; receive individualized skill-building training; and meet with US and foreign leaders.
Past World Fellows have met with then-UN secretary general Kofi Annan, World Trade Organization director-general Pascal Lamy, Supreme Court justices Stephen Breyer and Ruth Bader Ginsburg, Queen Rania Al Abdullah of Jordan, and former British Prime Minister Tony Blair, among others.
The Yale World Fellows Program has at its core three main goals: to provide advanced training to emerging leaders from diverse disciplines and countries, to link this network of world leaders to each other and to Yale, and to expand and deepen international understanding at Yale.