With the Telecom Regulatory Authority of India (Trai) directive for operators offering digital television services to allow consumers to select and pay subscription for channels they choose to watch, instead of offering only bundled packages, direct-to-home (DTH) service companies have begun rolling out the services.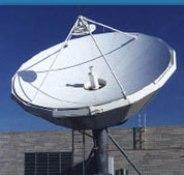 Tata Sky and Airtel DTH subscribers can now choose and pay for the channels they want to watch. Videocon D2H, Big DTH and Dish TV are yet to offer a la carte options. Currently, each offers bouquets or bundled channels priced as a package.

DTH companies, together serving around 30 million households, have attributed technical and operational reasons for inability to meet the Trai deadline of January 1.

Salil Kapoor, COO of Dish TV, the largest operator, with over nine million subscribers, confirmed, "We would give our subscribers the choice to choose individual channels starting this week. We should be filing the same with Trai tomorrow."

Videocon D2H and Big DTH officials refused to share timeline or details about the roll out of individual channel pricing for their subscribers.

Tata Sky claims to have a base of over six million subscribers. It says a la carte channel options will test operators for their customer service.

"With customers looking for the best experience, Tata Sky offers them the choice to choose channels, all priced between Rs 5 and Rs 30, either over the phone or over our website. The channels will go live on the customer end almost instantaneously, once the request is placed," claims Vikram Mehra, chief marketing officer.

Ajai Puri, director & CEO (DTH services), Bharti Airtel says, "We rolled a la carte channel options on January 1. We are offering our customers the option to choose their channels online and send us an email to update their subscriptions."