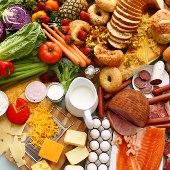 Technology is fast becoming a staple diet on which restaurants live to serve patrons better.

Restaurants such as Koh at Mumbai's InterContinental, Escobar and Royal China and Delhi's Setz and FU-Better than China, offer diners digital menus on tablet PCs like Apple iPads.

The menu, mostly offered as an app on the tablet PC, gives the diner a visual tour of the dishes with pictures, wine pairings and snippets about the ingredients, which enhances customer experience and tempts them to try out new dishes.

Gagan Kalra, a glass sculpture artiste and a regular visitor to Melting Pot, the restaurant brand of Juhu Residency Boutique Hotel, loves the way it now hands out digital menus.

"These iPad menus instantly help you discover new dishes, chef's recommendations, seasonal favourites, and so on," he says.

Kalra maintains that his 'health-conscious teenage daughter' always opts for the 'Smart Search' option on the digital menu that allows her to search for a specific product and personalise the dish by adding specific instructions for its preparation.

Melting Pot has been offering the digital menus to their customers during lunch hours for the past one-and-a-half month.

The digital menu is called Titbit and has been developed by Valuable Group for Juhu Residency Hotel.

The business-to-business application is part of an end-to-end platform and is one of the first workflow applications to be certified by Apple.

Veda, a restaurant at High Street Phoenix mall in Mumbai, is also rolling out the iPad application and restaurants like Mainland China, too, are set to introduce Titbit's menu app on touchscreen tablet PCs on a pilot basis in coming months.

Ameya Hete, executive director of Valuable Group and the brain behind Titbit, says, "The idea was to improve a diner's experience within the restaurant.

"We have also integrated the
whole system with social networking sites, so that customers can connect online to their accounts while browsing and ordering."
Titbit services, adds Hete, come for a small cost.
While the customer does not have to pay even a penny extra for the services, the hotels have to pay only a fixed charge for every transaction. In the US, Hete has rolled out these services at restaurants for $1-1.5.
Upmarket restaurants like Touché in Bangalore have gone a step forward in digitising the dining experience.
The restaurant now sports ultra-futuristic touchscreen floors that light up with dazzling graphics and tables that are equipped with touch-sensitive menu cards, music requests, games, lighting and billing services and more.
After visiting Touche with a friend, Atul Karmakar reviewed the Touche's digital menu features (on the touchscreen table) in his blog
www.atulkarmarkar.com
, "An interesting feature [of the app] is the group buying discount that is available depending on consumption of an item.
"The more you consume, the greater is the discount. Similar stats were available for whatever else was being consumed by the patrons there."
Other hospitality groups like the Taj Group of Hotels are also said to be launching digital menus and iPads apps for guests soon. Meanwhile, Courtyard by Marriott in Mumbai has started online menus for its banqueting segment, wherein customers can see the dishes and experience the whole atmosphere of the hotel online.
Chef Suresh Thampy, executive chef at Courtyard by Marriott states that the hotel is soon expected to introduce digital menus for the banqueting segment's clients.
"This means that now the clients booking halls for various occasions would be presented with an iPad in which they would be able to see the dishes, rates and get a virtual feeling of the dish. We believe it could accelerate our sales," Thampy adds.