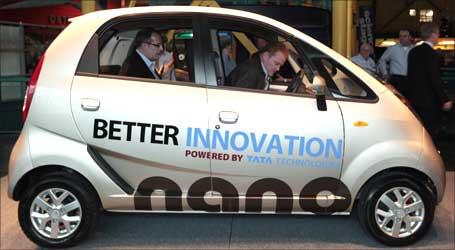 The creative productivity index prepared by the Economist Intelligence Unit on behalf of the Asian Development Bank is intellectually distinctive in two ways.
First, it is focused. It does not look everywhere, but at 24 mostly Asian economies that need special policy insights as they face a "middle-income trap".
You cannot keep on growing by simply investing more and more and using up raw materials that are getting scarce, even as your wage rates no longer remain low.
China is an example, with its growth rate slowing down; India is moving in the same direction.
To break out of the trap, countries have to develop creativity.
That will facilitate innovation - which in turn maintains a growth momentum that's not solely dependent on physical investments.
Second, the index does not simply measure creative output, but looks at both creative input and output to arrive at a measure of the efficiency with which creative input is converted into creative output.
This has produced some surprising results.
The Lao People's Democratic Republic actually emerges one rank ahead of Singapore!
The latter tops the list in creative input but is sixth in output, thus getting an index rank of 10 out of 24.
The former is low on input (23) but much better in output (17), giving it an index rank of nine.
More predictably, Japan and Korea get top ranks (very high on creative efficiency), though they also do better on input than on output.
In the case of input, India scores particularly low on human capital (low mean years of schooling and vocational enrolment) and competition (high regulatory burden), and generally low on infrastructure (not just traditional but also internet usage), governance and financial institutions.
But it scores high on firm dynamics - which is partly accidental, as it benefits from high labour turnover.
This is enabled by most workers being in the unorganised sector, which is outside the ambit of restrictive labour laws.
On output, it scores low on productivity, driven down by its poor level of agricultural productivity.
Where the report breaks new ground is recognising Indian success in frugal innovation, which achieves more with process innovation despite low resource allocation.
This has enabled India to reap the benefits of the Green Revolution and, more recently, the remarkable progress in information technology (software) services, which has also boosted its export sophistication.
As a result, its innovation score is higher than what it would have been had the index relied solely on traditional measures of innovation, like the number of patents filed and scientific papers published.
Some of what India needs to do to improve the creativity of its people (other than maintaining the prodigious output level of Bollywood, which is noted) by raising the level of inputs is well known.
Mean years of schooling have to go up, as also university-industry collaboration in research.
More rural roads have to be paved and access to electricity improved.
Both starting and closing businesses need to get easier, and contracts have to be better enforced.
And, of course, there have to be fewer and simpler government rules.
Image: Journalists admire the Nano at the Science Centre in Detroit, the US auto hub, January 14.
Photograph: Rebecca Cook/Reuters