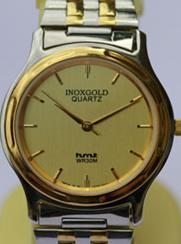 One of India's biggest watch makers, HMT Watches will wind up soon.
The government has decided to shut down the company as it has been making losses since 2000, says a report in The Indian Express.

The company's net loss has gone up to Rs 242.47 crore (Rs 2.42 billion) in 2012-13 from Rs 224.04 crore (Rs 2.24 billion) in 2011-12.

Reeling under a severe financial crisis, the company does not even have funds to pay salaries.
Incorporated in 1953 by the government of India as Hindustan Machine Tools, it was initially a machine tool manufacturing company.
In 1961, HMT set up a watch manufacturing unit at Bangalore in collaboration with Citizen Watch Company of Japan.

The first watches from the iconic watch brand were released by the then Prime Minister of India, Jawaharlal Nehru.

In 2000, HMT Watch business was re-structured as HMT Watches Limited, a wholly owned subsidiary of HMT Limited.