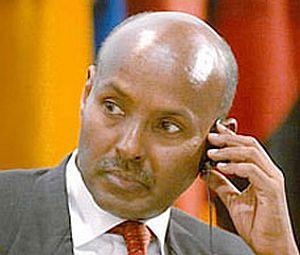 Abdulqawi Ahmed Yusuf of the International Court of Justice, has been named as the neutral judge on an international arbitration panel looking into Vodafone's Rs 20,000 crore (Rs 200 billion) tax dispute with the Indian government over an eight-year-old acquisition.
Yusuf, who is vice president of the ICJ, will join government arbitrator former chief justice of India RC Lahoti and Vodafone nominee Yves Fortier of Canada on a three-member panel constituted to resolve the issue.
Sources said that after Yusuf confirms his participation, the arbitration proceedings, which has been pending for a year now, will start.
The dispute is over tax liability arising out of Vodafone's 2007 purchase of Hutchison Whampoa Ltd's Indian assets. UK-based firm held that it owed no taxes because the acquisition of Hong Kong-based Hutchison's business was between two international companies, with the target asset registered in the Cayman Islands.
Income Tax Department says that Vodafone should have withheld part of the amount as tax while paying Hutchison.
The issue went to the Supreme Court which in January 2012 said the deal was not taxable in India.
The government responded in 2012 with a law enabling it to retrospectively tax cross-border deals and such indirect transfer of shares going back to 1962.
It also introduced a validation clause that made Vodafone liable to pay tax in India despite the apex court's judgement.
Vodafone in May last year abandoned conciliation talks and initiated arbitration proceedings against the government over the tax demand. It faces a demand of over Rs 20,000 crore (Rs 200 billion), of which Rs 8,000 crore (Rs 80 billion) is the tax due and the rest in interest and penalty.