Amul is changing the face of dairying in Jammu and Kashmir, and some 15,000 dairy farmers, many of them women, are participating in the initiative.
Shaista Yusuf is a happier person these days.
The resident of Jammu and Kashmir, a state now associated with violence, is seeing prosperity seeping in through a white revolution.

The 19-year-old resident of Goosu in Pulwama town, about 40 km from Srinagar, makes an additional Rs 5,000 to Rs 6,000 a month through dairy farming, thanks to an initiative by Amul. The steady source of livelihood pays for her college tuition. The two cows owned by her family, traditionally in the embroidery business, helps her contribute to a milk collection initiative, similar to the one Amul had started in Gujarat.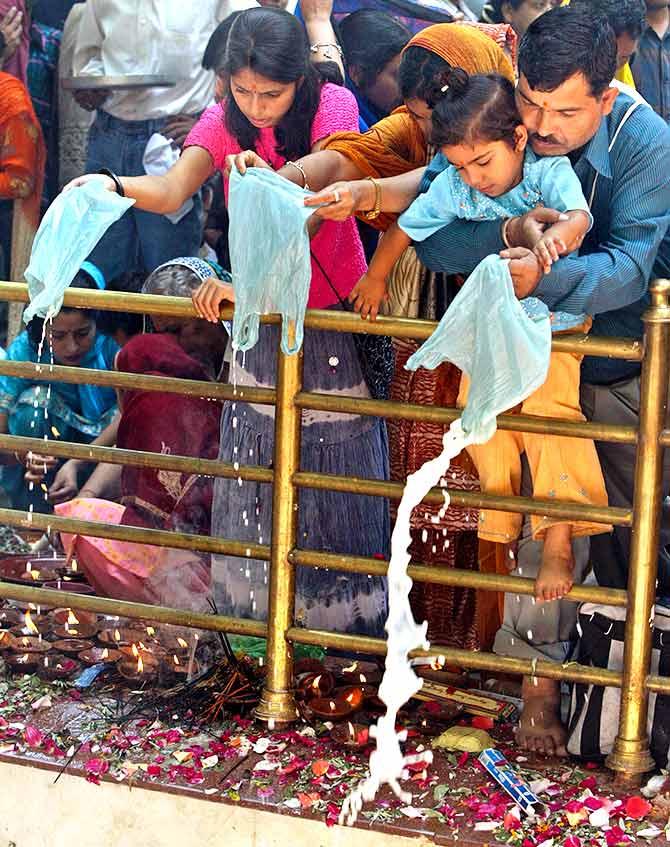 The white revolution, slowing spreading across the state, has also helped Irfana Gull, a supervisor working with a women's self-help group in Pulwama. After starting to work with the Jammu and Kashmir Milk Producers' Cooperative, she said, the incomes of households in the area have increased.
The initiative has also given an identity to hundreds of women, who have joined the milk collection initiative. This has also given stability to an otherwise-fluctuating household cash flow, which was largely dependent on tourism and horticulture.

It all began when the Gujarat Cooperative Milk Marketing Federation, which owns and markets the Amul brand, was asked to handhold the dairy farming outfits in J&K. Around 2004, defunct outfits Kashmir Valley Milk Federation and Jammu Milk Federation were brought under Jammu and Kashmir Milk Producers' Cooperative Ltd. GCMMF, on the board of the cooperative but without any financial stake, gives technical, financial and marketing advice.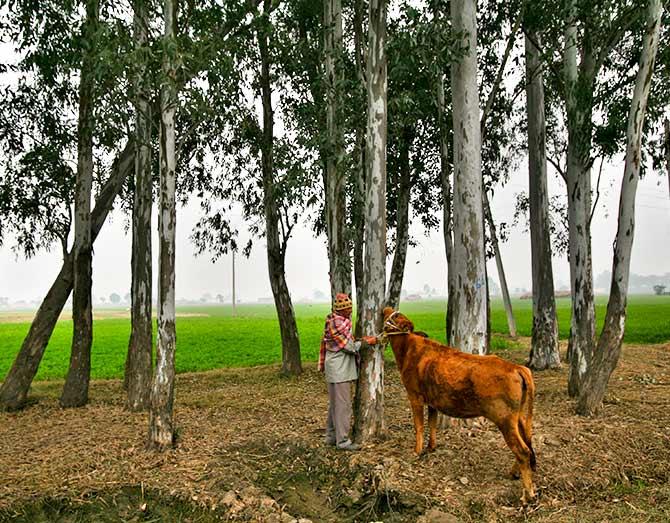 Gull and other women from J&K had recently visited Anand, the headquarters of GCMMF. "The visit has motivated us further. We do not have such high-end dairy processing units in J&K. We saw how farmers have gained by associating with the dairy movement. In this model, we all are owners … we all are equal shareholders."
About 3,000 farmers were part of the movement in 2004. Now 15,000 are. About 350 automated milk collection centres are functional, of which around 200 are Self Help Group based, and the rest are conventional. Another 150 would be added by June, of which 100 would be SHG based.

Of the 500 collection centres by June, 300 would be operated by SHGs under the UMEED project of the state government.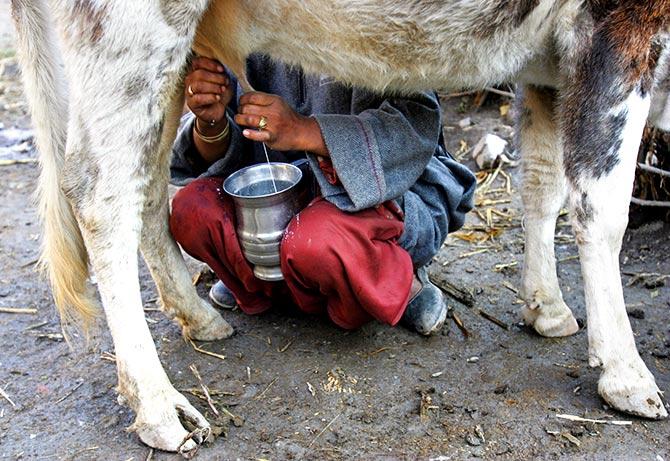 SHGs are functional in J&K and another 150 are expected to be functional by June. JKMPCL Chief Executive Officer Mayank Tiwari said by the end of FY18, around 30,000 households would be under JKMPCL and there would be at least 22,000 live milk-pouring members.

There are around 350 automated collection centres and the daily collection is 30,000 litres. Milk collection is growing 30 per cent annually, he said. Procurement prices are the almost the same as those paid by cooperatives in Punjab.
Cow milk in Jammu is procured at Rs 615 a kg fat, and in the Valley it is around Rs 600. Gul said they were not earning more than Rs 18 a litre. Now they get up to Rs 30 a litre; sometimes even Rs 42 to Rs 44 a litre.
JKMPL's turnover grew 43 per cent on a year-on-year basis to Rs 30.2 crore (provisional figures). The cooperative is now getting ready to produce fermented products such as curd and buttermilk, mainly to cater to tourists' demand.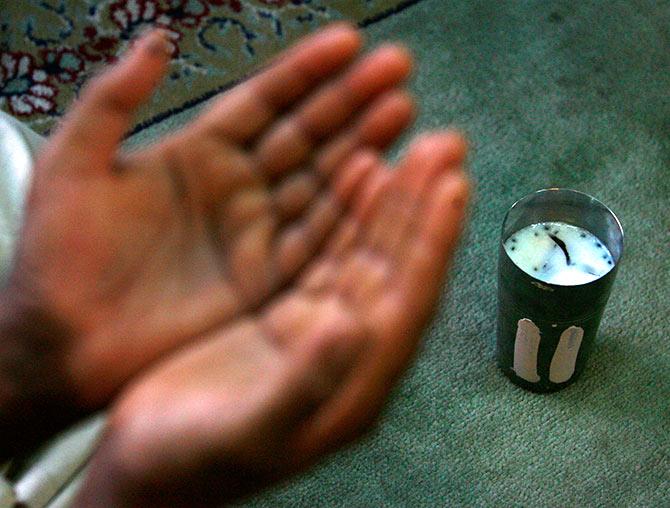 The products are sold under the Snowcap brand. "Amul has some production benchmarks for any milk or milk product to be branded as Amul," Tiwari explained. "At present, the processing facilities in J&K are old ones, and we are working on modernising these facilities."

The government is funding the expansion and modernisation of processing plants in the area, and around Rs 6 crore is being invested under the National Programme for Dairy Development. After modernisation and necessary certifications, the milk might be sold under the Amul brand.
Photographs: Fayaz Kabli/Reuters.