Jaitley's team presents a quintessential mix of foreign-educated, intellectual technocrats and seasoned bureaucrats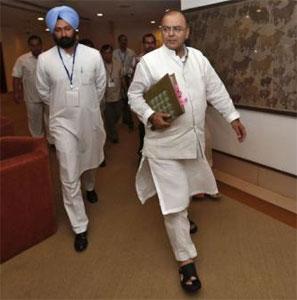 Less than two months before he presents the Union Budget for 2015-16, Finance Minister Arun Jaitley has put in place at North Block a team of top policymakers, tasked with preparing the keenly anticipated vision document.
A section of economists and analysts had criticised Jaitley's first Budget, presented on July 10 last year, claiming it was too similar to predecessor P Chidambaram's — from not repealing the retrospective taxation policy and projecting ambitious disinvestment targets to keeping the fiscal deficit target for the year at 4.1 per cent of gross domestic product.
While the previous Budget was presented with only seven-and-a-half months left on the calendar and touched upon Modi's pet initiatives like 'smart cities' and 'Swachh Bharat', the coming Budget will expand the scope to include newer initiatives like 'Make in India' and serve as Modi's detailed economic blueprint for years to come.
With a host of new names — Minister of State for Finance Jayant Sinha, Chief Economic Advisor Arvind Subramanian, Finance and Economic Affairs Secretary Rajiv Mehrishi, Financial Services Secretary Hasmukh Adhia and Disinvestment Secretary Aradhana Johri — on board, Jaitley's team presents a quintessential mix of foreign-educated, intellectual technocrats and seasoned bureaucrats.
In fact, the only members in the new team who also helped prepare the previous Budget are Revenue Secretary Shaktikanta Das and Expenditure Secretary Ratan Watal.
Business Standard takes a look at brief profiles of the team members.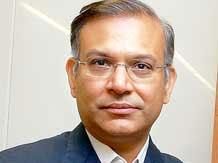 Jayant Sinha
MoS, finance

An alumnus of the Indian Institute of Technology and Harvard Business School, Sinha is one of the most visible faces in the Modi government. The first-time member of Parliament from Jharkhand's Hazaribagh constituency, and the elder son of former Union finance minister Yashwant Sinha, was made the minister of state for finance in the Cabinet reshuffle on November 9 last year.
Sinha, who has previously worked as partner at McKinsey and Co and Omidyar Network, and is close friends with Reserve Bank of India Governor Raghuram Rajan, is the finance ministry's market-savvy face.
Tasked with spreading the government's pro-growth and reform-oriented message to local and global investors, he is often seen patiently taking questions from investors, businessmen, and the media at public events and seminars.
At a few of such events, the erstwhile investment banker even gave out his personal email address and asked people to mail him their complaints on tax and capital market issues, rules and regulations, and suggestions.
Given that Jaitley's hands are full — he is one of the government's chief troubleshooters and also handles the corporate affairs and information & broadcasting portfolios — Sinha's micro-managerial skills at North Block become even more important. Expect the social media-savvy tennis fan to have a big say in the Budget-making process.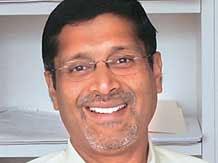 Arvind Subramanian
Chief economic advisor

An economist respected for his skills globally, Subramanian shook things up when he announced in his mid-year economic analysis that the finance ministry overestimated the year's tax revenue collections by Rs 1.05 lakh-crore and that the fiscal deficit target would have to be met through spending cuts.

He also made a case for increased public investment as an engine for future economic growth.

The government may or may not come up with a more prudent revenue target in the coming Budget but announcements to boost public spending for various infrastructure projects are highly likely.

Subramanian was a Dennis Weatherstone Senior Fellow at the Peterson Institute for International Economics and a senior fellow at the Center for Global Development, both in Washington DC, before he became the chief economic advisor in the finance ministry on October 16. Before that, he was an assistant director in the research department of the International Monetary Fund.

Described by his colleagues in Washington as a forthright intellectual and a creative thinker, Subramanian has written extensively on a number of issues, including the emerging economic giants India and China, global trade and development, multilateral institutions, oil markets, Africa, and the World Trade Organization (WTO).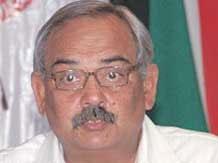 Rajiv Mehrishi
Finance secretary

A 1978-batch Indian Administrative Service (IAS) officer from the Rajasthan cadre, Mehrishi worked closely with Chief Minister Vasundhara Raje as the state's chief secretary. He is seen as one of the main architects of the much-vaunted labour law reforms in Rajasthan.

Mehrishi is a seasoned bureaucrat familiar with the interconnected corridors of Lutyens' Delhi, and has previously served as secretary, overseas Indian affairs, and chemicals & fertilisers.

As finance and economic affairs secretary, he has a major role to play in the Budget. Key divisions like Budget making, capital markets, multilateral relations, infrastructure, and commodity markets, report to him.
Seen as a strong advocate of reforms, he will also articulate the government's and the finance minister's views in the customary post-Budget secretaries' press conference.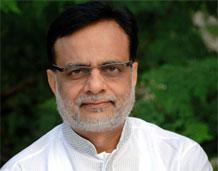 Hasmukh Adhia
Financial services secretary

Adhia is a gold-medallist from the Indian Institute of Management, Ahmedabad, and has a doctorate in yoga. The 1981-batch Gujarat-cadre IAS officer is considered close to Modi and is said to be one of the bureaucrats the prime minister trusts.

Adhia previously was the additional chief secretary of the finance department in the Gujarat government. He also served as principal secretary in the education department and principal secretary to Modi when he was Gujarat's chief minister.

Adhia is incharge of the financial services department at a time when a capital infusion of Rs 2.4 lakh crore into the banking system to meet the Basel-III norms by 2018 is one of the Centre's biggest priorities.
Adhia also has his hands full. He is dealing with the high level of non-performing assets on the books of public-sector banks, amid increased clamour for less central stake and interference.

There are likely to be key announcements on financial-sector reforms in the Budget.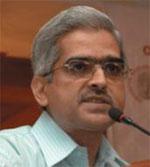 Shaktikanta Das

A veteran of economic policymaking at North Block, Das has had a stint of nearly five years as joint secretary and additional secretary in the department of economic affairs, under former finance ministers P Chidambaram and Pranab Mukherjee.
The 1980-batch Tamil Nadu-cadre officer has worked at a number state-run companies, including ONGC and Indian Bank.

The revenue department has missed its budgeted tax collection targets consistently since 2010-11.
The challenge for Das will be to maximise collections while dealing with expectations of healthy revenue growth.
The tax sops to be announced in the Budget will also bear his mark.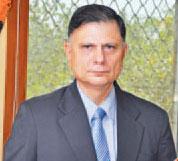 Ratan Watal
Expenditure secretary

Known to be a reclusive bureaucrat who has formally interacted with the media only a few times, Watal has to deal with spending cuts across ministries to achieve a tough fiscal deficit target.
He is also expected to have a major say in how funds are distributed to states in the aftermath of the Planning Commission's restructuring.
That apart, his suggestions will be part of the expenditure management commission's report, to be presented to the finance minister before the Budget.

A 1978-batch officer from the Andhra Pradesh cadre, Watal has a post-graduation in economics and holds a diploma in international relations. The former director of the National Highways Authority of India is expected to ensure the Centre's projected expenditure growth for 2015-16 on an annual basis is less than previous financial years.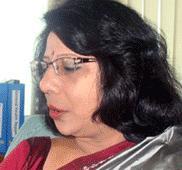 Aradhana Johri
Disinvestment secretary

The 1980-batch Uttar Pradesh-cadre IAS officer has had a stint in the health and family welfare ministry and was the pharmaceutical secretary before leading the disinvestment department.
Johri's job now is to ensure the department meets its targets for the current and the next financial years, even as it is set to try an entirely new approach to selling stakes in state-owned companies — ensuring more retail participation in such sales.
The new approach begins with a multi-year rolling disinvestment list, instead of a yearly stake-sale road map, and seeks to compress the time taken in regulatory processes to ensure the bears do not bring down the share prices.
The biggest challenge her department has faced in the past is that once the disinvestment of a company becomes known to the public, either after the Cabinet's approval or once the request for proposal from merchant bankers is issued, investors sell shares in the hope to restock at lower prices later, booking profits in the process.