Based on Statista data for 2019, Vodafone has 17.2 million subscribers in the UK, 29.5 million in Germany, and over 13.7 million in Spain. Without Voda Idea, the Group will become smaller than Airtel and Jio.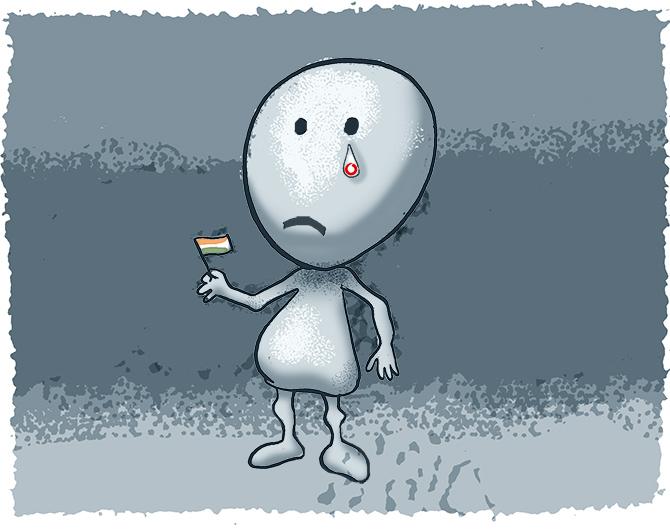 To be or not to be? That is the billion-dollar question before the Vodafone Group with regard to its Indian joint venture, Vodafone Idea.
After being rapped by the Supreme Court for non-payment of its adjusted gross revenue (AGR) dues of Rs 54,000 crore, the company said on Saturday it was calculating how much it could pay, and that it would pay some amount before the next hearing of the case.
When Arun Sarin, former chief executive officer (CEO) of Vodafone Group, acquired a majority stake in Hutchison Essar in 2007, he had said that he expected the business to "make a major contribution to Vodafone in the coming years".
And it has. But not in the way many would have liked it to have.
Today, Vodafone Idea is the jewel in the crown for Vodafone Group in terms of its subscriber base.
Despite that, Vodafone Idea has been a financial drain for the UK company.
As of September 30, 2019, the London-headquartered Vodafone Group commanded 625 million subscribers across the world, which include customers in its joint ventures and associates.
This makes the group the second-largest telecom player in the world in terms of subscribers.
Vodafone has always grown by spreading globally and is now present in over 24 countries and is in partnership with mobile networks in 42 more.
Yet, nearly half of its subscriber base comes from just one country - its joint venture with the Aditya Birla group, Vodafone Idea, where it has a 42 per cent stake, and which accounts for over 300 million subscribers.
Hence, without Vodafone Idea, the Vodafone Group would dramatically shrink in size in terms of subscriber base and become smaller than Bharti Airtel (410 million subscribers) and even Reliance Jio (over 350 million subscribers).
Vodafone's second largest market is in Africa where its joint venture, Vodacom, operates in several countries and has a subscriber base of around 117 million.
Based on Statista data for 2019, Vodafone has 17.2 million subscribers in the UK, 29.5 million in Germany, and over 13.7 million in Spain.
Contrary to Sarin's expectations that Vodafone Idea would contribute to Vodafone's bottomline, the latter was finally forced to write off its huge financial bet in India, which was impacting its global results.
In 2010 and 2016, the company took write-downs of over £6.8 billion (Rs 6,300 crore), which was two-thirds the price of the Indian acquisition.
After the Supreme Court slapped the AGR dues on Vodafone Idea, Nick Read, the new CEO of Vodafone Group, decided to do three things.
First, he brought down the carrying value for Vodafone Idea €1,392 million on 31 March 2019 to nil now.
In May 2019, the Group invested €1,410 million via a rights issue. Second, he made it clear that the group would not make any fresh investment in the India JV until it got some relief from the government on AGR.
And third, he raised the possibility of liquidating the company if things did not change.
The reason for this is reflected in the fact that the promoters and public shareholders of Vodafone Idea have collectively invested over Rs 1.9 trillion in Vodafone Idea.
Of this, Vodafone and other foreign institutions have brought in Rs 1.65 trillion through the foreign direct investment route.
Yet, the combined cumulative losses for the company has been a staggering Rs 55,175 crore, excluding the hit due to the recent judgment.
Though Vodafone Idea has made a last-ditch effort to keep the company afloat by agreeing to pay a part of the amount demanded, the final decision rests with the Supreme Court.
Analysts say that if the apex court allows the telecom companies more time to pay and stagger the payment over years, Vodafone Idea will not close shop.
Especially now that tariffs are moving upwards, its savings owing to the synergy of the merger with Idea kicking in, and its aggressive moves to protect its postpaid revenues as well as upgrading of more customers to 4G, the worst seems to be over for the Vodafone Idea.
However, if the company does not get more time to pay its AGR dues, liquidation would be inevitable.