'Earlier Jio was subsidising Airtel and Vodafone-Idea, now we have given our customers a transparent tariff and not a bundled one,' says Mathew Oomen, president (networks) at Reliance Jio.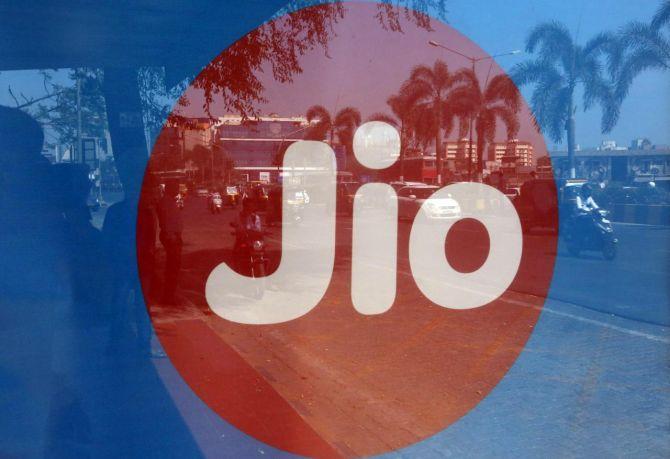 On the day he called interconnect usage charge, or IUC, an outdated concept while speaking at the India Mobile Congress, Mathew Oomen, president (networks) at Reliance Jio, shared his views with Megha Manchanda and Surajeet Dasgupta on issues ranging from 5G auction to charging voice calls and the regulatory environment.
Edited excerpts:
There seems to be a lot of angst over the fact that Reliance Jio has backtracked on its promise of giving free voice after a Trai (Telecom Regulatory Authority of India) consultation paper on review of IUC (interconnect usage charge) phase-out.
Your comment?
We would have followed the industry norm of 'bundle it', where nobody knows who's charging what...
But, Jio made a conscious decision of not hiding behind overall tariffs.
The best transparency framework is to tell the consumer what the IUC cost is and that I'm going to give it back in data.
When you offered free voice, while paying 6 paise IUC from your pocket, many had said you did it to get subscriber numbers.
Do you agree?
The Bill And Keep (BAK) process was a trend that was to be expected.
It was a big surprise for the whole industry when the consultation paper came three months prior to it being implemented.
Typically, consultation papers come two years before anything is to be deliberated for change.
That was a clear derailing of the BAK process.
We could have done what every other operator is doing, but we did not do that.
Around 30 per cent of the missed calls used to come from rival networks and our customers called back as it was free.
This will no longer happen as these customers now have to pay for the call from their pocket.
Earlier, Jio was subsidising Airtel and Vodafone-Idea, now we have given our customers a transparent tariff and not a bundled one.
What would be the impact of this on the lower end of the customer base?
Someone told me that compared to Airtel, Jio plans were cheaper. According to him, what we offer at Rs 399 is what Airtel is offering at Rs 499. If that is true, it is very evident that we could have easily won.
Where is the impact more amongst your customers?
In our case, from zero to Rs 1,000, it is a uniform bill plan.
There is no digital or tariff divide.
WhatsApp calls in this country have skyrocketed and the number is expected to go further up.
So I think you will see a different behaviour in people as WhatsApp is prevalent across segments.
We roughly have 45 MHz of spectrum and 340 million customers.
When missed calls go up (to 30 per cent), the efficiency of the spectrum goes down for us by 12 per cent.
Coming to another controversial subject -- 5G -- how do you see the Jio play in the context of limited spectrum availability in that band?
Personally, I'm not very clear on what is coming in which band and how much is coming.
Bottom line is whatever the band, size of the spectrum is critical.
So, we need clarity on which band and how much, along with the specifications.
How much of an issue is pricing?
The quantity aspects have to be known first, after which value of the product has to be assigned.
The current prices of spectrum that Trai has put out is significantly higher than anywhere else on the planet.
It will disincentivise the operators to get the spectrum (at that price) as they would have to raise money to invest in 5G.
The 5G ecosystem itself has to mature.
Experts say that 5G can run efficiently on 50 MHz spectrum.
Is that true?
You should ask the experts to show you a 5G network in the world where they have deployed it successfully.
Will Jio participate in the auctions?
As soon as we know the specifics, we will be able to make that decision.